the 20 best online masters in cyber security degree programs
Skip to >> What can I do with a Master's in Cyber Security?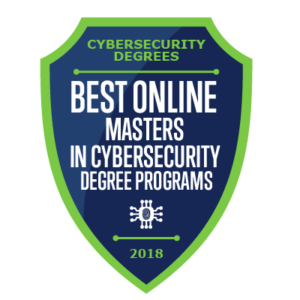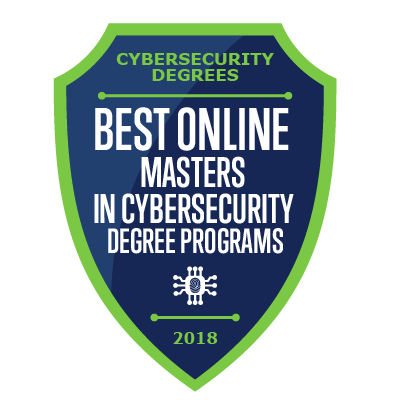 The demand for cyber security professionals has never been higher, and is expected to grow through 2020 and beyond. Positions in this field are everywhere, including corporate, governmental, non-profit work and much, much more. To further entice potential students, the supply of cybersecurity professionals with cutting edge education is far less than the demand for them. In this list we'll help students find Master's programs that will allow them to enter this lucrative, rapidly expanding field from the comfort of your home. Depending on your previous experience, you may want to consider starting with an associate program, or bachelor program in this field. Successful graduates of these programs can expect to work in positions like Security Analyst, Security Architect, Computer Security Specialist, Security Specialist, Information Security Administrator, Information Security Program Director and much more. For an in-depth guide on the many job types you can obtain through a masters in cyber security, check out our guide on how to prepare for a career in cyber security.
FEATURED ONLINE PROGRAMS
Liberty University

Online

>Master of Science in Information Systems: Information Assurance

This 36-hour online program is ideal for professionals looking to increase their proficiency and marketability or seeking to further a career in information technology. Students may choose from two available areas of study: Information Assurance Technology Management Potential career options: Project management, information assurance, data administration, data networking, software development, and information systems management.

Northcentral University

Online

As organizations produce more and more data – and stake their future on its security – the risks associated with possible data theft and other malicious interventions have become ever greater. NCU's Cybersecurity specialization will prepare you to take a leadership role in helping thwart hackers and other security breeches. In this program you will be encouraged to think outside of the box as an innovation leader who stays one step ahead of those dedicated to breeching security. Our Cybersecurity specialization will prepare you for a variety of technology leadership roles in both government and private organizations.

Northcentral University

Online

>MBA in Computer and Information Security

With this MBA with a specialization in Computer and Information Security, you will develop your ability to discuss the latest information security threats, defenses, and trends, while managing and presenting large scale projects anywhere in the world!
SPONSORED
1) Capitol Technology University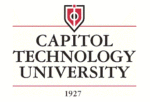 Capitol Technology University is a private, non-profit university located northeast of Washington D.C. It was founded in 1927. It's a very small school, with just over 800 students, and 10.3:1 student to instructional faculty ratio. It offers undergraduate and graduate programming in engineering, computer science, information technology, and business. It has been designated by Carnegie Classification as a Special Focus Institutions in Engineering. It's split between two colleges, the School of Business and Information Science and the School of Engineering and Computer Science. In 2012, U.S. News & World Report ranked Capitol 15th among top online engineering degree programs for student engagement and 43rd for its graduate engineering program in "Student Services and Technology."
Capitol's master of science in cyber and information security (MSCIS) is a 36-39 credit program that will help students meet the booming demand for cyber security professionals. Students will pair 24 credits of core curriculum with 12 credits of electives focusing on areas like network security engineering, information assurance management or wireless security. Graduates often work as information systems security officers, information security analysts, administrators and consultants, risk managers and auditors, chief technical officers, chief information officers and much more. NSA and DHS have given the program a NSA CAE IA/CD designation in all six Committee on National Security Systems (CNSS) areas. Tuition is identical no matter where students live, at $600 per credit hour. 95% of students receive financial aid. 100% of its graduating students are taking some online classes.
2) Fort Hays State University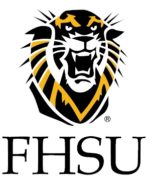 Fort Hays is one of the largest state schools in Kansas. Over 14,000 students attend the school, with more than half doing so online. It was founded in 1902, starting as an agricultural school, but has added programming throughout its more than a century of providing high quality education. FHSU now is made up of four colleges: Business and Entrepreneurship, Arts Humanities and Social Sciences, Education and Technology, and Health and Life Sciences. In total, Fort Hays' has 30 departments, 60 undergraduate majors and 19 graduate programs. Students at FHSU receive great flexibility while earning certificates, Associates, Bachelor's or Master's degrees. There are 30 degrees offered completely online, serving students in over 27 countries. Its online programs in counseling, human resources, IT and computer science, and nursing have been ranked top 5 in affordability in the US by OnlineU.Org.
FHSU earned the NSA CAE IA/CD designation for its Cyber Security Master's program. Students will take classes like Research Methods in Informatics, Foundations of Information Systems Security, before major courses like Information Systems Forensics, Network Defense and Penetration Testing. FHSU is extremely affordable, with students paying $280 per credit hour regardless of their location. 97% of students receive financial aid, and 88% of its graduating students take online classes. Students are required to take comprehensive examinations administered by the program/concentration they've selected. The program culminates in a final project or internship coordinated through the school.
3) Norwich University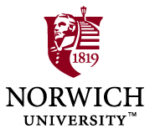 Norwich is the oldest private military college in America. Founded in 1819, Norwich is the oldest of six traditional military colleges, and is considered the "Birthplace of ROTC." Now Norwich takes its longstanding tradition to the people by offering substantial online distance graduate programs. Its connections to the Department of Defense are extremely useful to those who would like to take their cyber security degree to the biggest league of all. Its motto, "I Will Try," is extremely attainable, yet eternal. Over 3,800 students attend Norwich. In a 2014 survey of alumni, 93% recommended Norwich's online wing. It has recently received grants from the National Security Agency to train the next generation of the nation's cyber soldiers who will fight the thirst of foreign and domestic enemies to access the secrets of America.
NU offers a Master of Science in Information Security & Assurance that has been awarded the NSA CAE IA/CD designation. The program blends technical theory and method that molds information assurance, best practices in information security technology, organizational structure and policy development, regulations, compliance, and management strategies. Students will build extensive skills in written communications, critical analysis, problem solving, project management, and leadership. Also, the program utilizes case studies from students' current work (or one they have access to) to study current security and make recommendations on how to improve it. Regardless of where students are located, Norwich costs $825 per credit hour. 100% of its students receive financial aid. 99% of its students take online classes.
4) Jacksonville State University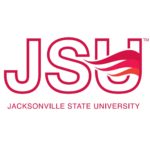 JSU is a public school based out of Jacksonville, Alabama. It was founded in 1883, and offers Bachelor's, Master's, Education Specialist, and Doctorate degrees. Over 8,300 students attend the school. It offers 40 academic programs that have earned specialized programmatic accreditations, including business, education, applied engineering, nursing, social work, drama, art, music, computer science, family and consumer science, and communication. All of its programming comes through colleges of Arts and Sciences, Commerce and Business Administration, Education and Professional Studies, Nursing and Health Services, Graduate Studies and Library Studies. JSU is also known for its international exchange program, and the wide breadth of nations that are represented in its student body.
JSU offers a Master of Science (MS) with a major in computer systems and software design in two concentrations. Both have 15 semester hours of required courses. There's a studio option, in which students will take six semester hours building towards an exposition paper, along with three electives. In the non-studio option, students will take Advanced Computer Networking, three courses related to Information Security and Assurance, and two electives. Electives include Research Methods and System Evaluation, Advanced Web Application Development Using Web Services, Human-Computer Interaction, Computational Intelligence, Business Intelligence and Data Mining, Applied Artificial Intelligence and several more. Tuition is $382 per semester hour regardless of where students take coursework. 93% of students receive financial aid, and 64% of JSU graduate students take some online courses. The program has also been granted the NSA CAE IA/CD designation.
5) University of Idaho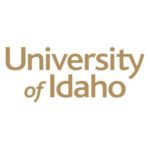 UI is Idaho's oldest public university, opening in 1889. Over 11,300 students attend the school. It has campuses in Moscow, Coeur d'Alene, Boise, Twin Falls, and Idaho Falls, along with dozens of extension offices throughout the state and a thriving online wing. It offers programming through colleges of Agricultural and Life Sciences, Art and Architecture, Business and Economics, Education, Engineering, Graduate Studies, Law, Letters, Arts, and Social Sciences, Natural Resources and Science. In 2014, UI was ranked 21st on Payscale and CollegeNet's Social Mobility Index college rankings. USNR ranked UI as 90th in the nation's best public universities and tied for 171st among the best national universities in 2017.
UI offers a MS in Computer Science on Information Assurance in both thesis and non-thesis options. This program earned the NSA CAE IA/CD designation. It focuses on building students critical thinking, investigatory, and expository skills through computer science theory, application and how the two relate. Students must choose to delve deeper into an area chosen in conjunction with an adviser. Sample areas include computer security, software engineering, evolutionary algorithms and artificial intelligence, and fault tolerant computing. The program costs $221 per credit hour for Idaho residents, and $629 for those who take it elsewhere. 97% of UI students receive financial aid, and 41% of grad students take online classes at UI.
6) Lewis University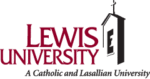 Lewis is a Roman Catholic university in Illinois that was established in 1932. It serves over 6,600 students through more than 80 undergraduate majors and 22 graduate programs. Lewis began as an men's only, aviation technology school, but quickly grew into co-ed school of science and technology. Recently it's been recognized as a premier college and ranked in the midwest region by The Princeton Review and U.S. News and World Report. USNR ranked Lewis among its best Midwest master's-level universities, most recently placing 58 out of a total of 144 institutions. The Princeton Review called Lewis one of the "Best Midwestern Colleges," with Lewis making a premier list of 23 Illinois colleges and 158 Midwest institutions.
Lewis offers an entirely online M.S. in Computer Science with a concentration in Cyber Security. The program's mission is to give students technical training and managerial theory/ability. Students learn the finer points of information security, risk management, ethical hacking, security management and much more. The program also prepares students for top industry certifications like Security+, Certified Information Systems Security Professional (CISSP), Certified Ethical Hacker (CEH), Certified Information, Systems Auditor (CISA), Certified Information Security Manager (CISM) and AccessData Certified Forensics Examiner (ACE). It has been anointed with the NSA CAE IA/CD designation. Tuition is $795/semester hour for students no matter where they log on to take their courses. 100% of its students receive financial aid and 42% of Lewis' graduate students take some classes online.
7) Our Lady of the Lake University-San Antonio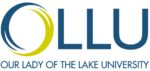 OLLU is an independent, Catholic, co-ed university based out of San Antonio, Texas. It was founded in 1895. It was the first San Antonio university to become accredited in the region, and it boasts the oldest school of Social Work in Texas. Over 3,300 students attend, taking classes in 33 distinct areas, master's degrees in 14, and two doctoral degree programs. OLLU was ranked 76th in the West region for 2017 by the U.S. News & World Report. OLLU also offers a one semester cybersecurity bootcamp, in which students can prepare for its master of science in information systems and security program in one semester. The boot camp is an entirely online, six credit hour program covering Programming, Computer Security, Systems Analysis and Design, Database Analysis and Design and Networking Technology.
The master's program at OLLU is certified by NSA CAE IA/CD. OLLU's program offers innovative programming, technology mastery through a practical learning perspective. Students will delve into database management, systems analysis, computer network security, information assurance. OLLU has a commitment to offering innovative programming, and believes technology mastery comes through a practical learning perspective. If taken online the program can be completed in one year. Graduates of this program have a near-perfect record in passing national certification exams like the CISSP. Tuition is $899 per credit hour for all online students. 100% of OLLU students receive financial aid. 59% of its students take online classes.
8) Utica College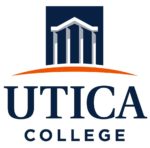 UC is a private university based out of Utica, New York. It began as an extension of Syracuse University in the 1930's, but was officially established in 1946. It became completely independent in 1995. Over 4,400 students attend UC. It offers 40 undergraduate majors, 29 undergraduate minors, and 21 graduate programs. It's known for its accelerated nursing program, chemistry program, teacher educational programming, health science, economic crime management (first in the world to offer a master's in this field) and of course as a leading college in cybersecurity education.
Utica College's online Master of Science in Cybersecurity has earned the NSA CAE IA/CD designation. The program has a 25-year history. It offers students "advanced mastery and hands-on experience in cyber intelligence, critical infrastructures, and cybercrime investigative principles." Students can choose between five specializations within the program: Cyber Intelligence, Computer Forensics, Cyber Operations, Malware Analysis and Electronic Crime. UC costs $895 per credit hour, and 99% of its students receive financial aid. 88% of its students take at least some classes online.
9) University of the Cumberlands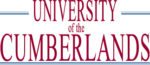 University of the Cumberlands is a private school located in Willamsburg, Kentucky. It's affiliated with the Kentucky Baptist Convention, the Kentucky affiliate of the Southern Baptist Convention. The school was founded in 1889. It's programming is conveyed through four colleges: Cumberland College (the university's undergraduate school), the Hutton School of Business/Management, the Hutton Center for Leadership Studies, and the Graduate/Professional Education program. The school was accredited by the Commission of Colleges of the Southern Association of Colleges and Schools to award baccalaureate, master's, and doctoral degrees. Its undergraduate program includes 45 majors, and recently started offering majors in Journalism and Public Relations, Criminal Justice, and Spanish. Its graduate programming includes master's degrees in Information Security systems(ISS), Education (MAEd), Psychology (MAPC), Business Administration (MBA), Physician Assistant Studies (MSPA), and Christian Studies (MACS), and an Educational Specialist program. It also offers Doctoral programs in Clinical Psychology (Ph.D.), Education (Ed.D.), Counseling (Ph.D.), and Leadership (Ph.D.).
UC's Master of Science in Information Systems Security is for those who have earned a bachelor's degree in the field or are working professionals. The goal of the program is to develop leaders in information security. Students will prepare to build and implement security policies, comply with federal regulations, prevent disaster and recover in case of it, and recognize/prevent exploitation of hardware, software and networks. UC has been granted the NSA CAE IA/CD designation, and is one of only three Kentucky schools to receive it. Over 6,200 students attend UC, which costs $300 per credit hour for all students, making it one of the least expensive schools on this list. 100% of its students receive financial aid, and 99% of its graduate students take classes online.
10) Dakota State University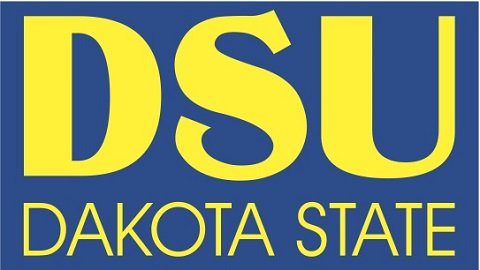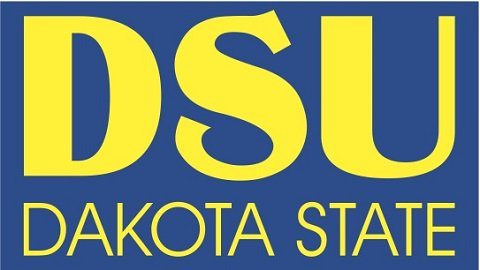 Dakota State University is a public university based out of Madison, South Dakota. It's extremely focused on technology, and its motto is, "Technically, we're better." Its main programs are in computer and information science, but also offers business, education, natural sciences, liberal arts and more in graduate and undergraduate degrees. There are over 3,100 students. It was founded in 1881. Tuition is $388/semester credit for in-state students, and $444 for everyone else. 93% of its students receive financial aid, and 86% of graduate students take some classes online. DSU's online wing is extremely well respected, ranking 4th among online schools in the United States on Guide to Online Schools' 2013 rankings. It also tied at #32 among top public schools in the 2017 U.S. News & World Report's midwest rankings.
DSU's master's program in information assurance and computer security helps students continue to grow in the world of cybersecurity. Students will gain in-depth theoretical and practical knowledge in order to secure and protect information, prevent digital attacks, and develop security strategies for any organization through this program. Topics covered include data privacy, computer forensics, hacking, and intrusion detection. Students will gain advanced skills in leading strategic technical efforts and evaluating all aspects of a network in the position of their choice. Graduates are qualified for jobs in penetration testing, incident response, system administration, cyber security, and many other areas of cybersecurity. DSU is known for its constantly evolving research and equipment. It received the NSA CAE IA/CD designation.
11) Nova Southeastern University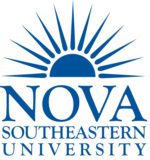 NSU is based out of Fort Lauderdale, Florida. Its motto is, "engage, inspire, achieve." This nonprofit university has 18 colleges, featuring 175 programs and 250 majors. It offers degrees in law, business, osteopathic medicine, allied health, pharmacy, dentistry, optometry, physical therapy, occupational therapy, and nursing. Over 23,000 students attend Nova, and it has produced over 170,000 alumni. That's pretty impressive when you consider it was established in 1964 with an inaugural class of 17 students. NSU is a noted research and community engaged university. It was ranked 214th in the nation by U.S. News & World Report.
Nova's Master of Science in Information Assurance & Cybersecurity (MSIS) is a 36 credit-hour degree program that can be taken entirely online. It's aimed at students looking to design, program, enhance and develop cyber security technologies that secure information and systems. If you're looking to continue a career choosing, maintaining and elevating technologies, policies and processes in cybersecurity, you might also consider Nova's M.S. in Management Information Systems with Concentration in Information Assurance & Cybersecurity Management. Nova was awarded the NSA CAE IA/CD designation. Tuition is $775 per semester hour for all students. 100% of Nova students receive financial aid, and 54% of their graduates take some online classes.
12) Champlain College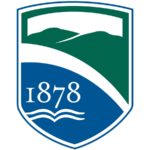 Champlain's motto is Audeamus, or, "let us dare." It was founded in 1878, and is a private, undergraduate college based out of Burlington, Vermont. Champlain offers a wide array of undergraduate/online undergraduate courses, online certificate/degree programs and master's degree programs in over 80 subjects. The school has just over 4,000 students from all over the world. Champlain has a 12:1 student/faculty ratio, aiding teacher-student assistance. Champlain was called a "Top-Up-and-Coming School" by U.S. News & World Report's America's Best Colleges in 2014, and made good on that promise, when its online programs were ranked in USNR's best of 2017 list. It's a great place to continue your computer science or web development education, offering completely online graduate programs in Managing Innovation & IT, Emergent Media, Digital Forensic Management and Digital Forensic Science.
Champlain offers a Master of Science in Digital Forensics that has received the NSA CAE IA/CD designation. Its programs were voted best in the country by SC Magazine in 2013 and 2015. They promise results upon completion including advanced digital forensics skills that immediately apply to the constantly expanding cybersecurity workforce. The program's faculty has been drawn from top FBI agents, state's attorneys, police officers and corporate consultants. The program costs $795 for all students, no matter where they take classes. 96% of students receive financial aid, and 97% of graduate students take some classes online.
13) Southern Arkansas University Main Campus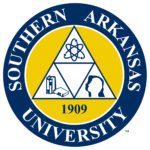 This public university was founded in 1909. SAU offers 70 different undergraduate options through four colleges (Business, Education, Liberal and Performing Arts and Science and Engineering). It also offers 19 graduate programs. Its unique, renowned programming includes Game and Animation Design with either computer science or arts and design concentrations. It also has an engineering program that's considered exceptional within the southern half of Arkansas. Almost 4,100 students attend SAU. In-state tuition for SAU is $332 per credit hour, and $467 per credit hour for out-of-state students. 98% of its students receive financial aid, and 93% take some graduate classes online.
SAU's Master of Science in Computer and Information Science comes with a Cyber Security and Privacy Option. It can be taken entirely online, on campus, or a hybrid of both. The program offers a balance of theory and practice, and is frequently updated to reflect industrial/technological changes. Students in the MCIS program can choose focuses in Information Technology, Data Science and of course Cyber Security & Privacy. The Cyber Security option tackles security analytics (such as penetration testing and digital forensics), cyber defense and privacy compliance. Students need experience with computer systems and applications for this concentration. Graduates often go on to work in security/privacy architect, forensic specialist, security/privacy compliance analyst, or continue their education towards a PhD.
14) Kentucky State University
KSU is a public university founded in 1886. It's based out of Frankfort, Kentucky. It began as the State Normal School for Colored Persons, and was the second state-supported institution of higher learning in the state. Nearly 1,600 students attend KSU, the vast majority in undergraduate classes. That means intimate, small groups in their graduate programs. Through four colleges (Agriculture, Food Science and Sustainable Systems, Arts and Sciences, Business and Computer Science and Professional Studies) KSU offers four associate degrees, 55 undergraduate degrees and six post-graduate programs. KSU costs $476/semester hour for all students. 100% of its students receive financial aid, and 28% of graduate students take online classes.
KSU's Master of Science in Computer Science Technology Program comes in two options: Information Engineering and Cybersecurity. It can be taken entirely online. This program offers students who haven't completed a Computer Science undergraduate degree a chance to catch up through foundational courses that those who have can skip. Students that haven't completed a comp sci undergrad program will take Computer Science Foundation I (Introduction to Programming), Computer Science Foundation II (Discrete Mathematics) and Computer Science Foundation III (OS Design) to catch up. All students will take Advanced Programming & Data Structures, Advanced Database Management System, Software Engineering, Advanced Computer Architecture and Software and Information Security, regardless of their concentration or previous experience.
15) National University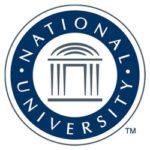 NU is a private, nonprofit California university, founded in 1971. Nearly 17,500 students attend the school NU conveys programming through its College of Letters and Sciences, the Sanford College of Education, the School of Business and Management, the School of Engineering and Computing, the School of Health and Human Services, and the School of Professional Studies. Its online programming was designed to maximize engagement and interactivity, with streaming videos, real-time discussions, multimedia learning material, and online classrooms. Its online programs are often concentrated (with some taking only 4 weeks to complete). This design's intention was to help working, adult learners take classes compatible with their lifestyles. NU's endowment is within the top 200 in the country. Recently, NU has received recognition for how many minority student's its conferred master's degrees to.
NU's master's in cyber security is for those looking for the technical or managerial skills to maintain the security, confidentiality, integrity, authenticity, control, availability and utility of information infrastructures worldwide. It has received the NSA CAE IA/CD designation. Required coursework is paired with optional classes in ethical hacking, information assurance and security policy. You'll learn to create plans to guard against external and internal vulnerabilities of computer infrastructures and assets. To accomplish this, students will analyze risk assessment methods and strategies, learn the legal and ethical framework of cybersecurity, judge security assessments to grade the security status of a network/system, research topics central to cyber security/information assurance and weave systems-level-infrastructure thinking into cyber security/information assurance conflict and resolution. This program requires 58.5 graduate units. 13.5 quarter units of graduate credit may be transferred in. Successful students will complete 9 core requirements then choose from the specializations. The program costs $416 per semester hour for all students. 51% of students receive financial aid, and 66% of graduate students take some classes online.
16) Colorado Technical University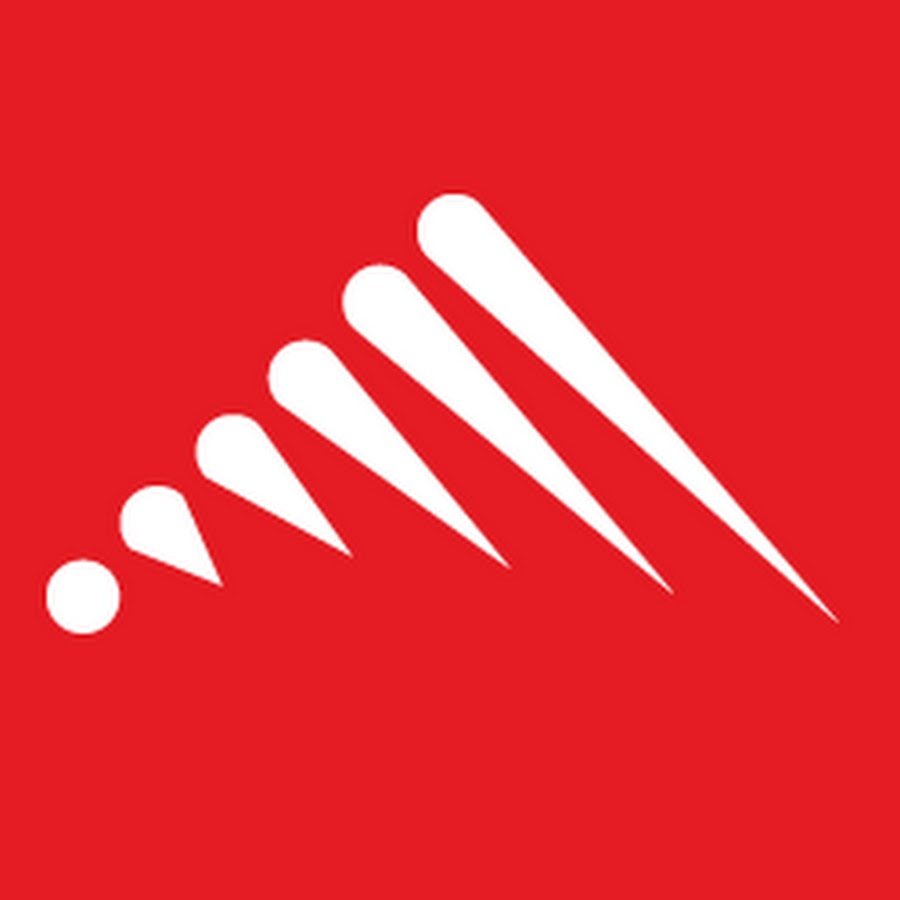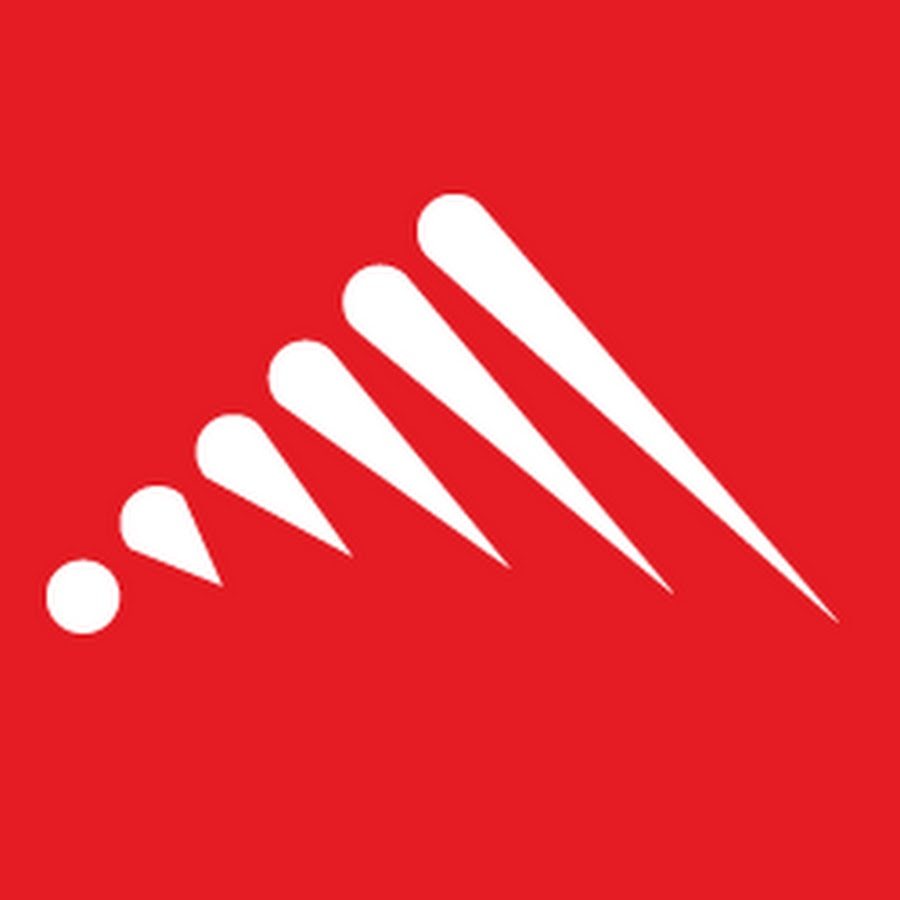 CTU is a for-profit, mostly online university that started serving students in 1965. Almost 1,500 students attend the school. The school is largely federally funded, receiving 95% of its funds from the US government, mostly from the Department of Defense and GI Bill. This relationship could lead to careers in national defense. In 2015, CTU was ranked 58th on the U.S. News & World Report list of Best Online Programs. CTU has been consistently recognized for its online bachelor's degree programs. It placed 18th for master's degrees in computer information technology and 22nd for master's degrees for criminal justice in that year as well.
CTU's Master of Science in Cybersecurity Management has earned the NSA CAE IA/CD designation, adding to its governmental connections/pedigree. The program is intended to give an in-depth understanding of cybersecurity issues for managers of Information Technology professionals. This curriculum will help students learn to cope with policy-level decision-making in cybersecurity, regardless of whether graduates plan to work in the public or private sector. Courses cover management, IT/Computer Science and cybersecurity law and policy. It's intended for people who need to understand cybersecurity without becoming a technical specialist. It costs $585 per credit hour for all students. 80% of students receive financial aid and 52% of graduate students take some online classes.
17) Davenport University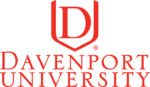 Davenport is a private, non-profit university with locations cross Michigan and online. It conveys Associate's, Bachelor's, and Master's Degrees, diplomas, and post-grad certification programs in business, technology, health professions, and graduate studies. This programming is delivered through its colleges of Arts and Sciences, Health Professions, Technology and Business. Over 8,100 students attend Davenport. It has an acceptance rate of 93%, and a 20:1 student to faculty ratio. It costs $765 per semester hour for all students. 98% of its students receive financial aid, and 79% of its graduate students take some classes online.
Davenport's Master of Science Information Assurance and Cyber Security has earned the NSA CAE IA/CD designation. The program focuses on addressing the management of risk. This risk management is comprehensive, and applies to organizational and individual information. Students are taught skills that help them understand the importance of building secure systems. Students will learn to protect confidentiality, accessibility and integrity informational assets in a constantly evolving global climate. Foundational courses include Introduction to Programming, PERL/Python Scripting, Information Security and Assurance, Cryptography, Data Communications and Networks and Statistics for Business. The program builds towards a thesis that is formulated through the program's office before students enroll.
18) University of Detroit Mercy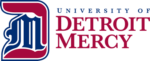 Detroit Mercy is a private, Catholic co-ed university founded in 1927. It's based out of Detroit, Michigan and sponsored by the Society of Jesus (the Jesuits) and the Religious Sisters of Mercy. USNR ranked Detroit Mercy in the top tier of the Midwestern regional universities in the 2015 edition of its "Best Colleges" rankings, where it's been for more than a decade. It offers over a hundred degrees and programs in liberal arts, clinical psychology, business, dentistry, education, law, engineering, architecture, nursing and allied health professions through colleges of Architecture, Business Administration, Dentistry, Engineering & Science, Health Professions and Nursing, Law, and Liberal Arts & Education. It has three campuses in Detroit, and a robust online division.
Detroit Mercy's Master of Science in Information Assurance with a major in cybersecurity can be completed in one academic year, which is shorter than many programs. It has received the NSA CAE IA/CD designation. Detroit Mercy vows to offer students a holistic view of cybersecurity that gives students the abilities and skills needed to solve any problems related to information protection. Classes cover topics like ethical hacking, incident response and digital forensics to strategic and managerial knowledge in cybersecurity operations, software and system assurance, supply chain risk management, secure governance and controls and regulatory compliance. One of their primary instructors, Daniel Shoemaker, Ph.D., is one of the authors of the National Software Assurance Common Body of Knowledge (CBK) for the Department of Homeland Security. Nearly 5,000 students attend Detroit Mercy. It costs $826 per semester hour for all students. 100% of students receive financial aid, and 13% of graduate students take some online classes.
19) Drexel University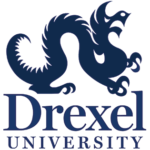 Drexel is a private research university with three campuses in Philadelphia. It offers students access to over 70 undergraduate programs and more than 100 master's, doctoral, and professional programs. The school was founded in 1891 by financier and philanthropist Anthony J. Drexel. One really cool aspect of Drexel is it offers students a co-opeducation program (co-op) in which they can get 18 months of paid, full-time work experience in the field they're studying before graduating Drexel. The school is known for its College of Computing and Informatics (a recent addition as a formal college at Drexel, but with programming that's been offered at the school for years). Through this college, students can take undergraduate and graduate programs in computer science, software engineering, information systems, and computer security. In 2017, U.S. News & World Report ranked Drexel tied for 96th among national universities in the United States, and tied for 14th in the "Most Innovative Schools" category.
Students with experience in computer engineering, computer science, electrical engineering, telecommunications engineering and related fields will be sharpened by Drexel's MS in Cybersecurity. The program tackles a variety of subjects instrumental to the field including computer networking, mathematics, policy, ethics, privacy and legal issues. Students will also pick electives in specialized technical areas that apply to their interests with the help of Drexel's faculty. The elective list is much longer than many comparable programs. This program is a participant in Drexel's co-op program, and has also garnered the NSA CAE IA/CD designation. This program suggests (although doesn't require) a thesis, especially for students looking to continue on in their education towards a doctorate. Drexel has over 25,000 students, making it the biggest school on the list. It costs $1228 per semester credit for all students. 98% of its students receive financial aid, and 47% of graduate students take some classes online.
20) Regis University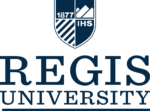 Regis is a Roman Catholic private, and co-ed university. Founded by the Society of Jesus in 1877, Regis split into five schools: Regis College, The Rueckert-Hartman College for Health Professions, the College for Professional Studies, the College of Computer and Information Sciences, and the College of Business and Economics. In 2013, Regis it became a top-tier ranked U.S. News & World Report school for the 19th year in a row. Almost 2,000 faculty member serve nearly 9,000 students. Regis has commended for its friendliness to military members. In 2014 Regis created its College of Computer and Information Sciences with programs in Computer Science (CPS), Computer Information Systems, and Computer Networking are ABET accredited. ABET is a well-respected evaluator of science, computing, engineering and engineering technology programs. Regis offers the only ABET accredited programs of their kind that are offered in the classroom and entirely online.
Regis' master's in information assurance, combined with the industry certifications it prepares students to receive will put those in this field ahead of their competition. This program lets students increase their skills in confidentiality, security, integrity and availability of data whether it is in storage, processing, or transit. Regis offers two specializations, one in cybersecurity (focusing on securing networks and network/computer forensics) and another in information assurance policy management (plan for physical security breaches, disaster recovery, risk management and more). Upon graduating, students will be prepared to sit for exams and receive certifications from (ISC)2, ISACA, Cisco, and Electronic Commercial Council. Its tuition is $730 per semester hour for all students. 98% of its students receive financial aid, and 47% of its graduate students take some classes online.