Information Assurance and Cyber Security Degrees in Texas
No doubt about it: Texas is one the best states in the country for cyber security opportunities. With a $1.6 trillion GDP, Texas has the second-largest economy in the country, and one of the most diverse. Oil and energy are perhaps the first industries that come to mind, but aeronautics, defense, information technology and services, healthcare, finance, and tourism all add to Texas's robust business community. To meet growing demand for trained cyber security professionals, Texas's colleges and universities are stepping up in a big way: over twenty schools offer programs in the area, the majority of which are CAE-designated.
Cyber Security Jobs in Texas
Texas ranks third in the country for total IS employment, with 7,800 information security analysts earning an annual mean wage of $92,890, on par with the national average. As demand for talent increases, experts expect wages to increase, and there's already evidence among current job listings: over half pay more than $95k, and about 20% pay over $110k. Though subject to change, San Antonio is the largest employment hub at the moment, with top-tier companies like Lockheed Martin, ManTech International Corporation, Booz Allen Hamilton, and PwC all interested in acquiring cyber security workers. Statewide, potential employers range from IT firms like CDO Technologies, Foreground Security, DXC Technology, and IBM, to major corporations including JP Morgan Chase, Bank of America, Verizon, and Citi.
Cyber Security Degrees in Texas
Two-year associate degrees in cyber security are available at a half-dozen schools, including Del Mar College, Mountain View College, and South Texas College, which offers specializations in Information Security and Digital Forensics.
Of the twenty-four Texas schools with IS degrees, fifteen have certificates in cyber security. Specialization options range from Information Assurance, Network Security, Digital Forensics, Computer Networking, and more.
The University of Texas at San Antonio, Southern Methodist University, and Texas A&M University San Antonio each offer bachelor's degrees in cyber security. UT San Antonio's is a BSBA in Cyber Security, with available minors in Cyber Security, Digital Forensics, Information Systems, and Network and Data Center Management.
Six schools offer master's specializations in cyber security, including University of Houston, Sam Houston State University, University of Dallas, and Our Lady of the Lake University – San Antonio.
Texas is also home to the University of Texas at Austin a school regarded by many to be the top cyber security school in the nation. Programming in cyber security spans three colleges at UT including the College of Business, the College of Engineering, and the College of Sciences. A wide range of degrees from the bachelor's through doctoral levels are available through UT.
The 5 Best Online Cyber Security Degree Providers in Texas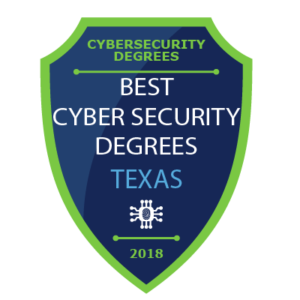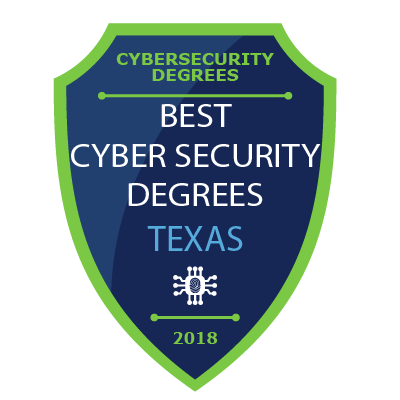 Perhaps unsurprisingly, there are many high quality cyber security (and related field) degree providers in the state of Texas. We've taken a look at all cyber security degree providers in the state (and you can too in our directory below) and pulled out the top programs based on our detailed ranking methodology. Factors in the ranking of a school include whether they are an NSA Center of Academic Excellence, the range of cyber security-related degrees offered, and a wide range of metrics checking out academic quality, affordability, return on investment, and student satisfaction. For a detailed rundown of our ranking methodology as well as national cyber security degree rankings, check out our rankings page.
1) University of Dallas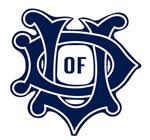 The University of Dallas is a private, independent Catholic University, founded in 1956. The school is headquartered in Irving, Texas. Dallas serves over 2,350 students and offers a 11:1 student-to-faculty ratio. It's known for a high participation rate in international programs. The school offers programming through its Braniff Graduate School of Liberal Arts, Constantin College of Liberal Arts, Satish & Yasmin Gupta College of Business, and the School of Ministry. It offers certificates, bachelor degrees, master degrees and a doctoral degree in three concentrations. Forbes ranked the University of Dallas at 225th in America in its 2017 "America's Best Colleges" list.
Dallas offers an entirely online Masters of Science (M.S.) in Cybersecurity (30 Credit hours/10 classes), an MBA with a Cybersecurity concentration (42 credit hours/14 classes) and Graduate Cybersecurity Certificate Coursework (18 credit hours/6 classes). The latter two programs can be taken on weekends and evenings in person. UD's Cybersecurity curriculum "has been recognized as a National Center of Academic Excellence (CAE) in Information Assurance / Cyber Defense by the National Security Agency (NSA) and Department of Homeland Security (DHS)" since 2003. The programs are taught by working professionals in the blossoming field of Cybersecurity.
Average Net Price Undergrad: 22nd-$25,197
Online Cybersecurity Degree Programs:
2) Southern Methodist University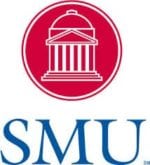 SMU is a private research university in Dallas. It was founded in 1911 by the Methodist Episcopal Church South. It conveys undergraduate, graduate and doctoral degrees through schools of Humanities and Sciences, Engineering, Arts, Education and Human Development, Theology, Business, and Law. Over 11,700 students attend SMU, which has a 11:1 student-to-faculty ratio. The school is constantly ranked in the top 100 universities in the country by Forbes and U.S. News & World Report.
SMU offers a Bachelor of Science in Computer Science with a Security track, a Master of Science in Computer Science with a concentration in Security, and a Master of Science with a major in Security Engineering. The graduate programs require 24 of their 30 credit hours to be completed on campus at SMU, with six transferred in. They focus on cryptography, protocols, access control, policy, management, integration, logistics, budgeting, and much more. Sample security coursework in SMU's undergrad program includes Computer System Security, Data and Network Security, and a Security elective.
Average Net Price Undergrad: 23rd-$37,499
Online Cybersecurity Degree Programs:
3) The University of Texas at El Paso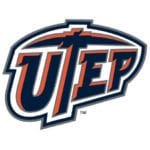 UTEP is a public research university and part of the University of Texas System. It was established in 1914. It's made up of seven colleges which convey over 150 degrees at the undergraduate, graduate and doctoral level, including 71 undergraduate degrees, 76 master's-level degrees, and 20 doctoral degrees. Currently there are nearly 24,000 students, and a 20:1 student-to-faculty ratio. UTEP was the first college in the South to integrate its athletic programs, and is the second-largest university in the country with a majority Mexican American student population (approximately 80%).
UTEP offers a Graduate Certificate in Cyber Security. It requires 15 credit hours, and is open to both currently enrolled UTEP students and those who want to enroll just for it. It's intended for people with baccalaureate or graduate degrees to build further professional education. Aspiring students "must be able to demonstrate knowledge of programming in high-level language such as Java or C++, including knowledge of data structure and algorithms. This can be demonstrated by completing CS 2302 Data Structures with a B or better, or by completing equivalent coursework or certification as approved by the program committee." Students select three courses from the following after completing two required courses: Secured Web-Based Systems, Advanced Operating Systems, Software Safety & Risk Analysis, Software Reverse Engineering, Comp. Dec Making & Risk Analysis, and Cyber-Sec for Critical Op. Tech
Average Net Price Undergrad: 9th-$5,713
Online Cybersecurity Degree Programs:
4) University of Houston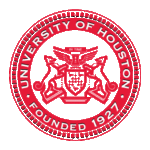 UH is a public, state research school based out of its namesake. It's the flagship school in the University of Houston system. It was founded in 1927, and currently serves over 43,700 students with a 21:1 student-to-faculty ratio. Students at UH have access to over 280 degree programs through 14 academic colleges. The school does $150 million in research annually in topics like superconductivity, space commercialization and exploration, biomedical sciences and engineering, energy and natural resources, and artificial intelligence. It awards more than 9,000 degrees each year, and has over 260,000 people in its alumni network.
UH offers a Master of Science in Information System Security. It prepares students to work as Chief security officers (CSOs), Chief information security officers (CISOs), Security Analysts, Engineers, Malware Analysts and Incident Responders, among others. The program requires two years to complete. You'll learn how to tend to the "security needs of information and network systems" and manage the "implementation and maintenance of the recommended security solutions." Students may opt to have their Master's include a thesis and electives, only electives, or research and electives. Electives include Penetration Testing, Controls System Security, Special Problems and Digital Forensics
Average Net Price Undergrad: 19th-$15,571
Online Cybersecurity Degree Programs:
5)The University of Texas at Austin

The University of Texas at Austin is a public research school and the flagship university of the University of Texas System. It was founded in 1881, about a mile from the Texas State Capitol. It's a gargantuan school, with over 51,300 students. Even with that massive student body it still maintains an 18:1 student-to-faculty ratio. UT Austin offers more than 100 undergraduate and 170 graduate degrees through eighteen different schools and colleges. In 2017, USNR ranked it 56th in the nation in its National Universities Ranking list.
UT Austin offers a Certificate in Information Security. It's intended for undergraduate computer science students who want to intensively study cybersecurity and privacy. Students will learn the most important responsibilities in creating, managing and maintaining security systems, recognize threats and vulnerabilities to systems, evaluate INFOSEC security and much more. Sample courses include Network Security and Privacy, Information Assurance and Security, Computer Networks and more. Students also choose a class from Cryptography, Ethical Hacking, Real World Information Security and more elective choices.
Average Net Price Undergrad: 20th-$16,010
Online Cybersecurity Degree Programs:
Cyber Security Resources in Texas
Cyber Security Degree Providers in Texas
Below we've included some of the most pertinent information for choosing a cyber security degree program. Affordability looked at the average in-state tuition rate (where applicable) and divided the range of tuition rates into five bins. Each bin contains a roughly $8,000 jump in tuition. So one $ contains schools from roughly $1,000 in in-state tuition to $9,000, $$'s contains schools from >$9,000 to $17,000, and so forth. Retention rate is one of the best predictors of undergraduate education quality. While the NSA/CAE designation marks programs deemed excellent by the NSA.