Information Assurance and Cyber Security Degrees in Washington
Washington's highly diversified, modern knowledge-based economy makes it a great opportunity for cyber security professionals. In addition to an extensive base of government workers, real estate, information technology services, manufacturing, health care, and finance and insurance are nationally competitive industries with pressing cyber security and information assurance needs. Fortunately, Washington's lead colleges and universities have recognized the demand for IS talent: at least ten schools offer programs in cyber security, and six are CAE-designated by the NSA and DHS.
Cyber Security Jobs in Washington
As the home of both Amazon and Microsoft, it's no surprise that cyber security jobs are hot commodities in Washington State. About 2,000 information security analysts live here, and annual mean wages for the 50th percentile of IS workers is $100k – well above average. Entry-level employees can make $80k, and top-tier IS managers, engineers, administrators, and architects earn around $140k. Seattle is the largest employment hub by far, offering prestigious positions at Amazon, Microsoft, Oracle, Leidos Cyber, and Splunk, among others. From there, Bellevue, Redmond, Olympia, and Tacoma are the next-best places for IS jobs. But don't stop your search at tech giants. Starbucks, Boeing, Costco, and Nordstrom each have locations or headquarters in Washington, and industries like health care, communications, and professional services offer IS job opportunities, as well.
Cyber Security Degrees in Washington
Of the ten schools in Washington with cyber programs, six have certificates in cyber security, ranging from Information Systems Security to Digital Forensics & Investigations to Cisco CCNA.
Two-year associate degrees in cyber security are available from Edmonds Community College and Whatcom Community College.
Bachelor's degrees in cyber security are offered by Western Washington University, which has a BS in Computer and Information Systems Security, and City University of Seattle, which has specializations in Cyber Forensic Investigation, Cybersecurity and Information, and Information Security.
For those interested in an advanced program, City University of Seattle offers a master's in cyber security, as well – as do Central Washington University, University of Washington's Bothell Campus, and University of Washington-Tacoma Campus.
Cyber Security Resources in Washington
The 5 Best Cyber Security Degree Providers in Washington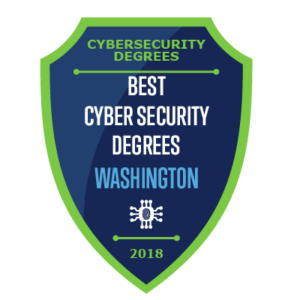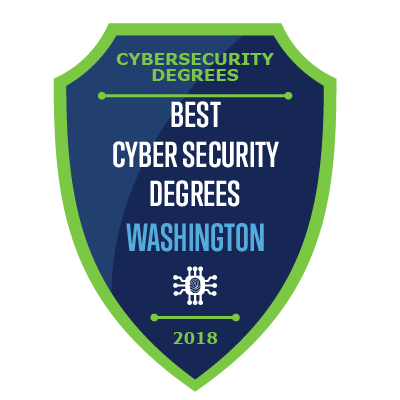 Perhaps unsurprisingly, there are many high quality cyber security (and related field) degree providers in Washington state. We've taken a look at all cyber security degree providers in the region (and you can too in our directory below) and pulled out the top programs based on our detailed ranking methodology. Factors in the ranking of a school include whether they are an NSA Center of Academic Excellence, the range of cyber security-related degrees offered, and a wide range of metrics checking out academic quality, affordability, return on investment, and student satisfaction. For a detailed rundown of our ranking methodology as well as national cyber security degree rankings, check out our rankings page.
1.) University of Washington-Tacoma Campus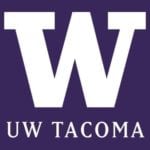 The University of Washington Tacoma is one of three campuses of the University of Washington system and is a mid-sized public research university. Around 5,000 students –largely at the undergraduate level — call the campus home, which is located in downtown Tacoma. UW-Tacoma is an urban-serving university with a great deal of diversity in its student body. Since its founding in 1990, over 20,000 degrees have been offered through the Tacoma campus. The Tacoma campus offers both day and night courses and caters some programs to fully working adults or nontraditional students. Located in the historic Union State District in downtown Tacoma, the university draws on century old brick buildings with a great deal of charm. Additionally, students have access to the top tier faculty and support of the University of Washington system. For students in the South Puget Sound region, UW-Tacoma can be a great choice for a wide variety of undergraduate and graduate degree programs.
Presently, UW-Tacoma offers two cyber security-related programs including a Certificate in Information Security & Risk Management, and a Master in Cybersecurity and Leadership (MCL). The Master's degree in cyber security and leadership is one of the newest and most innovative at the university, drawing on resources from both the school of technology and the school of business at UW-Tacoma. This degree program may also be a pathway to a PhD in Cyber Security through a partnership with the University of Colorado at Colorado Springs. Qualified students may start their studies at UW-Tacoma and proceed directly into an online program at UC-Colorado Springs. Whatever academic offering one chooses in cyber security at UW-Tacoma, one may rest assured that it aligns with training standards of large cyber security employers through the university's status as a designated center of academic excellence according to the NSA and DHS.
2.) University of Washington – Seattle Campus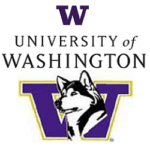 The University of Washington in Seattle is the flagship university of the University of Washington system. The university is a public research university with a very high research output as well as a space and sea grant institution. Currently over 46,000 students call the university home, making it the largest (by quite a margin) in Washington. Drawing on it's long lineage of high profile research as well as Seattle's vibrant and multifaceted economy, the university particularly excels in medicine, science, as well as its highly-competitive computer science and engineering programs. Collaborations between Amazon, Boeing, Nintendo, and Microsoft (three of which are local to the university), help to extend the university's offerings and coveted status among engineering and computing students.
While the University of Washington offers many resources for cyber security students, the most prominent way to get into cyber security through the Seattle campus would be to tailor one of their many computing degrees to focus on information assurance. Coupled with the University System's designation as a center of academic excellence in cyber security (physically located in the Bothell campus), students should be able to draw on a wide variety of supporting factors to craft a cyber security education. As one would likely expect, academic quality and student support measures are strong at UW. Currently the university has a 17 to 1 student-to-faculty ratio and a 94% freshman retention rate.
3.) University of Washington-Bothell Campus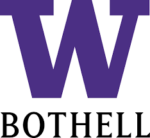 The University of Washington – Bothell was founded in 1990 at the same time as the Tacoma campus. Though young, UW-Bothell has been noted nationally as a "best buy" and "value for quality" college, and has been placed among the 10 best public universities in the nation. Forty degree programs are offered to the university's 6,000+ students. Degree offerings center around practical and job-centered disciplines including Business, Interdisciplinary Arts and Sciences, Science, Technology, Engineering and Mathematics (STEM), Educational Studies, and Nursing and Health Studies. The university is also known as the cyber security hub of the University of Washington System. Academic quality indicators at the university are good, with high retention and graduation rates for undergraduate students. Additionally, the Bothell campus has an average net price that is somewhat lower than the Seattle campus once financial aid is applied, hinting at a robust financial aid department.
The Bothell Campus of the University of Washington is the physical home to the Center for Information Assurance & Cybersecurity at UW. And though only two academic program specifically noted as cyber security is offered through the university (a Certificate in Information Systems Security and a Master of Science in Cyber Security Engineering), additional resources and support are available to tailor other computing and business degrees to provide cyber security education. Students at UW-Bothell may participate in hackathons, capture-the-flag hacking simulations, as well internships and scholarship opportunities in cyber security. Though a smaller campus than the Seattle campus, many cyber security opportunities are available to Bothell's students.
4.) Whatcom Community College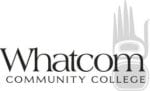 Whatcom Community College is a public community college located in Bellngham, Washington. Home to some 11,000 annual students, Whatcome offers two year degrees as well as transfer agreement programs for students looking to continue their studies at four-year universities after graduation. Currently 79% of Whatcom students are enrolled in transfer programs, a very high percentage when compared to other community colleges. Additional indicators of academic success and support are also high quality at Whatcom including a low student-to-faculty ratio (13 to 1), and high retention and graduation rates.
Whatcom Community College currently offers two cyber security-related programs including an Associate of Applied Science – Transfer degree in Cybersecurity, and a Certificate of Proficiency – Information Security Professional. The transfer agreement program allows students to pursue their first two years of academic study at Whatcom while pursuing their four-year degree afterwards at Western Washington University. A seperate associates in cyber security transfers to Central Washington University, Western Governors University, and the Evergreen College. A number of related degrees are also offered through the cyber security center at the university, including an associates in information technology, computer information systems, and a variety of ceritificate courses. No matter what option one chooses at Whatcom, one can rest assured that it's up-to-date and in line with industry standards through the college's designation as a center of academic excellence in cyber security as provided by the NSA and DHS.
5.) City University of Seattle

The City University of Seattle is a private for-profit university with a main campus in Seattle and wide ranging online offerings. City U is currently home to close to 7,000 students in a wide variety of career-centered academic offering areas. City U is a member of the National University system of schools. The University is a regionally accredited institution, with programmatic accreditation in business, information systems, information technology, project management, and cyber security. Degree offerings are available at the bachelor's through doctoral levels of study. Delivery methods common at the university include online, in-person, mixed, and performance based.
Currently the City University of Seattle offers a wide range of cyber security-related academic programs including a Bachelor of Science in Criminal Justice – Cyber Forensic Investigation Emphasis, a Bachelor of Science in Cybersecurity and Information Assurance, a Bachelor of Science in Information Technology – Emphasis in Information Security, and a Master of Science in Information Security. This range of academic programs in information assurance gives City U the largest range of academic offerings in the science in the state of Washington. Besides the ideal location for tech jobs found around City U's location in Seattle, the University also provides a number of support components geared towards working adults, making it easier than ever to get into cyber security for non-traditional students.
Cyber Security Degree Providers in Washington
Below we've included some of the most pertinent information for choosing a cyber security degree program. Affordability looked at the average in-state tuition rate (where applicable) and divided the range of tuition rates into five bins. Each bin contains a roughly $8,000 jump in tuition. So one $ contains schools from roughly $1,000 in in-state tuition to $9,000, $$'s contains schools from >$9,000 to $17,000, and so forth. Retention rate is one of the best predictors of undergraduate education quality. While the NSA/CAE designation marks programs deemed excellent by the NSA.