the 20 best online bachelors in cyber security degree programs
Skip to >> What can I do with a Bachelors in Cyber Security?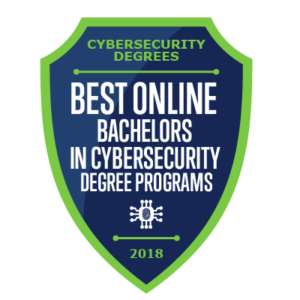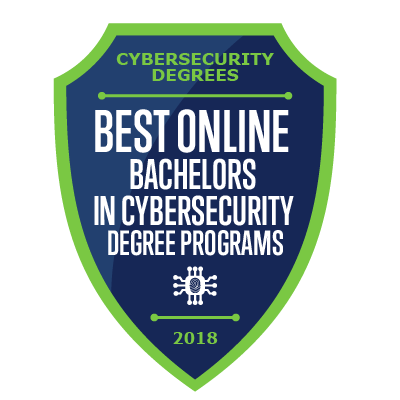 Organizations ranging from the government, non-profits and large corporations are desperately seeking cyber security professionals. Unfortunately for them, the supply of those professionals is nowhere near meeting that demand. Fortunately for you, you can receive a bachelor degree in cybersecurity entirely online, on a schedule compatible with your current responsibilities. You may want to consider starting with an associate program in this field, or you can dive directly into a bachelor program from the list below. Successful graduates of these programs can expect to work in positions like Security Analyst, Computer Security Specialist, Security Specialist, Information Security Administrator, Information Security Program Director and much more. The U.S. Bureau of Labor Statistics has predicted a 22% growth rate in the cyber security industry through 2020, and growth in the industry isn't expected to stop there.
The schools on this list were ranked based on three metrics, each weighed by 33% to determine their final ranking. They include academic quality, measured 50% by offering an essential National Security Agency (NSA) and Department of Homeland Security (DHS) accreditation that helps ensure employment after graduation, and could lead to government work, and 50% on the student faculty rate. Another 33% of each school's ranking is based on affordability and return of investment, divided between in-state tuition per semester rank (33%), out-of-state tuition per semester rank (33%) and percentage of students receiving financial aid (33%). The final third is student satisfaction, which is decided based on graduation rate (50%) and first year retention rate (50%). The NSA/DHS certification is a National Centers of Academic Excellence in Information Assurance/Cyber Defense CAE IA/CD. Schools that have earned this certification met a number of general and academic criteria including (but not limited to), demonstrating outreach, collaboration, research and multidisciplinary scientific education in information assurance and cyber defense. These schools have been certified to teach students about data analysis, basic scripting/programming, cyber defense, cyber threats, fundamental security design, information assurance fundamentals, cryptography, IT systems, networking, issues of policy, legal, ethics and compliance, and system administration.
FEATURED ONLINE PROGRAMS
Purdue University Global

Online

>BS – Information Technology: Information Security and Assurance

Building on Purdue's mission to provide greater access to affordable, world-class education, Purdue University Global delivers a fully personalized online experience that's tailored to working adults.

Consider the information security and assurance concentration if your desired position requires you to investigate system vulnerabilities and implement solutions that provide protection against security attacks.

Purdue University Global

Online

Building on Purdue's mission to provide greater access to affordable, world-class education, Purdue University Global delivers a fully personalized online experience that's tailored to working adults.

If you would like to pursue infrastructure design opportunities that require you to design and troubleshoot networks, consider this concentration.

Liberty University

Online

>BS – Information Technology: Data Networking and Security

The Bachelor of Science in Information Technology – Data Networking and Security online program through Liberty University equips students with critical knowledge in the field of data security. Students in this program learn from industry leaders and are given opportunities for hands-on projects with real-world application. Topics of study include network security, cybersecurity, information security planning, and Web architecture and security. All courses are taught from a biblical worldview, and graduates of this program will be prepared to meet the growing demand for data network and security administrators.
SPONSORED
1) Lewis University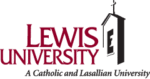 Lewis was founded in 1932, in Romeoville, Illinois. It's a Roman Catholic university. It serves over 6,500 students through more than 80 undergraduate majors and 22 graduate programs. It also has a 13:1 student-to-faculty ratio. Lewis began as an men's only, aviation technology school, but quickly grew into co-ed school of science and technology. Recently it's been recognized as a premier college and ranked in the midwest region by The Princeton Review and U.S. News and World Report. USNR ranked Lewis among its best Midwest master's-level universities, most recently placing 58 out of a total of 144 institutions. The Princeton Review called Lewis one of the "Best Midwestern Colleges," with Lewis making a premier list of 23 Illinois colleges and 158 Midwest institutions. In 2016-17 tuition was $30,050 no matter where students reside. 100% of Lewis students received financial aid.
Lewis offers a B.S. in Information Security and Risk Management. Students will gain technical knowledge and managerial theory to build a strong foundation in information security, risk management, security management, IT operations, data communications, computer forensics and ethical hacking.The program comes in an accelerated format and offers discounted tuition for adult learners. Students will be prepared to begin careers as Information Security Analysts, IT Security Project Managers, and much more. It also prepares students for certifications such as Security+, Certified Information Systems Security Professional (CISSP), Certified Ethical Hacker (CEH), among others. Lewis' offers students 24/7 online access to its CloudLab. This lets students use the school's virtual machines and complete "hands-on programming, hacking, forensics and database management assignments and coursework from anywhere in the world." Lewis has received the DHS/NSA designation.
2) University of Illinois at Springfield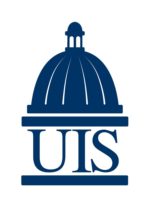 Springfield was founded in 1969. It's a public university, with a student body of approximately 5,400, and has a 15:1 student-to-faculty ratio. It offers access to 27 undergraduate degree programs, 20 master's degree programs, and a doctorate in Public Administration. Springfield regionally renowned school that has attained equal if not more acclaim for its online offerings. In the 2014 US News "Best Colleges" rankings, UIS ranked #8 in Top Public Schools (Midwest region) and #36 in Regional Universities (Midwest). Their online program has been opened since 1999, and frequently wins awards and distinctions. Since 2001, the Sloan Consortium has offered an award for "Most Outstanding Achievement by an Individual in Online Learning." In 2002, 2003 and 2006 UIS professors won that award. UIS also ranked 11th among online universities in the U.S. on Guide to Online Schools' 2013 Online College Rankings. 95% of students receive financial aid.
UIS offers a B.S. in Information Systems Security. UIS has been designated a National Center of Academic Excellence in Information Assurance Education by the NSA and DHS. Learning outcomes include demonstrating an understanding of information systems security, communicating best security practices and ethics and designing and implementing secure systems. Students will be prepared to work in network and computer administration, system analysis, computer support, or continue their education at the graduate level in this field. Students will have access to a Sun fileserver, additional UNIX-based computers, a parallel processing cluster, microcomputers, and a hands-on network configuration laboratory. In 2016-17 tuition was $11,413 for in-state students, and $20,938 for out of state students.
3) Davenport University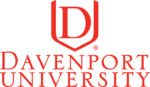 Davenport is a private, non-profit university with locations throughout Michigan and online. It was founded in 1866. It conveys Associate's, Bachelor's, and Master's Degrees, diplomas, and post-grad certification programs in business, technology, health professions, and graduate studies. This programming is delivered through its colleges of Arts and Sciences, Health Professions, Technology and Business. Approximately 7,700 students attend Davenport. It has an acceptance rate of 78%, and a 12:1 student to faculty ratio. In 2016-17 Davenport cost $16,726 in tuition no matter where students resided and 98% of its students receive financial aid.
Davenport offers a BS in Cyber Defense (it also offers degrees in Network Management and Security and Digital Forensics). In the Cyber Defense program, students will learn to build systems that have checks and balances that deter and prevent unwanted entry into the digital systems of organizations. This program has earned the DHS/NSA (CAE/IAE) designation. Topics covered include risk, compliance, assurance, and much more. Specialties include Health Care Information and Assurance or Information Assurance, which students choose between. Students may also add a Mathematical Modeling specialty to further enhance their degree. This program requires 120 credits, and emphasizes both the business and technological perspectives in Cyber Defense.
4) Keiser University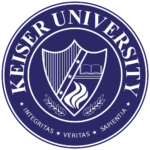 Keiser is a non-profit, private university that is based in Fort Lauderdale, Florida, and in South America. It was founded in 1977, by Evelyn Keiser and her son Arthur. Today, almost 19,700 students attend Keiser, which offers a 12:1 student-to-faculty ratio, as well as satellite campuses throughout Florida. It's been accredited by the Commission on Colleges of the Southern Association of Colleges and Schools to convey certificates and degrees at the associate, baccalaureate, master's and doctoral levels. Community College Week has ranked its associate programs in computer and information sciences 11th in the nation. In 2016-17 tuition was $18,368 for all students, and 90% of Keiser students received financial aid.
Keiser offers a B.S. in Cyber Forensics/Information Security. The program was designed as a completion program for students who have earned an Associate degree in computer science-related fields. Its main aim is to allow graduates to identify system and security weaknesses, and propose solutions to prevent attacks by cybercriminals. Students will also learn the legal framework for investigating and prosecuting cybercriminals, including demonstrating digital forensic evidence in court, among several other program objectives. Sample classes include Cyber Crimes, White-Collar and Economic Crime, Professional Writing, Management Information Systems, Digital Media Forensics, and much more. Students will start with 15 credit hours of pre-requisite courses, before completing 60 upper-division credit hours.
5) University of Maine at Fort Kent

UMFK is a public liberal arts university headquartered in Fort Kent, Maine, near the Canada/American border between Quebec and New Brunswick. Its programming was created for English and French speakers. UMFK was established in 1878, initially as a teachers' school. It is also one of seven members of the University of Maine System. Some of the UMFK programs offer degrees in General Studies, Forest Technology and Information Security at the associates level, and Arts, Science, Science in Environmental Studies, Nursing, and Arts and Sciences at the baccalaureate level. Just over 1,900 students attend UMFK, and it has a 19:1 student-to-faculty ratio. It has earned the NSA CAE IA/CD designation for its cybersecurity programming.
UMFK is the only school in Maine to offer a Bachelor of Science in Cyber Security that has earned that designation. Students begin in Intro courses of programming, networking, programming languages, and have choices in electives, including an internship or 2 course alternative. UMFK offers an associate program in Information Security. In 2016-17 its in-state tuition and out-of-state tuition was $7,575 and $11,205 respectively, and 92% of its students receive financial aid. Graduates of this program will build advanced skills in communication, analysis, ethics, economics, management science, psychology and technical expertise in the field. This program emphasizes the protection of technological infrastructures.
6) Norwich University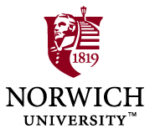 Norwich was founded in 1819, and is the oldest private military college in America. It's based out of Northfields, Vermont. It's the first of America's six traditional military colleges, and is considered the "Birthplace of ROTC." Norwich has capitalized on that history and tradition, now offering extensive online options to students worldwide. Also, its connections to the Department of Defense could be very useful for graduates in cyber security who would like to work for the government. Recently, Norwich received grants from the National Security Agency to train up and coming cyber security professionals to prevent the next wave of cyber attacks against the nation. Its motto is "I Will Try." Over 4,200 students attend Norwich, which has a 14:1 student-to-faculty ratio. In a 2014 survey of alumni, 93% recommended Norwich's online wing.
Norwich offers a Bachelor's in Cyber Security. The program allows students to specialize in computer forensics and vulnerability management or information warfare and security management to better tailor their degree towards their career goals. There is a 30 credit entry requirement for this program. The curriculum incorporates general education with core cyber security courses, electives and project-based courses. Students are also encouraged to transfer in pertinent cyber security credits. Topics students can access through the program include national security policy, offensive and defensive information warfare, penetration testing, and malware forensics. Students will build significant critical thinking, research and analysis, ethical decision-making, and oral and written communication skills through this program. In 2016-17 tuition was $37,534 for all students, and 100% of students received financial aid.
7) Utica College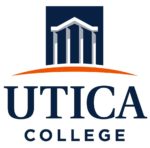 UC is a private university operating from Utica, New York. Utica started as an extension of Syracuse University in the 1930's, but was officially established in 1946. The school became a completely independent institution in 1995. Over 5,100 students attend UC, which offers a 12:1 student-to-faculty ratio. UC serves students through 40 undergraduate majors, 29 undergraduate minors, and 21 graduate programs. It's known for its accelerated nursing program, chemistry program, teacher educational programming, health science, economic crime management (first in the world to offer a master's in this field) and of course as a leading college in cybersecurity education.
UC offers a BS in Cybersecurity, which comes in four specializations: Network Forensics and Intrusion Investigation, Information Assurance, Cybercrime and Fraud Investigation, and Cyber Operations. This program is a completion program. Students must have previously attended a regionally-accredited institution and hold an Associate's degree, or have earned a minimum of 57 applicable credits. Prospective students don't need to have prior cybersecurity education or computer science training. It has earned the NSA CAE IA/CD certification for its excellent programming in cyber security. In 2016-17 tuition was $19,996 for all students, and 99% of UC students received financial aid.
8) City University of Seattle

Nicknamed CityU, this private non-profit is based in Seattle but has campuses all over the world. Some locations CityU serves students through include Slovakia, Czech Republic, Switzerland, Bulgaria, Greece, Romania, Mexico, Canada, Australia, Vietnam and China. The school was founded in 1973 by Dr. Michael A. Pastore to give working adults a chance to continue their higher education. CityU serves over 1,800 students, and offers an 11:1 student-to-faculty ratio. CityU offers certificates, associate, bachelor's, master's and doctoral degrees in Business Administration, Education, Accounting, Computer Systems, Criminal Justice, Project Management, Counseling, Psychology, Communications, Database Technology, Networking/Telecommunications, Leadership and Sustainable Business.
CityU offers a Bachelor of Science in Criminal Justice that comes in three pathways. Students may focus on Corporate Security and Investigation, Cyber Forensic Investigation or Justice Administration. The Cyber Forensic Investigation emphasis prepares students to guard "employees, clients, customers, assets, and operations from internal and external threats." This emphasis was created for students looking to work in the private sector. CityU has been given the National Center of Academic Excellence in Cyber Defense Education designation by the National Security Agency and Department of Homeland Security. Alumni have gone on to work in Law Enforcement, Compliance, Corporate Risk Mitigation, and of course as Cyber Forensic Investigators. In 2016-17 tuition was $16,748 for all students, and 48% of students received financial aid.
9) Champlain College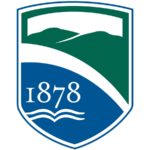 Champlain is a private, undergraduate college in Burlington, Vermont. Its motto is Audeamus, or, "let us dare." It was founded in 1878. Champlain offers a wide array of undergraduate/online undergraduate courses, online certificate/degree programs and master's degree programs in over 80 subjects. The school has over 4,700 students from all over the world, and a 16:1 student/faculty ratio. Champlain was called a "Top-Up-and-Coming School" by U.S. News & World Report's America's Best Colleges in 2014, and followed that up in 2017, when its online programs were ranked in USNR's best of the year list. It's a great place to continue your computer science or web development education, offering completely online graduate programs in Managing Innovation & IT, Emergent Media, Digital Forensic Management and Digital Forensic Science.
Champlain offers a BS in Computer Forensics. The format of delivery is 100% online instructor-led courses with no set class meeting time and 24/7 access to them. It comes in three specializations: Computer Forensics & Digital Investigations, Cybersecurity, or Forensic Accounting. Most courses are delivered in an accelerated, 7-week format (some come in 15-week formats). There are two 7-week terms per semester, and three semesters in the year. This program requires 120 credits, and up to 90 applicable credits can be transferred. Standout courses include Malware Forensics, Operating System Forensics, Law of Searching & Seizing Digital Evidence, among many others. In 2016-17 tuition was $38,660 for all students, and 96% of Champlain students received financial aid.
10) Pennsylvania State University-Main Campus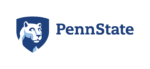 Penn State is a public, state-related University with campuses throughout Pennsylvania (and a robust online wing). Its Main Campus is in University Park, Pennsylvania. Over 47,700 students attend the school, which offers a 16:1 student-to-faculty ratio. It's one of the largest universities in the country. Its instructional mission gives students access to undergraduate, graduate, professional and continuing education through on campus and online programs. PSU was founded in 1855, and in 1892 began its distance programming, allowing farmers to attend its classes through correspondence. USNR ranked PSU 50th among national universities in 2017. PSU has been designated a university with high research activity by the Carnegie Classification of Institutions of Higher Education.
PSU offers a Bachelor of Science in Security and Risk Analysis. Its goal is to prepare students to secure and guard organizational information, people, and more through risk management principles. Students will build skills in risk analysis, threat identification, risk control strategies, decision making, emergency response, and intelligence analysis. The program comes in two concentrations, Intelligence Analysis & Modeling (IAM) and Information & Cyber Security ICS. The former focuses on intelligence collection, analysis, and decision-making, while the latter focuses on providing students competence in using technologies that impact "network security, cyber threat defense, information warfare, and critical infrastructure protection." In 2016-17, in-state tuition was $17,900, and out-of-state tuition was $32,382. 65% of PSU students received financial aid. It has received the NSA CAE IA/CD designation.
11) Dakota State University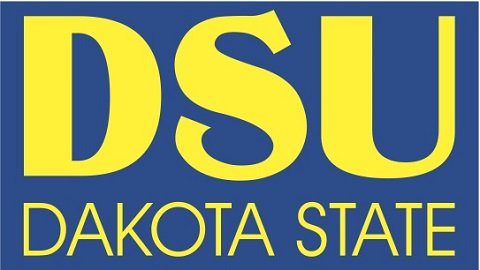 DSU is a public university that focuses on high-quality technological programming. It was founded in 1881, in Madison, South Dakota. Dakota confers degrees in computer and information science, business, education, natural sciences, liberal arts at the graduate and undergraduate levels. Currently, DSU serves over 3,100 students, and a 17:1 student-to-faculty ratio. DSU was ranked 32nd among top public schools in the 2017 U.S. News & World Report's midwest rankings. Its Network and Security Administration programming has received the NSA CAE IA/CD designation. It also offers similar programs at the associate, master and doctorate levels.
DSU's BS in Network and Security Administration addresses networking, business management, cyber security, virtualization and forensics. Students will be welcomed into a learning environment that pairs technical education and business management skills. DSU's professors have strong partnerships with industry-leaders, and students often receive coveted internships. Graduates are prepared to work as Penetration Testers, Network System Engineers and System Administrators. This program also combines virtual and physical labs. It was given the NSA CAE IA/CD designation. In 2016-17 in-state students paid $8,927, and out-of-state students paid $11,843. 93% of students received financial aid. A unique part of DSU's program is its physical and virtual labs. Through this program students will be able to try network set-ups and exploits, use hardware like routers, switches, firewalls, and VoIP phones, or practice defensive hacking and network forensics in a safe space.
12) Kennesaw State University

KSU, located in Kennesaw, Georgia is a public, co-ed university known for its research. It was founded in 1963. Over 35,000 students are currently attending the school, and a 20:1 student-to-faculty ratio. It's a member of the University System of Georgia, and offers programs in business, education, engineering, nursing, physical sciences, criminal justice and sports management. KSU is the third largest university in Georgia, and top 50 in the country. Many of its students grew up in Georgia, although 9% come from 136 countries worldwide. In 2008, U.S. News polled top college officials on which schools had made the most promising and innovative changes in academics, faculty, students, campus or facilities. Kennesaw State was among 70 colleges that received the most nominations. In 2014 U.S. News & World Report ranked KSU as 31st in the South Region among all public universities.
KSU's Bachelor of Science in Information Technology (BSIT) has received the NSA CAE IA/CD designation. It offers a concentration in Information Security and Assurance (ISA). Its also received a Computing Accreditation Commission from ABET. In 2016-17, in-state tuition for KSU was $6,060, and out-of-state was $16,636, and 90% of its students received financial aid. This program will help graduates achieve success in IT planning, development, implementation, and operation. Students will gain a deep understanding of the infrastructure necessary to keep processes running that maintain and develop cybersecurity organizational objectives. Other concentrations offered include Enterprise Systems, Health Information Technology, and Mobile and Web Development.
13) Pace University-New York

Pace is a private school founded in New York in 1906. It has a campus in Manhattan, and two in Westchester County. It also runs a women's justice center in Yonkers, a city public school (Pace University High School), and two business incubators. It began as a business school, and now confers undergraduate and graduate degrees in Health Professions, Arts and Sciences, Business, Education, Computer Science and Information Systems, Fine Arts, and more. Over 13,200 students attend Pace, and it has a 15:1 student-to-faculty ratio. Former alumni include Globacom CEO Mike Adenoma, inventor and entrepreneur Joy Mangano, and former president and CEO of Verizon Ivan G. Seidenberg, among many others. It has received the NSA CAE IA/CD designation.
Pace offers a BS in Professional Technology Studies. It comes in two concentrations: Computer Forensics or Business Technology Leadership. The former prepares students for jobs in law enforcement, government, or private companies. Students will gain a strong foundation in information technology, criminal justice and cyber crime, and build expertise in technical forensic computing investigation. In the latter concentration, students will build management skills to work in a business IT department. Computer Forensic courses include Mobile Device Forensics, Terrorism and Society, Global Networking Technology, and much more. Depending on students' college experience, they can often complete this program in "two and one-third years by taking 2 courses per semester." Students are also able to take a course per term, or take semesters off with the goal of returning to finish. In 2016-17, tuition was $42,772, and 94% of students received financial aid.
14) Saint Louis University-Main Campus

SLU is a private, Catholic research university with campuses in St. Louis and Madrid. It was founded in 1818, and is the second-oldest Jesuit university in the country, and one of 28 institutions of the Association of Jesuit Colleges and Universities. There are currently nearly 16,600 students attending its Main Campus, which has an extremely low 9:1 student-to-faculty ratio. It offers approximately 100 undergraduate programs and 80 post-baccalaureate programs, and 25 completely online programs. USNR ranked it 96th on its 2017 National University list. From 1985 to 1992 the Chairman of its Board of Trustees was the younger brother of former President George H.W. Bush, William H. T. Bush, who also taught classes there.
SLU offers a B.S. in Computer Information Systems in three concentrations: Health Care Information Systems, Data Analytics, and Information Security and Assurance. The Information Security and Assurance focus prepares students to work as analysts, web developers, computer network architects or information assurance engineers. Core courses include Enterprise Architecture, Fundamentals of Computer Forensics, Information Assurance and Security, and Enterprise Application Development. The Data Analytics concentration has core courses in Analytics and Modeling, Cyber Security and Governance of Data, Enterprise Application Development and Data Mining. In 2016-17, tuition was $40,726, and 97% of students received financial aid.
15) Colorado Technical University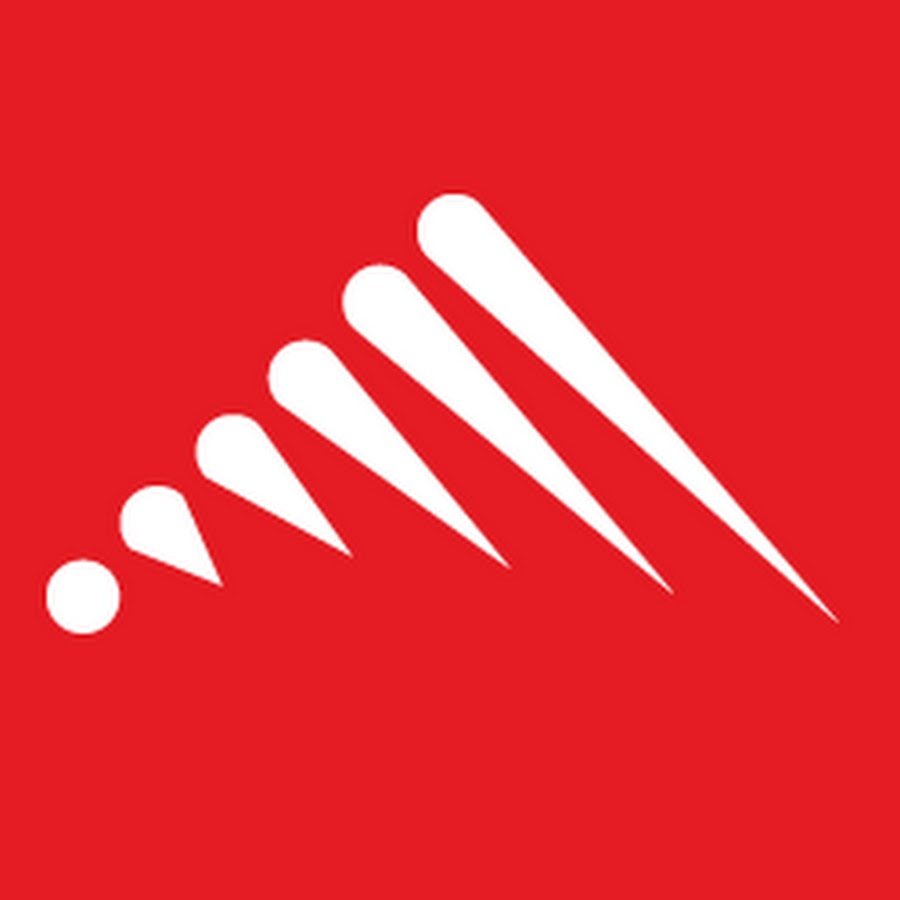 CTU is a for-profit, primarily online university that was founded in 1965. Almost 92% of its over 25,500 students attend CTU online, and it has a 28:1 student to faculty ratio. It conveys degrees through colleges of Business & Management, Engineering & Computer Science, Health Sciences, Information Systems & Technology, Security Studies and Project Management. The school is mostly funded by the Department of Defense and GI Bill, which could lead graduates to careers in the national defense industry. In 2015, CTU was ranked 58th on the U.S. News & World Report list of Best Online Programs. CTU has been consistently recognized for its online bachelor's degree programs. It placed 18th for master's degrees in computer information technology and 22nd for master's degrees for criminal justice in that year as well.
CTU offers a Bachelor of Science in Criminal Justice – Cybercrime and Security. It has received the NSA CAE IA/CD designation. This program gives students a strong understanding of cybercrime, allowing graduates to identify and fend off attacks, spying and other cyber security issues. Hacking, spam, worms, malwares and computer viruses are all addressed. Courses include Criminal Law, Social Psychology, Victimology, Cybercrime, and includes an internship or capstone project. Computer security, security risk management, programming logic, critical infrastructures, fundamentals of networking and much more are addressed. It has a 54% first-year retention rate. In 2016-17 tuition cost $10,540 regardless of location, and 80% of students at CTU received financial aid.
16) American Public University System

The American Public University System is an online, for-profit institution made up of the American Military University and American Public University, and is owned by American Public University Inc. All of its programs are offered via distance education. It was established in 1991, and operates from Charles Town, West Virginia. It has an open enrollment policy. Over half of its 2016 student body in reported they were actively serving in the military. Many of them also receive financial aid or use their GI bill to pay for APUS degree programs. More than 48,600 students attend APUS, which confers associate, bachelor's, master's degrees, dual degrees, certificate programs and assorted other learning tracks through schools of Security and Global Studies, Health Sciences, Science, Technology Engineering and Math, Education, Business, and Arts and Humanities. It has a 19:1 student to faculty ratio. APUS has made The Military Times' "Best for Vets College" list since 2015.
APUS offers a B.S. in Cybersecurity. It requires 122 credits, and accepts up to 91 applicable credits. Its program focuses on giving students the theoretical knowledge and practical skills to analyze, plan, design, and create formidable cybersecurity defenses for public and private organizations. Students will build research, writing, math, and analytical skills, while delving deep into cybercrime. Students can choose a general concentration, or Wireless and Mobile Security. Sample courses include Biometrics, Law Enforcement Intelligence Applications, Ethics in Information Technology, Statistics, and much more. In 2016-17, tuition at APUS was $6,880 for all students. 100% of APUS students received some sort of financial aid.
17) Southern Illinois University Carbondale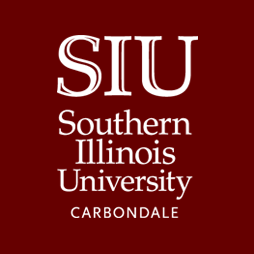 SIU Carbondale is a public research university based out of Carbondale, Illinois. It was founded in 1869, and is the main campus of the Southern Illinois University system. It conveys 192 undergraduate, 80 master's, 32 doctoral programs and professional degrees in law and medicine to students from all 50 states and 100 countries worldwide. It also has sister universities around the world, including in Brazil, Australia, Cuba, France, Germany, Greece, India, Iraq, Mexico, Spain, among many others. Almost 16,000 students attend SIU Carbondale, which has a 15:1 student-to-faculty ratio.
SIU offers a B.S. in Information Technologies completely online. It has earned the NSA CAE IA/CD designation. It comes in a variety of concentrations, including Cybersecurity Specialization, Network & System Administration Track, The Internet of Things (IoT) Track, Web & Mobile App Development Specialization, IT/IS Management Track, Data Management Track, and Applied Data Analytics. The Network & System Administration and Cybersecurity focuses have classes in Wireless Comm & Security, Information Assurance, Info Storage Management, Enterprise Network Management, and more. In 2016-17, in-state tuition was $13,481, and out-of-state tuition was $27,130. 95% of students received financial aid.
18) Wilmington University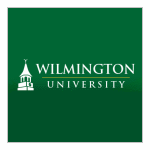 Wilmington is a private, non-profit doctoral research university founded in 1968. It operates from New Castle, Delaware, through six satellite campuses in Delaware, several partnered locations in New Jersey, and a partnered location in northeastern Maryland, and through its considerable online department. Over 15,300 students attend Wilmington, which has a 13:1 student-to-faculty ratio. It offers almost 100 degree and certificate programs. Its online programming has been ranked 161st nationally by USNR, and a comprehensive study of online degree programs in 2015 said Wilmington was 10th in the nation. Currently, 35% of its students receive their degrees distance in business, education, technology, among other fields exclusively through Wilmington's distance education deliver program.
Wilmington's Computer and Network Security BS Completion Program was granted the NSA CAE IA/CD endorsement in 2011. In 2016-17, tuition was $10,670 for all students, and 72% of Wilmington students received financial aid. Students in this program will prepare to work with and in encryption technology, threat assessment, analyzing and preventing cyber attacks including viruses, spyware/adware/malware for private businesses, the government, military and public organizations. Wilmington is proud of the experience of its faculty in this field, and the learning environment it's cultivated for this program. It also offers related certificates in Digital Evidence Discovery and Digital Evidence Investigation. This program prepares students to work as Risk/Vulnerability Analysts, Network Forensic Examiners, Ethical Hackers, among many other positions.
19) Maryville University
Maryville is a private, coed university in Town and Country, a suburb of St. Louis, Missouri. It was founded in 1872. It was first founded by the Religious of the Sacred Heart in south St. Louis as a school for underprivileged youth and women. Today Maryville serves over 6,800 students, and offers a 13:1 student-to-faculty ratio. It offers students in 50 states and 47 countries more than 90 degrees at the undergraduate, master's and doctoral levels through schools of Nursing, Adult and Online Education, Business, Health Professions, Education and Arts and Sciences. Some of Maryville's recent accolades include being named an "Apple Distinguished School" for 2016–2018, placing in the Top 15% in the nation for "Economic Value" by Educate to Career, a "Best College Values 2017" by Kiplinger's, and being ranked by as a Forbes "Top College." It was also ranked a "Best National University" and "Best College for Veterans" by USNR.
Maryville offers a B.S. in Cyber Security that can be completed in 2.5 years if students have met general education requirements. Students don't need to have any cyber security experience to enter this program. In order to train students, the school offers its Maryville Virtual Lab. This program is conferred through Maryville's school of Business, so students can better market their skills and understand how they impact organizations financially. Students will study cryptography, cloud security, incident and mobile device handling. It also comes in three concentrations, including Cybersecurity (Offense), for students who want to fight against cyber attacks through ethical hacking and more, Cybersecurity (Defense), for students who want to thwart attacks through Cloud Security, or investigate them after the fact through Digital Forensics, and a general track as well for a more balanced curriculum. In 2016-17 tuition was $27,958, and 99% of students received financial aid.
20) Regent University

Regent is a private interdenominational Christian research university that operates from Virginia Beach, Virginia. It was founded in 1977. It offers associate, bachelor's, master's, and doctoral degrees in over 70 different programs through eight different schools. Over 8,300 students attend Regent, which offers a 41:1 student-to-faculty ratio. It's Chancellor is noted media mogul and conservative Christian spokesman Pat Robertson, but the students of Regent call him P-Rob. In 2015, high school counselors ranked Regent 184th nationally. Also in 2015, USNR found Regent had the 10th best faculty in the nation, and the 2nd most conservative students.
Regent offers a B.S. in Cybersecurity that can be taken entirely online. Its aim is to allow graduates to begin or continue careers in technology and network security working for government, military, manufacturing, service, education and other sectors of the economy. Students will learn to defend computer networks from worms, viruses, malware and more. An ethical, inventive approach to Cybersecurity is heavily promoted at Regent. This program is taught from a biblical worldview. It requires general education credits in Christian text and teachings, and 120 credit hours overall. In 2016-17, Regent tuition cost $16,348, and 99% of students received financial aid.