Skip to >> What can I do with an Associates in Cyber Security?
As our world increasingly relies on digital networks, storage and infrastructure, the pace of our dependence far outmatches the ability to protect digital information. The demand for cyber security professionals that can work to protect these networks is rising drastically, and will likely continue to do so. Massive areas of the economy including health, education, business, transportation and manufacturing rely on cyber security professionals to keep their organizations running. Overall, the outlook for IT employment is stellar, with the field expected to grow every year at least through 2022. But how do people enter this field without experience? Look no further. A great place to start are these associate programs in cyber security, all of which can be taken entirely online. Successful graduates of these programs can expect to work in positions like Security Analyst, Computer Security Specialist, Security Specialist, Information Security Administrator and much more.
The schools on this list were chosen based on several metrics, each weighed by 33%. They include academic quality, measured 50% by offering an essential National Security Agency (NSA) and Department of Homeland Security (DHS) accreditation that helps ensure employment after graduation and 50% on the student faculty rate. Another third of each school's ranking is weighed based on affordability and return of investment, which is itself divided into in-state tuition per semester rank (33%), out-of-state tuition per semester rank (33%) and percentage of students receiving financial aid (33%). The final third is student satisfaction, which is decided based on graduation rate (50%) and first year retention rate (50%). The NSA/DHS certification is a National Centers of Academic Excellence in Information Assurance/Cyber Defense CAE IA/CD, and schools that have earned it must meet a number of general and academic criteria including (but not limited to), demonstrating outreach, collaboration, research and multidisciplinary scientific education in information assurance and cyber defense. These schools have been certified to teach students about data analysis, basic scripting/programming, cyber defense, cyber threats, fundamental security design, information assurance fundamentals, cryptography, IT systems, networking, issues of policy, legal, ethics and compliance, and system administration.
Southeast Community College

This community college system is based in the southeast of Nebraska. It was founded in 1941 as Fairborn Junior College, then closed during World War II, only to reopen in 1946. Its campuses are in Lincoln, Beatrice and Milford, and has 20 off-campus sites in 15 counties. Approximately 9,200 students attend the school. SCC also offers online programs in over 300 courses every term. Its student to faculty ration is 13:1. It has extremely comparable in-state ($3,214) and out-of-state tuition ($3,929) rates. 84% of its students receive financial aid. It was ranked second by the affordability and return on investment ranks.
SCC offers an AAS in Computer Information Technology, with career/educational paths in either Applications Development and Networking Security and Support. The former trains students to design and code software for mobile, PC, web, minicomputer or mainframe. Students in this focus will choose between the Integrated Platforms option, training students in software development, or the The PC & Web Platforms, which focuses more on computer languages and app/website development. Then there's the Networking Security and Support umbrella which will give students practical training in the creation, maintenance, support, supervision and protection of hardware, software, operating systems and networks. This focus encompasses three options including the Network Management option (setting up, running and managing networks through data communications, TCP/IP, Cisco networking, Windows Servers, Linux Server administration and virtual machine management). Another option is Network Security, which educates students on cyber security tools/practices to best protect computers from cyber threats. Security operations and ethics, Cisco security and computer forensics are all covered. The final option for Networking Security and Support is Computer Support, which gives students training for technical support and help desk roles.
NSA/CAE Accredited: No
Student Faculty Ratio: 13 to 1
In-State Tuition: 3214
Out-of-State Tuition: 3929
Percentage of Students Receiving Financial Aid: 84%
2)University of Maine at Fort Kent

This public liberal arts university is in Fort Kent, Maine, near the Canada/American border between Quebec and New Brunswick. It offers programming aimed at both English and French speakers. UMFK was founded in 1878 as a teachers' school aimed at Americanizing French settlers in the area. Attending students can choose from degrees in General Studies, Forest Technology and Information Security (associate degrees) and Arts, Science, Science in Environmental Studies, Nursing, and Arts and Sciences at the baccalaureate level. Approximately 1,500 students attend UMFK. It also conveys the NSA CAE IA/CD designation to graduating students.
UMFK is the only school in Maine to offer an Associate of Science in Information Security that meets this certification's requirements. Students take courses like Intro to Computer Science, Information Security, and Networking, then build on those in more advanced classes in Cyber Defense, Cryptography, Operating Systems Security and much more. It also offers a bachelors program in the same discipline. UMFK has a 15:1 student to faculty ratio. It was ranked first in academic quality of the schools on this list. Its in-state tuition and out-of-state tuition are $7,575 and $11,205 respectively. 92% of its students receive financial aid.
3) Dakota State University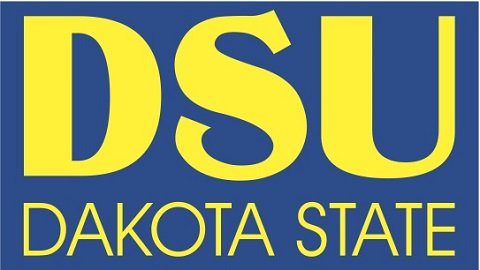 This public universities' main focus is technology, and chose "Technically, we're better" as their slogan. It was founded in 1881. Its main programs are in computer and information science. It also conveys business, education, natural sciences, liberal arts degrees at the graduate and undergraduate levels. Over 3,100 students attend DSU. DSU's online wing is extremely well respected, ranking 4th among online schools in the United States on Guide to Online Schools' 2013 rankings. It also tied at #32 among top public schools in the 2017 U.S. News & World Report's midwest rankings. Graduating students from its Associate of Science in Network and Security Administration receive the NSA CAE IA/CD designation. It also offers corresponding programs at the bachelor, master and doctorate levels.
Its associate program in Network and Security Administration focuses on giving students who want to begin their careers an affordable, streamlined jumping off point. It's meant to help students onto its higher level programming in the same discipline, and focuses on the basics of security, systems and networking fundamentals. It offers small classes and worldly, experienced professionals at the head of the class, and a unique mesh of virtual and physical labs. This program offers an 18:1 student to faculty ratio, and the coveted NSA CAE IA/CD designation. In state students will pay $8,927, and out-of-state tuition is $11,843. 95% of students receive financial aid, the second highest on this list. It also has the second highest first-year retention rate of any program on this list at 74%.
4) Bismarck State College

Over 4,000 students attend Bismarck, which is located in Bismarck, North Dakota. It was founded in 1939, and is a comprehensive community college offering far more than the average community college programming, with two and four-year degree plans in myriad fields. BSC gives students the first two years towards bachelor's degree in most fields. Overall the school offers 20+ bachelor's degrees, several four year undergrad programs designed to build towards other university system institutions. BSU has approximately 35 technical programs, and more than 150 courses are offered entirely online. Unlike most schools, BSC offers programs in energy, including power and process plant technology, nuclear power technology, electric power technology, renewable energy, and most pertinently, programs ranging from network/system administration to web design.
Bismarck's Associate in Applied Science in Cybersecurity & Computer Networks combines system administration principals and a basis in cybersecurity concepts. Students will learn the best practices of implementation, administration, and securing both operational systems and computer networks. The skills students learn are extremely marketable and desired, and graduates will be able to install operating systems, configure networks, manage servers, and complete system administration tasks while staying consistent with fundamental security practices. The student to faculty ratio at Bismarck is 14:1. In-state and out-of-state tuition is $3,659 and $8,528 respectively. 81% of students receive financial aid. Classes address computer hardware, Windows, Linux, networking and security, as well as databases, web design, and basic programming/scripting. Some students will also be able to enter internships for credit. It's possible to complete the program in 2-3 years. Students will also learn skills necessary to take supplementary certification exams in A+, Linux+, Network+, Security+, CCENT, CCNA, MCSA, and MCSE.
5) Western Nebraska Community College

WNCC was founded in Scottsbluff, Nebraska in 1926 as a continuation of the University of Nebraska. It broke off from that system in 1932, becoming a public, two-year institution. It also has campuses in Sidney, Nebraska, and Alliance, Nebraska, and a thriving online system. The school has a strong dedication to training its students to enter the workforce, or retraining those who need new skills to compete in the evolving economy. This dedication culminated in the establishment of WNCC's Center for Business and Individual Training (CBIT). The CBIT, which became the John N. Harms Advanced Technology Center of Nebraska (HATC). Programming through this center is aimed at building high-impact skills and training students to help them find employment ASAP. One of its main educational focuses is in computer-based training.
WNCC boasts a 14:1 student to faculty ratio. It's extremely affordable, with an in-state tuition of $2,700 and an out-of-state tuition of $2,928. 93% of its students receive financial aid. Over half its students (52%) stick with the program after the first year. Its Associate of Science in CyberSecurity program gives students the building blocks they need to begin an educational/working path in security through network communication, servers, operating systems, security concepts, and programming. It features practical labs, small class sizes, and experienced, certified instructors that have and are prepared to offer real world education. Students can earn industry-desired certifications in CompTIA A+, Network+, Security+, Linux+, and Microsoft Office Specialist. Practice tests and certification exams for these are available free to qualified students.
6) National College

National College is a private, for-profit college operating in multiple states in the southeastern and east-central United States. It was founded in 1886 in Roanoke, Virginia. It now has campuses in Virginia, Kentucky, Tennessee, Ohio, Indiana and West Virginia, but the program we're looking at operates out of Nashville, Tennessee. Around 10,000 students attend its 30 campuses, in programs ranging from vocational certificates to the Master of Business Administration degree. National offers students programs in accounting, medical transcription, coding and assisting, pharmacy, paralegal, a variety of computer disciplines, hospitality and tourism, broadcasting technology, and emergency medicine technology. The vast majority of the school's students receive student aid. National's calling card is helping students enter the workplace, and most of its faculty are practicing professionals in their respective disciplines. The school makes sure to offer working adults schedules that allow them to work and further their education.
National offers the second best student to faculty ratio at 9:1. Its in and out of state tuition is identical, at $11,466. 90% of its students receive financial aid, and 58% of its students continue after their first year. Its Cybersecurity Associate's Degree gives students comprehensive training in computer networks with courses in security defense tactics, strategy, in wired and wireless networks. Students will learn skills in practical and dynamic network defense, recognition and analysis of suspicious network traffic patterns, and how to perform security and vulnerability assessments. It's been tailored to let students begin or advance careers in cyber security, and will prepare students to take exams for industry-demanded Microsoft, CompTIA and EC Council certifications.
7) California Institute of Arts & Technology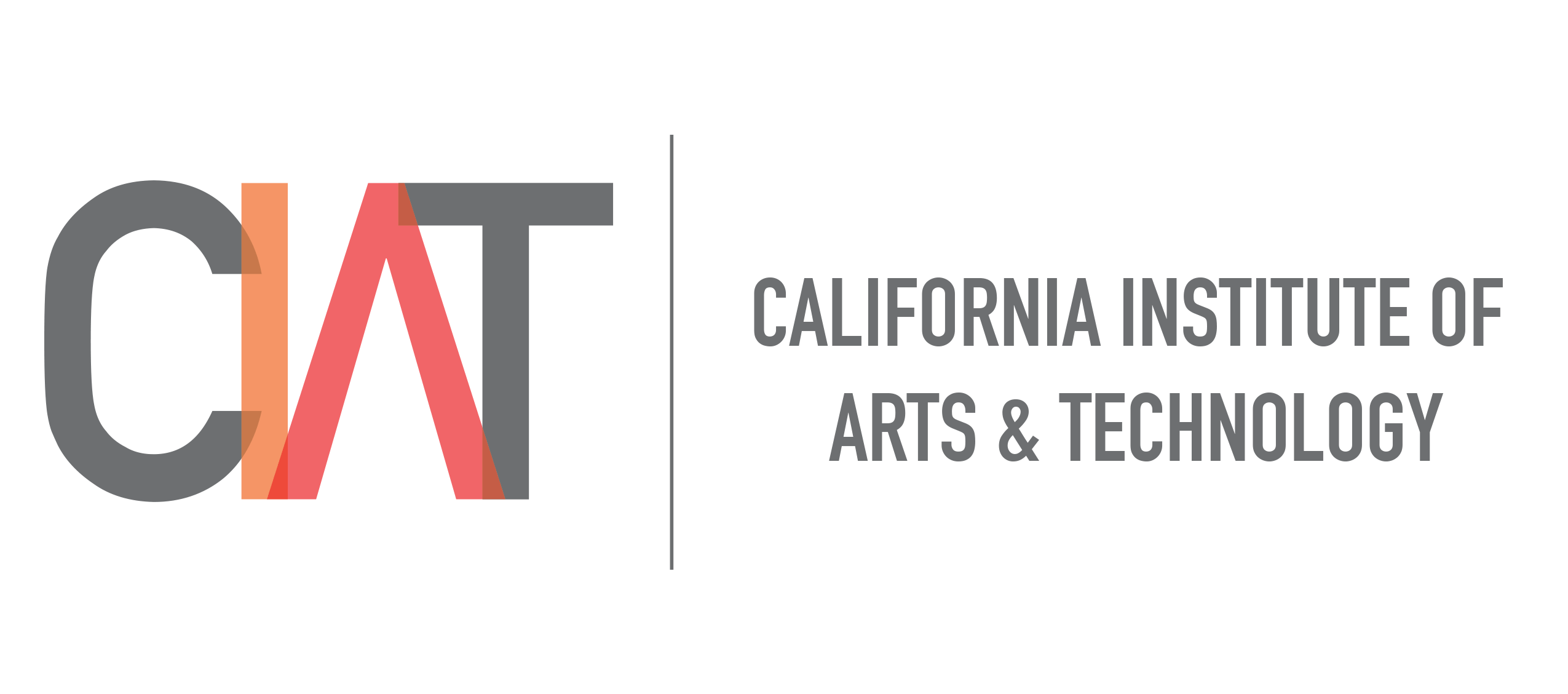 This private, for-profit university has been certified as a Microsoft IT Academy, Cisco Networking Academy, CompTIA Authorized Academy, ETA Approved School, and VMware Academy. Its Associate of Applied Science in Computer Information Systems – Cyber Security program has the best student to faculty ratio at 7:1. In state and out of state tuition are the same, at $45,646. 76% of its students receive financial aid, and it has the highest first-year retention rate at 87%, and highest graduation rate on the list at 56%. Students may be required to take an exam to show they can perform strongly in an entirely online learning environment.
CIAT classes in cyber security include Certified Ethical Hacker, Advanced Network Security, Implementing Cisco IOS Network Security,Advanced Security Practitioner and Installation and Configuration of Linux, Parts 1&2. It was ranked first in student satisfaction among the programs on this list. The program offers students a new laptop to be used specifically in the program. CIAT promises their program will give students hands-on skills and industry certification. They are also known for giving military students full benefits, or as they put it, "the complete package."
8) Minnesota State College-Southeast Technical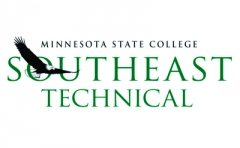 Minnesota State College Southeast is a technical and community college that offers programming through campuses in Red Wing and Winona, Minnesota, as well as entirely online. It's part of the Minnesota State colleges and universities system. Interestingly, the Red Wing campus is nationally respected for string instrument and brass instrument repair programs. The program is so good, the United States Marine Corps and US Navy send their band instrument repair techs to attend it. The Winona campus was founded in 1949, and the two merged in 1992. In 2016, the school became a community and technical college, conveying associate of arts degrees and technical programs.
MSC Southeast's Associate of Applied Science in Cyber and Information Security blends networking, cyber security, forensics, and criminal justice to get students ready to enter the workforce in highly demanded positions. Students will become well versed in applicable components of the criminal justice system. They will learn to gather and preserve evidence, build interpersonal communication skills, write effectively, present information in court and work with criminal justice agencies. Its student to faculty ratio is 18:1. It has the same in and out-of-state tuition, at $5,59 86% of its students received financial aid, and 60% of its students come back after the first year.
9) Cuyamaca College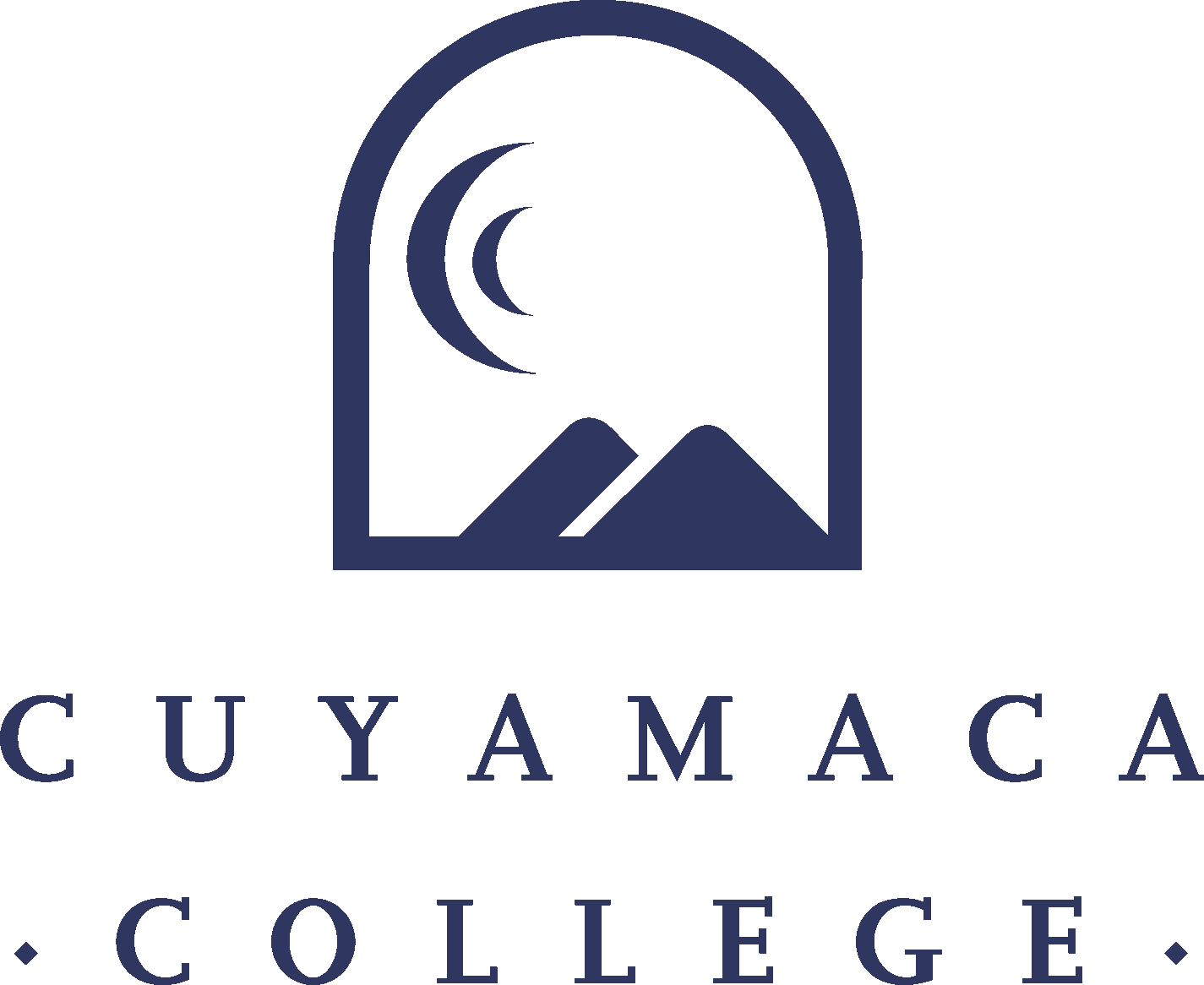 Cuyamaca is a public, community college founded in 1978. Approximately 9,000 students attend the school, and have access to 81 associate's degree programs and 66 training certification programs. Students often matriculate to University of California, San Diego or San Diego State University from Cuyamaca to complete their bachelor's degrees. Cuyamaca has a 27:1 student to faculty ratio. In-state tuition is $1,388, the lowest on the list, and out-of-state tuition is $6,896. On top of these affordable rates, 79% of Cuyamaca students receive financial aid. 71% of its students return after the first year, the their highest first-year retention rate on this list.
Cuyamaca offers an AS Degree in Networking, Security & System Admin. Students will learn to become responsible for upholding computer hardware and software that make up a computer network. They'll gain skills in deployment, configuration, maintenance and supervision of active network equipment. Students can become network specialists, network analysts, and concentrate on network design and security. Students can be prepared to earn certifications including Cisco CCNA, Cisco CCNP, Microsoft Certified Technician (MCT), Microsoft Certified IT Professional (MCITP), CompTIA's Network+, Security+, Linux+, Certified Wireless Network Administrator (CWNA), Linux Professional, Institute Certification (LPIC) and Certified Ethical Hacker (CEH).
10) Oklahoma State University Institute of Technology-Okmulgee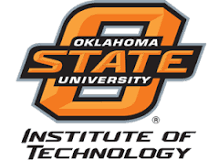 This public, state-supported school is part of the Oklahoma State University System and is located in Okmulgee, Oklahoma. It offers students 31 programs that lead to Associate in Applied Science degrees, and three programs leading towards Bachelor of Technology degrees. Approximately 3,00 students attend OSUIT. The school has powerful corporate sponsors including Ford, Toyota, Rolex, Caterpillar and more. It offers students a 15:1 student to faculty ratio. Its in-state tuition is $5,100, in comparison to $10,710 for out-of-state tuition.
OSUIT offers students access to Associate in Science (AS), Associate in Applied Science (AAS) (and a Bachelor of Technology if they desire) in IT. Students will be prepared to enter a large spectrum of career paths, continue their education to gain even more in-demand credentials, and complete one or more professional certifications. Students can choose between three focuses if they continue on at OSUIT to achieve their bachelor degree. The most pertinent option is the Cybersecurity and Digital Forensics option. In this focus area, students will build upon their associate level courses to protect computers, computer systems and networks from external threats like hackers, viruses and worms. They'll also learn to investigate cyber activities. Other focus areas include Network Infrastructure and Software Development.