The Most Affordable Online Master's in Cyber Security Degrees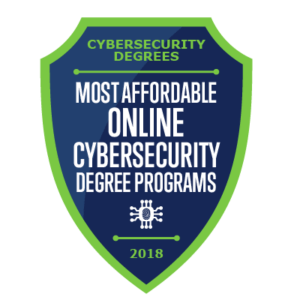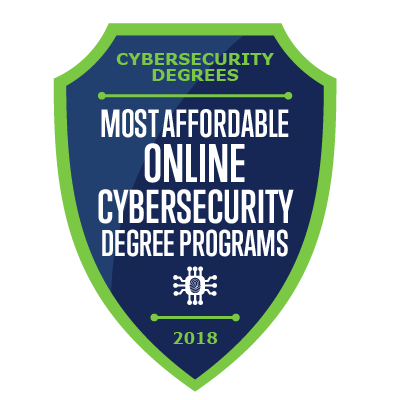 Cybersecurity is a booming field. Between 2010 and 2014, there was a 91% growth in cyber security job postings. That's over triple the percentage of total new IT jobs over the same period. Working in cyber security pays well (anywhere between $70,000-$380,000 annually depending on your position). But getting your education can cost a lot, and that investment might be prohibitive for some before earning a degree that can change their careers, and ability to earn money. With that in mind, we've collected some of the most affordable schools to earn your cyber security master's degree in this list.
1) University of the Cumberlands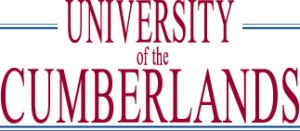 University of the Cumberlands is a private school located in Willamsburg, Kentucky. It's part of the Kentucky Baptist Convention, the Kentucky affiliate of the Southern Baptist Convention. The school was founded in 1889. It's programming is conveyed through four colleges: Cumberland College (the university's undergraduate school), the Hutton School of Business/Management, the Hutton Center for Leadership Studies, and the Graduate/Professional Education program. The school was accredited by the Commission of Colleges of the Southern Association of Colleges and Schools to award baccalaureate, master's, and doctoral degrees. Its undergraduate program includes 45 majors, and recently started offering majors in Journalism and Public Relations, Criminal Justice, and Spanish. Its graduate programming includes master's degrees in Information Security systems(ISS), Education (MAEd), Psychology (MAPC), Business Administration (MBA), Physician Assistant Studies (MSPA), and Christian Studies (MACS), and an Educational Specialist program. It also offers Doctoral programs in Clinical Psychology (Ph.D.), Education (Ed.D.), Counseling (Ph.D.), and Leadership (Ph.D.).
Cumberlands charges students $315 per credit hour in tuition no matter where they are located, the second most affordable tuition on this list. 100% of their students receive financial aid. Cumberlands offers a master of science in Information Systems Security. It's intended for working professionals in the field who have earned a bachelor degree. This program has earned the NSA CAE IA/CD designation. Its program is aimed at preparing students to protect, defend against and investigate cyber attacks. A major focus is compliance with applicable federal regulations on information security.
2) American Public University System

The American Public University System is an online, for-profit institution made up by the American Military University and American Public University, owned by American Public University Inc. It was founded in 1991, and based out of Charles Town, West Virginia. Over half its student body in 2016 said they were still currently on active duty. That's not a requirement for attending APUS, but it has been repeatedly commended for its support in education military service members. Over 98,000 students attend the school. APUS offers associate, bachelor's and master's degrees, in addition to dual degrees, certificate programs and learning tracks. It has a 20:1 student to faculty ratio.
AMU offers a master of science in Cybersecurity Studies that focuses on prevention and response to cyber attacks. Students will gain a foundation of knowledge about the technical and practical aspects of cybersecurity, and then will focus on policy, and infrastructure of organizations that are vulnerable to attacks. This program requires 36 credits, and can be completed in 2 years of full time attendance. It allows up to 15 applicable transfer credits. Tuition is $350 per credit hour for all students. 100% of AMU students receive financial aid.
3) Fort Hays State University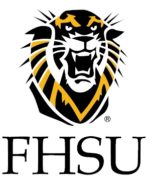 This public university is one of the largest state schools in Kansas. Approximately 11,200 students attend the school, over half of them online. It was founded in 1902, on the grounds of a recently closed frontier military outpost. It began as an agricultural school, then transitioned into traditional scholastics. FHSU now is made up of four colleges: Business and Entrepreneurship, Arts Humanities and Social Sciences, Education and Technology, and Health and Life Sciences. These colleges offer 30 departments, 60 undergraduate majors and 19 graduate programs. Students at FHSU are offered extreme flexibility in building their educational path from a certificate or Associates degree to a Bachelor's or Master's in a variety of programs. FHSU offers almost 30 degrees entirely online. Its online programs in counseling, human resources, IT and computer science, and nursing have been ranked top 5 in affordability in the US by OnlineU.Org. Its online students come from more than 27 countries.
FHSU offers a Cyber Security master's. It encompasses 30 credits. The core of the curriculum is Research Methods in Informatics, Proseminar in Informatics and Foundations of Information Systems Security, all of which require 3 credit hours. The major courses are OS Security, Information Systems Forensics, Network Defense and Penetration Testing at 3 credit hours apiece. Students may be required to take Cognate classes if they haven't earned an equivalent. These courses are Advanced Routing, Advanced Switching, or Web Security and Fundamentals of Network Security (3 credit hours for all). The program culminates in a Capstone in Informatics. This program costs $280 per credit hour for all students, making it the most affordable school on this list. In addition, 97% of FHSU students receive financial aid.
4) Southern Arkansas University Main Campus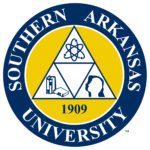 This public university was founded in 1909. SAU offers 70 different undergraduate options through four colleges (Business, Education, Liberal and Performing Arts and Science and Engineering). It also offers 19 graduate programs. Its unique, diverse programming includes Game and Animation Design with either computer science or arts and design concentrations. It also has an engineering program that's considered exceptional. Almost 4,100 students attend SAU. In-state tuition for SAU is $332 per credit hour, and $467 per credit hour for out-of-state students. 98% of its students receive financial aid, and 93% take some graduate classes online.
SAU's Master of Science in Computer and Information Science comes with a Cyber Security and Privacy Option. It can be taken entirely online, on campus, or a hybrid of both. The program offers a balance of theory and practice, and is constantly updated to reflect industrial/technological changes. Students in the MCIS program can choose focuses in Information Technology, Data Science and of course Cyber Security & Privacy. The Cyber Security option tackles security analytics (such as penetration testing and digital forensics), cyber defense and privacy compliance. Students need experience with computer systems and applications for this concentration. Graduates often go on to work in security/privacy architect, forensic specialist, security/privacy compliance analyst, or continue their education towards a PhD.
5) Kentucky State University
KSU is a public university founded in 1886. It's based out of Frankfort, Kentucky. It began as the State Normal School for Colored Persons, and was the second state-supported institution of higher learning in the state. Nearly 1,600 students attend KSU, the vast majority in undergraduate classes. That means intimate, small groups in their graduate programs. Through four colleges (Agriculture, Food Science and Sustainable Systems, Arts and Sciences, Business and Computer Science and Professional Studies) KSU offers four associate degrees, 55 undergraduate degrees and six post-graduate programs. KSU costs $476/semester hour for all students. 100% of its students receive financial aid, and 28% of graduate students take online classes.
KSU's Master of Science in Computer Science Technology Program comes in two options: Information Engineering and Cybersecurity. It can be taken entirely online. This program offers students who haven't completed a Computer Science undergraduate degree a chance to catch up through foundational courses that those who have can skip. Students that haven't completed a comp sci undergrad program will take Computer Science Foundation I (Introduction to Programming), Computer Science Foundation II (Discrete Mathematics) and Computer Science Foundation III (OS Design) to catch up. All students will take Advanced Programming & Data Structures, Advanced Database Management System, Software Engineering, Advanced Computer Architecture and Software and Information Security, regardless of their concentration or previous experience.
6) Jacksonville State University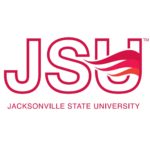 JSU is a public school based out of Jacksonville, Alabama. It was founded in 1883, and offers Bachelor's, Master's, Education Specialist, and Doctorate degrees. Over 8,300 students attend the school. It offers 40 academic programs that have earned specialized programmatic accreditations, including business, education, applied engineering, nursing, social work, drama, art, music, computer science, family and consumer science, and communication. All of its programming comes through colleges of Arts and Sciences, Commerce and Business Administration, Education and Professional Studies, Nursing and Health Services, Graduate Studies and Library Studies. JSU is also known for its international exchange program, and the wide breadth of nations that are represented in its student body.
JSU offers a Master of Science (MS) with a major in computer systems and software design in two concentrations. Both have 15 semester hours of required courses. There's a studio option, in which students will take six semester hours building towards an exposition paper, along with three electives. In the non-studio option, students will take Advanced Computer Networking, three courses related to Information Security and Assurance, and two electives. Electives include Research Methods and System Evaluation, Advanced Web Application Development Using Web Services, Human-Computer Interaction, Computational Intelligence, Business Intelligence and Data Mining, Applied Artificial Intelligence and several more. Tuition is $382 per semester hour regardless of where students take coursework. 93% of students receive financial aid, and 64% of JSU graduate students take some online courses. The program has also been granted the NSA CAE IA/CD designation.
7) Dakota State University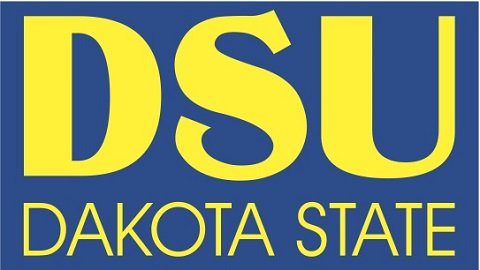 Dakota State University is a public university based out of Madison, South Dakota. It's extremely focused on technology, and its motto is, "Technically, we're better." Its main programs are in computer and information science, but also offers business, education, natural sciences, liberal arts and more in graduate and undergraduate degrees. There are over 3,100 students. It was founded in 1881. Tuition is $388/semester credit for in-state students, and $444 for everyone else. 93% of its students receive financial aid, and 86% of graduate students take some classes online. DSU's online wing is extremely well respected, ranking 4th among online schools in the United States on Guide to Online Schools' 2013 rankings. It also tied at #32 among top public schools in the 2017 U.S. News & World Report's midwest rankings.
DSU's master's program in information assurance and computer security helps students continue to grow in the world of cybersecurity. Students will gain in-depth theoretical and practical knowledge in order to secure and protect information, prevent digital attacks, and develop security strategies for any organization through this program. Topics covered include data privacy, computer forensics, hacking, and intrusion detection. Students will gain advanced skills in leading strategic technical efforts and evaluating all aspects of a network in the position of their choice. Graduates are qualified for jobs in penetration testing, incident response, system administration, cyber security, and many other areas of cybersecurity. DSU is known for its constantly evolving research and equipment. It received the NSA CAE IA/CD designation.
8) Kennesaw State University

KSU, located in Kennesaw, Georgia is a public, co-ed known for its research. Over 35,000 students are enrolled in the school, which is a member of the University System of Georgia, and was founded in 1963. Its programming includes business, education, engineering, nursing, physical sciences, criminal justice and sports management. KSU is the third largest university in Georgia, and top 50 in the nation. Its been accredited by the Southern Association of Colleges and Schools and is overseen by the Georgia Board of Regents. Much of its student body hails from Georgia, but 9% come from 136 countries worldwide. In 2008, U.S. News polled top college officials on which schools had made the most promising and innovative changes in academics, faculty, students, campus or facilities. Kennesaw State was among 70 colleges that received the most nominations. In 2014 U.S. News & World Report ranked KSU as 31st in the South Region among all public universities.
KSU offers a master of science in Information Technology. It's for students who want a career in the "management and performance of information systems planning, development, implementation and operation." Students will choose from a stimulating list of elective courses including Database Administration, Adv Web Concepts & Apps, Information Security Seminar and much, much more. Students can choose to focus on IT Security, Health Information Technology, or Databases and Networking. Tuition is $383 per credit hour for all students. 90% of KSU students receive financial aid.
9) Sullivan University

Sullivan University is a for-profit, private University established in 1962 in Kentucky. It's the first for-profit school to be accredited by the Southern Association of Colleges and Schools. It has around 6,000 students, making it Kentucky's largest private university. When Sullivan began, it began in part as a Business school, and has been offering Business Bachelor programs since 1990, receiving accreditation two years later. Sullivan has a strong online record, and vows to offer the exact same resources to online students as it does those who attend the school physically. The tuition and fees at Sullivan are approximately $19,000 per year.
Sullivan offers a cybersecurity master's that can be earned in as little as 18 months. Students in this program will build strong foundational knowledge in information security assessments, monitoring and auditing of computer implementations and networks. They will learn how to investigate operating systems security, how distributed systems work, and intricacies of database security, security policies and protocols, cryptography, and applications security. Students will prepare to assume positions as cyber policy analysts, chief security officers, cyber-security software engineers, digital forensics experts, information systems security administrators, among other roles. Tuition is $590 per credit hour for all students. 99% of Sullivan students receive financial aid.
10) Liberty University

Liberty is a private, non-profit Christian doctoral research university. It was created in 1971 and has over 120,000 students, over 95,000 of which attend the school online. It was founded by Christian fundamentalist Jerry Falwell, and looks to aid the intellectual and spiritual development of its students. Liberty says the secret to success lies in a solid commitment to biblical truth. According to LU, it's the nation's largest nonprofit online university, and has pioneered distance learning since 1985. Its online programs have over 245 different degrees offered with competitive tuition rates.
Liberty offers a master of science in Cyber Security through its school of Engineering and Computational Science. Students will gain a detailed understanding of digital forensics, applied network security, security engineering and web security through this program. They'll also become well-versed in the analytical framework necessary for prevention, detection, countering, and recovery from cyber attacks and security weaknesses. This program requires 36 credit hours to complete. Liberty allows 50% of those program hours to be transferred in if students have applicable credits. 96% of Liberty students receive financial aid. Tuition is $565 per credit hour for all students.
11) Valparaiso University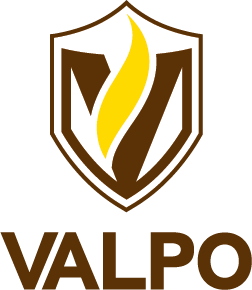 Valparaiso is a private, co-ed, regionally accredited university based out of Valparaiso, Indiana. Just under 4.500 students attend the school, which offers certificates, associate degrees, bachelor degrees, master degrees and doctoral degrees. Valparaiso has a 12:1 student to faculty ratio. It was founded in 1859, and was one of the first and only coed schools in America at that time. In 1871 the Civil War forced the school to close, but it was reborn in 1873. It was also originally a Methodist school, but was purchased by Lutherans in 1925, and is still ran by them today. Since 1990, USNR has placed Valparaiso in the top ten among regional universities in its "America's Best Colleges" rankings. In the 2017 rankings they ranked Valparaiso fourth in the Midwest. USNR also placed Valparaiso first in "Best Value Schools", first in "Best Undergraduate Teaching", and third in "Most Innovative." Washington Monthly ranked Valparaiso fourth in the nation in a 2016 ranking of master's universities, after placing it first overall in that ranking in 2015.
Valparaiso offers an entirely online Master of Science in Cyber Security. Students will build skills in ethical hacking, cryptography, reverse software engineering, cyber forensics, and much, much more. The curriculum offers students a host of interactive, stimulating electives that build on core classwork. This customization allows students to build a program that reflects their career goals. The program offers students access to Valparaiso's "virtualization facility," where students can model, operate and experiment with thousands of security situations and exercises. The program costs $630 per credit hour for all students. 99% of Valparaiso students receive financial aid.
12) Saint Leo University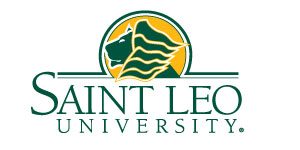 This private, non-profit, Roman Catholic liberal arts university started serving students in 1889. After going through incarnations as a military institution and prep school, it was reestablished in 1959. Its main location is in Saint Leo, Florida, but it has 17 continuing education centers in California, Georgia, Mississippi, South Carolina, Texas, and Virginia. It also has dozens of centers on military bases (Saint Leo began offering distance learning opportunities during the Vietnam war), and a Center for Online Learning. It now has over 16,000 students, many of them distance, online or military learners. U.S. News & World Report has ranked Saint Leo as one of the "Top Universities in the South. In 2017, the Guide to Online Schools ranked it Saint Leo #17th in its top online schools.
Saint Leo's Master of Science in Cybersecurity aims to meet the growing demand for information security professionals. Students will become familiar working with emerging technologies, and build skills in computer and network security, digital forensics, cryptography, web security, biometrics, compliance & legal issues, software security, mobile security, and cloud computing security. Students will also do advanced research into information security and assurance. In the online delivery format of this program, students take two of the four courses offered during the term. This program prepares students for certifications like Security+, CISSP, SSCP, CSSLP, and CISM. This program costs $745 per credit hour for all students. 100% of Saint Leo students receive financial aid.
13) Sam Houston State University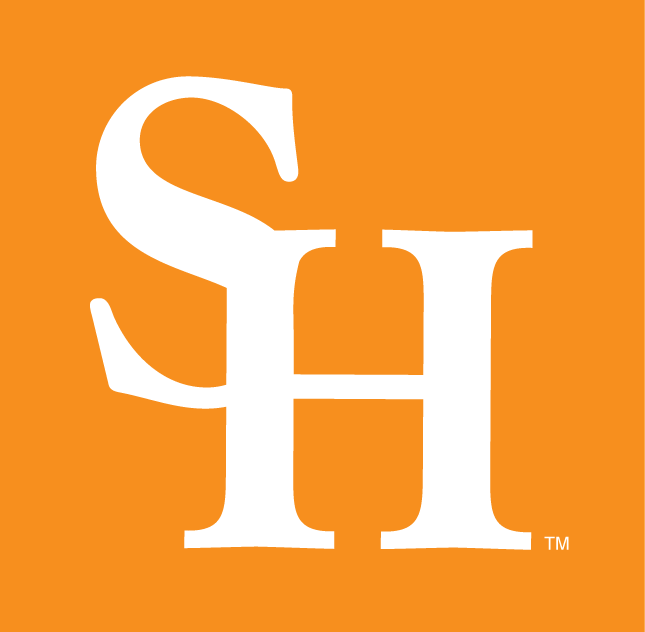 Founded in 1879, SHSU is the third oldest public institution of higher learning in Texas. It's part of the Texas State University system, and has a student body of over 20,000. SHSU offers 80 undergraduate, 54 masters', and 6 doctoral degree programs. SHSU also offers more than 20 online bachelor's and graduate degrees, and its online Bachelors programs were ranked 72 out of 1,200 by U.S. News & World Report. Its motto is, "The measure of a Life is its Service." It's an extremely well respected school, with nationally recognized programs in banking, performing arts, mathematics and criminal justice. Its alumni include over a dozen professional athletes, and former Texas representative Charlie Wilson, who was instrumental in supplying Afghanistan with weapons and training to fight the Soviet Union in the 80's.
SHSU offers an information assurance and security master degree. It can be completed in 30-36 credit hours. Graduates are qualified for lucrative careers in commercial, industrial and governmental information assurance. Students will learn how to protect information resources, effectively increase/complicate network systems security, prevent network damage, perform risk assessment and plan for disaster recovery in the aftermath of a cybersecurity attack/system failure. SHSU's program will help students network among likeminded professionals in Computer Sciences, Management Information Systems, and other quantitative areas. This program is intended for students who have completed an undergraduate Computer Science or Management Information Systems major or minor, or have a baccalaureate degree in a related technical field/appropriate professional experience. This program costs $579 per credit hour for all students. 92% of SHSU students receive financial aid.
14) Bellevue University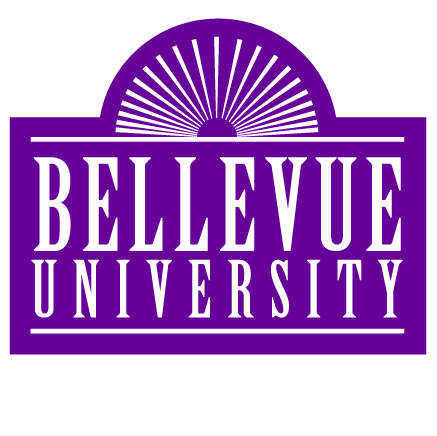 Bellevue is a private, non-profit university that began serving students in 1966. It was founded in Bellevue, Nebraska. Its focus is on adult education and outreach. In 2011, 80% of its students were 25 or older. It had over 9,700 students enrolled as of Fall 2015. Bellevue's online programs have been consistently ranked in the top ten in the nation, according to U.S. News & World Report, and was ranked 7th overall in the nation in Guide to Online Schools' 2013 Online College Rankings. It has a 31:1 student to faculty ratio. 63% of its students remain after the first year. Tuition is $7,365 regardless of location, and 90% of Bellevue students receive financial aid.
The cost is $565 per credit hour for all students. 92% of Bellevue students receive financial aid. This program takes a practical, hands-on approach to information security technologies and risk management techniques, using actual information security events as inspiration. Students will learn to solve organizational problems, protect informational/technological assets and respond to security incidents. This program is intended for entry or mid-level cybersecurity professionals. Experienced professionals may be qualified for an accelerated schedule depending on their certifications and work history. Outcomes for the program include developing, investigating and communicating security policies, detailed knowledge of information technology governance, risk management, and compliance procedures, and create/recommend plans to lower risk and respond to cyber attacks.
15) Capitol Technology University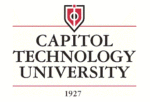 Capitol Technology University is a private, non-profit university located northeast of Washington D.C. It began serving students in 1927. It's an intimate, close-knit school with just over 800 students, and 10.3:1 student to instructional faculty ratio. It offers undergraduate and graduate programming in engineering, computer science, information technology, and business. CTU was designated by Carnegie Classification as a Special Focus Institutions in Engineering. The school's programming is delivered by two colleges, the School of Business and Information Science and the School of Engineering and Computer Science. In 2012, U.S. News & World Report ranked Capitol 15th among top online engineering degree programs for student engagement and 43rd for its graduate engineering program in "Student Services and Technology."
Capitol's master of science in cyber and information security (MSCIS) is a 36-39 credit program that will help students meet the rapidly growing demand for cyber security professionals. Students will pair 24 credits of core curriculum with 12 credits of electives focusing on areas like network security engineering, information assurance management or wireless security. Graduates often work as information systems security officers, information security analysts, administrators and consultants, risk managers and auditors, chief technical officers, chief information officers and much more. NSA and DHS have given the program a NSA CAE IA/CD designation in all six Committee on National Security Systems (CNSS) areas. Tuition is identical no matter where students live, at $600 per credit hour. 95% of students receive financial aid. 100% of its graduating students are taking some online classes.
16) University of Central Florida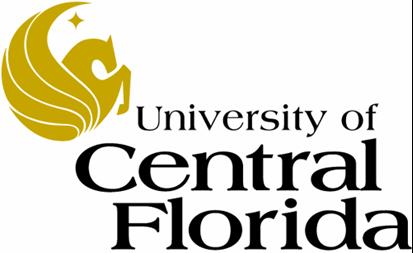 UCF is a public, research university that was founded in 1963. It's based out of Orlando, Florida. It offers associate, bachelor, master, post-master, and doctoral degrees. In 2015, USNR ranked UCF as the third-best "up-and-coming" national university in the nation, 13th most innovative school, 91st among public universities, and 168th overall on the list of Tier I National Universities. In 2014, Kiplinger rated UCF 42nd among the "Best Values in Public Colleges" in the country. UCF has been ranked among the "50 Best Value Public Universities" by USA Today and The Princeton Review. It's also frequently ranked as an extremely economically diverse school. Over 64,000 students attend the school. It has a 30:1 student to faculty ratio.
UCF offers an MS in Digital Forensics. It requires 30 credit hours in addition to a bachelor degree. Students may take a thesis option, or a non-thesis option with two additional electives. This program is a collaboration between the following UCF departments: Electrical Engineering and Computer Science, Forensic Science of Chemistry, Criminal Justice, and Legal Studies and the National Center for Forensic Science (NCFS). Required courses are Computer Forensics I: Seizure and Examination of Computer Systems, Topics in Forensic Science, The Practice of Digital Forensics, and Computer Forensics II: Network Security, Intrusion Detection and Forensic Analysis. Students can then choose electives from the respective collaborating UCF departments to further tailor their degree to their career goals. In-state tuition is $327, and out-of-state tuition is $694 per credit hour. 87% of UCF students receive financial aid.
17) Nova Southeastern University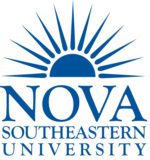 NSU is based out of Fort Lauderdale, Florida. Its motto is, "engage, inspire, achieve." This nonprofit university has 18 colleges, featuring 175 programs and 250 majors. It offers degrees in law, business, osteopathic medicine, allied health, pharmacy, dentistry, optometry, physical therapy, occupational therapy, and nursing. Over 23,000 students attend Nova, and it has produced over 170,000 alumni. That's pretty impressive when you consider it was established in 1964 with an inaugural class of 17 students. NSU is a noted research and community engaged university. It was ranked 214th in the nation by U.S. News & World Report.
Nova's Master of Science in Information Assurance & Cybersecurity (MSIS) is a 36 credit-hour degree program that can be taken entirely online. It's aimed at students looking to design, program, enhance and develop cyber security technologies that secure information and systems. If you're looking to continue a career choosing, maintaining and elevating technologies, policies and processes in cybersecurity, you might also consider Nova's M.S. in Management Information Systems with Concentration in Information Assurance & Cybersecurity Management. Nova was awarded the NSA CAE IA/CD designation. Tuition is $775 per semester hour for all students. 100% of Nova students receive financial aid, and 54% of their graduates take some online classes.Tuition is $775 per credit hour for all students. 100% of Nova students receive financial aid.
18) University of Massachusetts-Lowell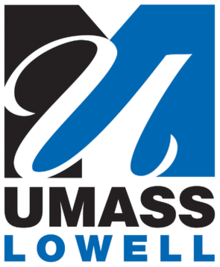 The University of Massachusetts Lowell is a public research university that serves approximately 18,000 students. It's the second largest public university in the state behind UMass Amherst. The school offers 122 bachelor's, 43 master's and 36 doctoral degree programs, with esteemed courses in engineering, criminal justice, education, music, science and technology. U.S. News & World Report ranked UMass Lowell at 152 among top-tier National Universities list in 2016. UMass Lowell is one of only six schools to rank higher on that list each year since 2010. It gained 27-spots in the past five years, second-fastest in the nation. USNR also ranked it 78th among top public universities and second in the state. Forbes rated UMass Lowell the 10th best value among all universities and colleges nationwide in 2013, and fourth in value among non-military academies.
Mass Lowell offers an online MS in Security Studies with a Cyber Security concentration. Tuition for the program is $575 per credit hour for all students, and 89% of the school's students receive financial aid. The degree consists of 10 classes, 7 required and 3 electives. Required courses include Contemporary Security Studies, Intelligence Analysis Policy and Practice, Research Design, Issues in Computer Crime and Cyber Security, Scientific & Technological Dimensions of National Security, Designing and Building a Cybersecurity Program and Computer Network Security. Several of these classes were just added for Fall 2017, reflecting their cutting-edge development. New electives for this Fall include Cloud Computing, Systems Security and Auditing and Intrusion Detection Systems, among others. Classes offered in this program are by UMass Lowell faculty in the School of Criminology and Justice Studies.
19) Lewis University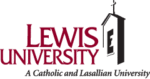 Lewis is a Roman Catholic university in Illinois that was established in 1932. It serves over 6,600 students through more than 80 undergraduate majors and 22 graduate programs. Lewis began as an men's only, aviation technology school, but quickly grew into co-ed school of science and technology. Recently it's been recognized as a premier college and ranked in the midwest region by The Princeton Review and U.S. News and World Report. USNR ranked Lewis among its best Midwest master's-level universities, most recently placing 58 out of a total of 144 institutions. The Princeton Review called Lewis one of the "Best Midwestern Colleges," with Lewis making a premier list of 23 Illinois colleges and 158 Midwest institutions.
Lewis offers an entirely online M.S. in Computer Science with a concentration in Cyber Security. The program's mission is to give students technical training and managerial theory/ability. Students learn the finer points of information security, risk management, ethical hacking, security management and much more. The program also prepares students for top industry certifications like Security+, Certified Information Systems Security Professional (CISSP), Certified Ethical Hacker (CEH), Certified Information, Systems Auditor (CISA), Certified Information Security Manager (CISM) and
AccessData Certified Forensics Examiner (ACE). Tuition is $795 per credit hour for all students. 100% of Lewis students receive financial aid. 42% of Lewis' graduate students take some classes online.
20.) Western Governor's University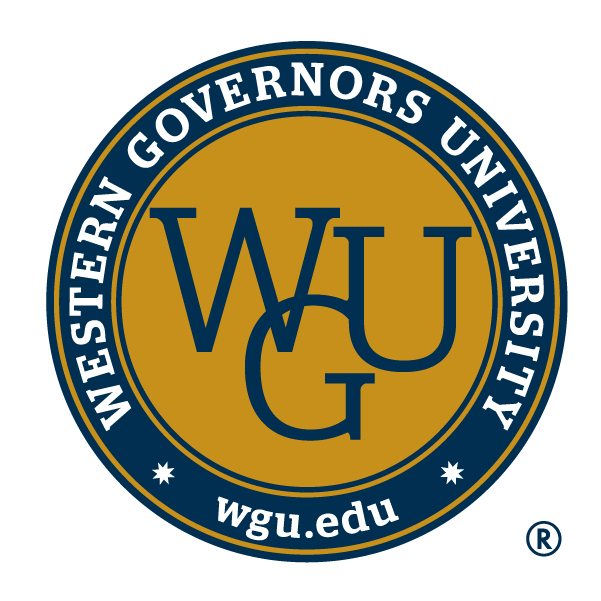 Western Governor's University is a unique online-only public university with a headquarters in Salt Lake City, Utah. Founded by 19 US Governors in 1997 with the explicit aim of creating a university for non-traditional learners, the university is known for it's competency-based crediting model as well as very flexible programming for adult learners. Students may progress through their course of study as quickly as they can prove competency in a number of core curricular areas. Furthermore, students only pay for the amount of time they are taking courses, not the number of competency hours they are awarded. This system allows students with prior life experience, or who are particularly quick learners to accelerate their time-until-degree and lower the overall cost of the program. The university provides programming in a number of career-centered disciplines including education, health care, information technology, and business.
The fully online Master's in Cyber Security and Information Assurance offered by Western Governor's University has the potential to be one of the more affordable master's in cyber security we surveyed. Depending on how quickly students are able to work their way through competency-based modules, the cost of the program could be much lower. For our purposes, however, we've surveyed the cost of the program for a student taking a typical amount of time to graduate. For students proceeding at this pace, the "cost per credit" (what WGU calls competency units) is around $481 per credit hour. Additional value is built into the program through the integration of two popular cyber security certifications: EC-Council Ethical Hacking and Countermeasures, and EC-Council Computer Hacking Forensic Investigator. Both certification costs are included in the tuition cost for the program. For students looking for a great value and one of the most flexible programs in our affordability ranking, we heartily recommend WGU's online Master's in Cyber Security and Information Technology program.