the 20 most affordable online bachelors in cyber security degree programs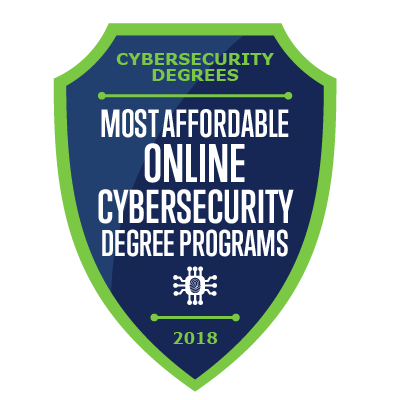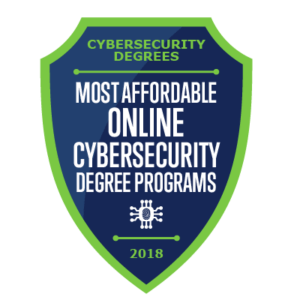 CyberSecurity isn't just a buzz word. It's a mandate on organizations ranging from government, large corporations, non-profits and much more to either protect their networks and information, or else face increasingly costly attacks from foreign countries, terrorists, or individual cyber criminals. Depending on what source you consult, there are tens of thousands to hundreds of thousands of unfilled Cybersecurity positions in America, and way more expected to be created in the coming years. Because many organizations are only now realizing they need to increase their cyber security and information assurance policies, and so few candidates have the proper qualifications to do so, graduates with degrees in Cyber Security are in serious demand. Most job postings in Cyber Security require applicants to have at least a Bachelor degree in the field. Luckily, you can earn that degree entirely online. If you haven't yet earned any degree, you may want to consider a associate program in this field, or you can start with a bachelor program from the list below. Successful graduates of these programs can expect to work in positions like Security Analyst, Computer Security Specialist, Security Specialist, Information Security Administrator, Information Security Architect and much more.
Unfortunately, earning your degree can come at a heavy cost. But on this list we've gathered the most affordable schools that convey Bachelor degrees in Cyber Security entirely online. Other metrics used to rank the schools include flexibility of the program and accelerated classes, their anticipated returns on investment, academic quality, student-to-faculty ratio, and much more. Another key factor is whether the school received a National Security Agency and Department of Homeland Security accreditation certifying them as meeting criteria including outreach, collaboration, research and multidisciplinary scientific education in information assurance and cyber defense. These schools have been certified to teach students about data analysis, basic scripting/programming, cyber defense, cyber threats, fundamental security design, information assurance fundamentals, cryptography, IT systems, networking, issues of policy, legal, ethics and compliance, and system administration.
1) American Public University System

The American Public University System is an online, for-profit institution composed of the American Military University and American Public University, owned by American Public University Inc. It was founded in 1991, and based out of Charles Town, West Virginia. Over half its student body in 2016 said they were still currently on active duty. That's not a requirement for attending APUS, but it demonstrates its commitment to veterans and active military members. Over 98,000 students attend the school. APUS offers associate, bachelor's and master's degrees, in addition to dual degrees, certificate programs and learning tracks. It has a 20:1 student to faculty ratio.
APUS' Bachelor of Science in Cybersecurity provides students theory and practical skills necessary to assess, plan, design, and implement functional cybersecurity defenses for any organization. Through courses like International Association of Computer Investigative Specialists (IACIS) certification and meets the topical requirements for the Department of Defense Directive 8570.1M Information Assurance Management (IAM) Technical I, Technical II, Technical III, Management I, Management II, and Management III, students will build professional research, writing, math, and analytical skills, and gain a deep understanding of cybercrime. In and out-of-state tuition is identical at $6,880, and 99% of students receive financial aid. It also has a 71% first-year retention rate.
2) Oklahoma State University Institute of Technology-Okmulgee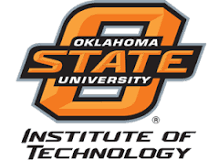 OSUIT is a public, state-supported school that was founded in 1946. It's part of the Oklahoma State University System and is located in Okmulgee, Oklahoma. It offers students 31 programs that lead to Associate in Applied Science degrees, four programs towards Associate in Science transfer degrees and three programs leading towards Bachelor of Technology degrees. Approximately 3,000 students attend OSUIT. It's known for its influential corporate benefactors, including Toyota, Rolex, Caterpillar, Ford and many more. It has a 15:1 student to faculty ratio. Its in-state tuition is $5,100, in comparison to $10,710 for out-of-state tuition.
OSUIT offers students a Bachelor of Technology in IT. In this program, students can choose between Cybersecurity and Digital Forensics (in which they'll protect and defend computers, systems and networks from external threats, be they hacker, virus, worm) and probe cyber activities/crime. They can also choose to specialize in Network Infrastructure or Software Development. From these focuses, students will be prepped to begin careers in many different technological fields. 96% of students at OSUIT receive financial aid. No matter the focus students choose, they'll gain significant experience in fields like computer hardware, networking, operating systems, programming, web development, database, scripting, and IT security.
3) Franklin University

Franklin University is a private university that was founded in 1902. The school is based out of Columbus, Ohio. It has five campuses in Ohio and Indiana, and a sprawling online presence. Nearly 10,000 students attend Franklin from over 72 countries. The school emphasizes recruiting top talent to its faculty. You can expect Franklin professors to hold terminal degrees in their practice and have executive experience in their respective fields. Franklin's educational philosophy has four cornerstones. They are: ensuring academic quality, providing access to educational opportunities, adapting to the needs of students and responding to changes in society, professions, and the business community. Franklin University is accredited by the Higher Learning Commission, a member of the North Central Association of Colleges and Schools, and is authorized by the Ohio Board of Regents. It has a 15:1 student to faculty ratio.
Franklin University's Cyber Security Bachelor degree program gets students ready to begin booming careers in business, industry or government. Students will learn to guard valuable data and subsequently organizational profit margins from hackers, and various cyber security threats. Franklin has a 50% first-year retention rate, and tuition at $11,881, regardless of where students reside. 100% of its students receive financial aid. Students will take courses in technology, policy, management, and architecture, grounded in a framework of information technology principles, which include programming, database, systems, and networks. They'll also build layered security architecture based on cutting edge methodologies. Franklin accepts up to 94 credit hours for students who've begun their education elsewhere, so you can save time and money earning your degree.
4) Rasmussen College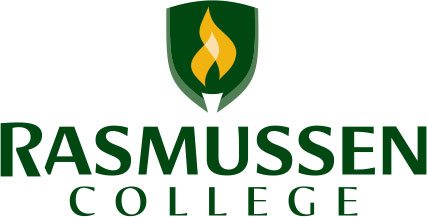 Founded in 1900, Rasmussen began as a business school. It's a for-profit college that has grown from Fargo, North Dakota to 20 campuses across the country, with a robust and thriving online wing that began in 2002. That online wing has now graduated over 100,000 students. Rasmussen offers students access to over 70 programs. Their programming is separated into seven schools: Health Sciences, Design, Business, Justice Studies, Education, Nursing, and Technology. Rasmussen is accredited by the Higher Learning Commission (HLC), the regional accreditor serving Minnesota. Over 13,500 students attend the school currently. Rasmussen has a commitment to working with students to help them find a way to finance their education, whether through loans, scholarships, grants and credit transfers. It has a 17:1 student to faculty ratio.
Its Bachelor of Science in Information Security Bachelor of Science in Information Technology Management offers an incredible Network Security Specialization that allows students to defend digital information from an array of threats. It has a 50% first-year retention rate, and costs $9,360 no matter where students are located. 96% of its students receive financial aid. It gives students the cyber security knowledge and investigative abilities they'll need to begin their career in this specialized technological field. Rasmussen recommends those with no prior experience begin with their Information Technology Management Associate's degree with a specialization in Network Security or Network Administration, which leads into their Bachelor's degree program in Information Security. Those who hold an associate's in a technology-related field can complete the bachelor program in as little as 18 months. This program offers Rasmussen's copyrighted Flex Choice® option, giving students the opportunity to pair traditional courses with self-directed assessments that better meet their schedules.
5) Baker College

Baker was founded in 1911, and is a private, not-for-profit college focused on providing students degree programs that lead directly to careers. Starting in Flint, Michigan, Baker has grown into 14 locations, 13 in Michigan and one in Pennsylvania. Baker offers certificates, associate, bachelor, master and doctoral degree programs in business, healthcare, human services, education, and technology. These categories include programs in: nursing, teaching, interior design, architecture, automotive service technology, and computer and Internet technologies. Baker has a right-to-try admissions policy, which means that anyone with a high school diploma or GED can attend. In 1996, Baker College began offering online education. By 2001, they had 4,000 students enrolled online. Baker College also has an extensive financial aid office to try and give access to its programs to as many students as possible.
In Baker's Information Technology and Security program, students build layers of theoretical knowledge and practical skills to manage IT teams and deal with the intricacies of network infrastructure and security. IT professionals with extensive experience take the lead on the fundamentals—operating systems concepts, networking essentials, and networking components—along with the latest techniques and approaches to network security. Students will take classes like Introduction to Network Security, Legal and Ethical Issues in Information Technology, Designing for Security, Scripting for Network Administrators, Tactical Perimeter Defense, and Legal and Ethical Issues in Information Technology, among many others. The student to faculty ratio is 19:1, and Baker has a 50% first-year retention rate. It charges $9,000 regardless of location, and 95% of its students receive financial aid.
6) Bellevue University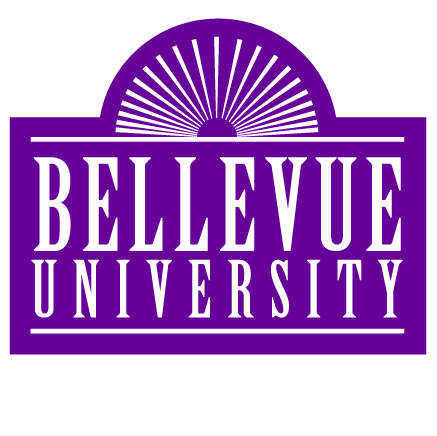 Bellevue is a private, non-profit university that began serving students in 1966. It was founded in Bellevue, Nebraska. Its focus is on adult education and outreach. In 2011, 80% of its students were 25 or older. It had over 9,700 students enrolled as of Fall 2015. Bellevue's online programs have been consistently ranked in the top ten in the nation, according to U.S. News & World Report, and was ranked 7th overall in the nation in Guide to Online Schools' 2013 Online College Rankings. It has a 31:1 student to faculty ratio. 63% of its students remain after the first year. Tuition is $7,365 regardless of location, and 90% of Bellevue students receive financial aid.
Bellevue's Bachelor of Science in Cybersecurity has received the NSA CAE IA/CD endorsement, and inundates students in advanced curriculum aimed at protecting computers, networks, programs, data or personal information from being targeted for perusal, theft or destruction. Students will learn how computer science meshes with forensics and anti-criminal vigilance. Through information security theory and hard skills, students will understand complex systems and how they're targeted, learning how to identify and improve vulnerabilities in those systems. This program puts a premium on using digital forensics to defeat cybercrime. Students can choose between taking the program in a traditional format, or an accelerated cohort option, available after a 54-week schedule.
7) Western Governor's University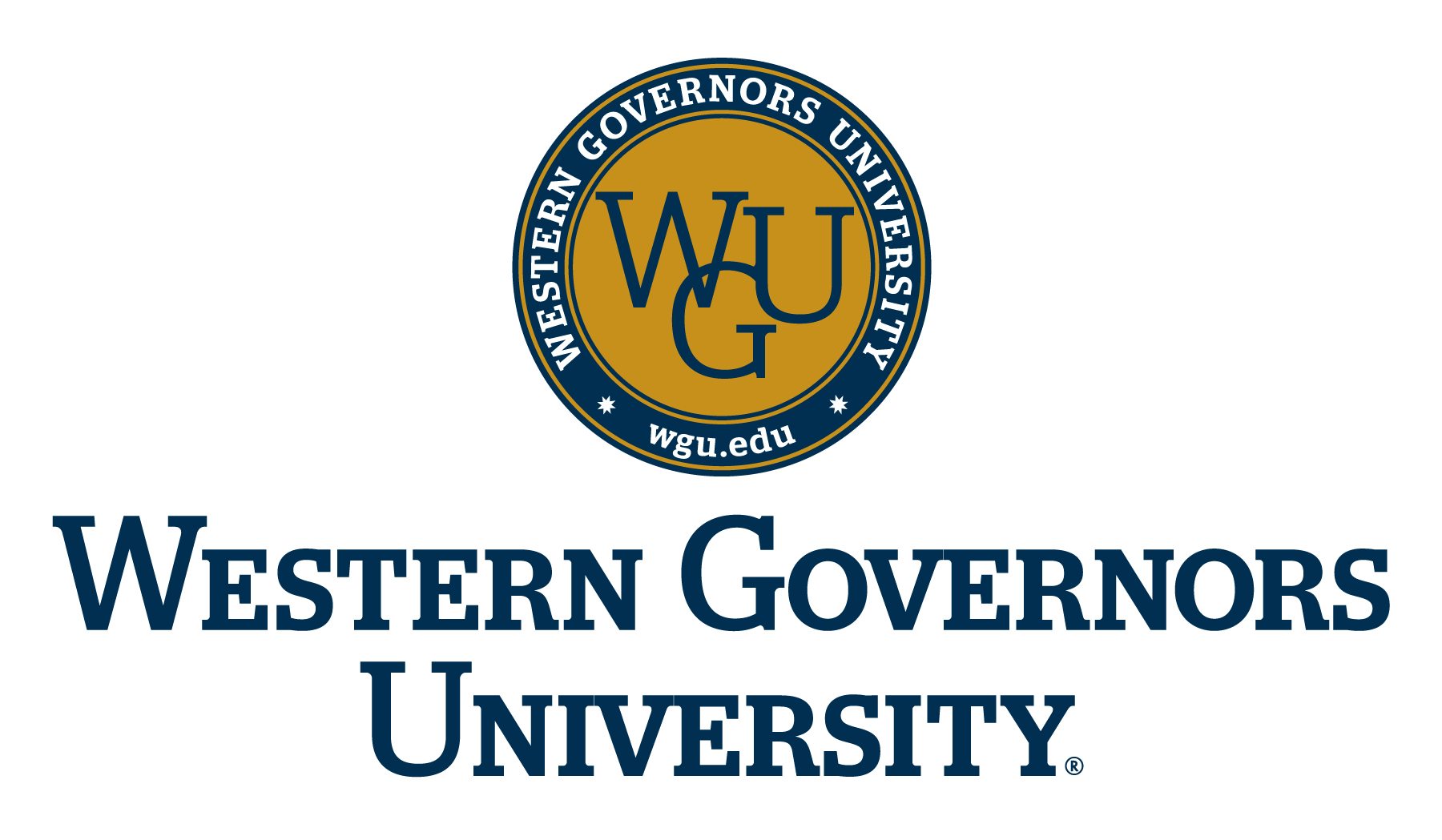 Founded in Salt Lake City, WGU is a private, nonprofit university. It was established by 19 U.S. governors in 1997 after the idea was created at a meeting in 1995. WGU focuses on a competency-based learning model, which means concrete skills are prized over abstract learning. It is entirely online. The school is made up of four mini-schools, which all offer bachelor's and master's degrees: the College of Business, the College of Information Technology, the Teachers College, and the College of Health Professions. It's been accredited through the Northwest Commission on Colleges and Universities, and serves over 78,000 students worldwide. It has a 41:1 student to faculty ratio. Students pay $6,070 no matter where they reside. 84% of students receive financial aid.
WGU's Bachelor of Science Cybersecurity and Information Assurance gives students an opportunity to protect data integrity and guard who can access it. If you have experience in this field, WGU will help you earn credit for it and more forward in their program at an accelerated rate. The program requests 15 to 20 hours a week, but is willing to work with students who need a more lenient schedule. Students will learn methods of vulnerability assessment, securing information, software-analysis techniques, web engineering, cloud management, and networking strategies for preventing, detecting, and diminishing cyber attacks. You'll also learn how to deal with a cyber attack after it occurs in terms of business continuity, disaster recovery, incident response, and data recovery.
8) Capella University
Recognized. Respected. Accredited.
Capella is an accredited university. Accreditation is the assurance we meet standards for quality of faculty, curriculum, learner services, and fiscal stability.
Flexible Online Programs and Support
• Learning on the go—Capella is everywhere you are, and our online classrooms and support ensure you can work on your courses at a time and place that fits your life.
• Learning you can see—In addition to grades and ongoing feedback from your instructors, you will also be able to visualize your progress toward your Capella degree. Use our one-of-a-kind competency maps to know where you stand after each assignment and see where you might need extra help in your courses.
Online Education. Two Ways.
Each of us thrives in different environments, which is why we offer two quality, competency-based online learning formats, both with a virtual courseroom: GuidedPath offers structured learning with a weekly schedule, while FlexPath lets you set your own deadlines and move through courses at your own speed.
A Smarter Investment
We believe your higher education should be affordable. You may save time and money without sacrificing quality, with grants, transfer credits, tuition discounts, and more.
Ready to go further?
Connect with a Capella University enrollment counselor at 1.866.679.9687 to get started.
9) Dakota State University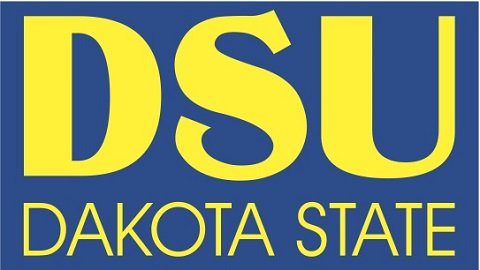 This public universities' driving educational mission is to deliver high-quality technological programming. It's motto is, "Technically, we're better." It was founded in 1881. Dakota's programming is based around degree programs in computer and information science. It also conveys business, education, natural sciences, liberal arts degrees at the graduate and undergraduate levels. Over 3,100 students attend DSU. DSU's online wing is extremely well respected, ranking 4th among online schools in the United States on Guide to Online Schools' 2013 rankings. It also tied at #32 among top public schools in the 2017 U.S. News & World Report's midwest rankings. Its Network and Security Administration programming has received the NSA CAE IA/CD designation. It also offers similar programs to its bachelor Network and Security Administration program at the associate, master and doctorate levels.
DSU's BS in Network and Security Administration gives students the basics of networking, business management, cyber security, virtualization and forensics. Students will receive an extremely open learning environment, and pair technical education with solid business management skills. DSU's professors maintain strong partnerships with industry-leaders, which can lead to prime internships for its students. It offers small classes and worldly, experienced professionals at the head of the class, and a unique mesh of virtual and physical labs. This program offers an 18:1 student to faculty ratio, and the coveted NSA CAE IA/CD designation. In state students will pay $8,927, and out-of-state tuition is $11,843. 95% of students receive financial aid, the second highest on this list. It also ranks very highly for its first-year retention rate on this list at 74%.
10) University of Maine at Fort Kent

This public liberal arts university is based in Fort Kent, Maine, near the Canada/American border between Quebec and New Brunswick. Its programming is aimed at both English and French speakers. UMFK was founded in 1878 as a teachers' school aimed at Americanizing French settlers in the area. Attending students can choose from degrees in General Studies, Forest Technology and Information Security at the associates level, and Arts, Science, Science in Environmental Studies, Nursing, and Arts and Sciences at the baccalaureate level. Approximately 1,500 students attend UMFK. It also has been granted the coveted NSA CAE IA/CD designation for its cybersecurity programming.
UMFK is the only school in Maine to offer a Bachelor of Science in Information Security that meets this certification's requirements. Students begin in Intro courses of programming, networking, programming languages, and have choices over several electives. They then move on to more advanced classes in Cyber Defense, Cryptography, Operating Systems Security and much more. UMFK offers an associate program in the same discipline. The school has a 15:1 student to faculty ratio. It was ranked first in academic quality of the schools on this list. Its in-state tuition and out-of-state tuition are $7,575 and $11,205 respectively. 92% of its students receive financial aid. Students can expect to build advanced skills in communication, analysis, ethics, economics, management science, psychology and technical expertise in the field.
11) Indian River State College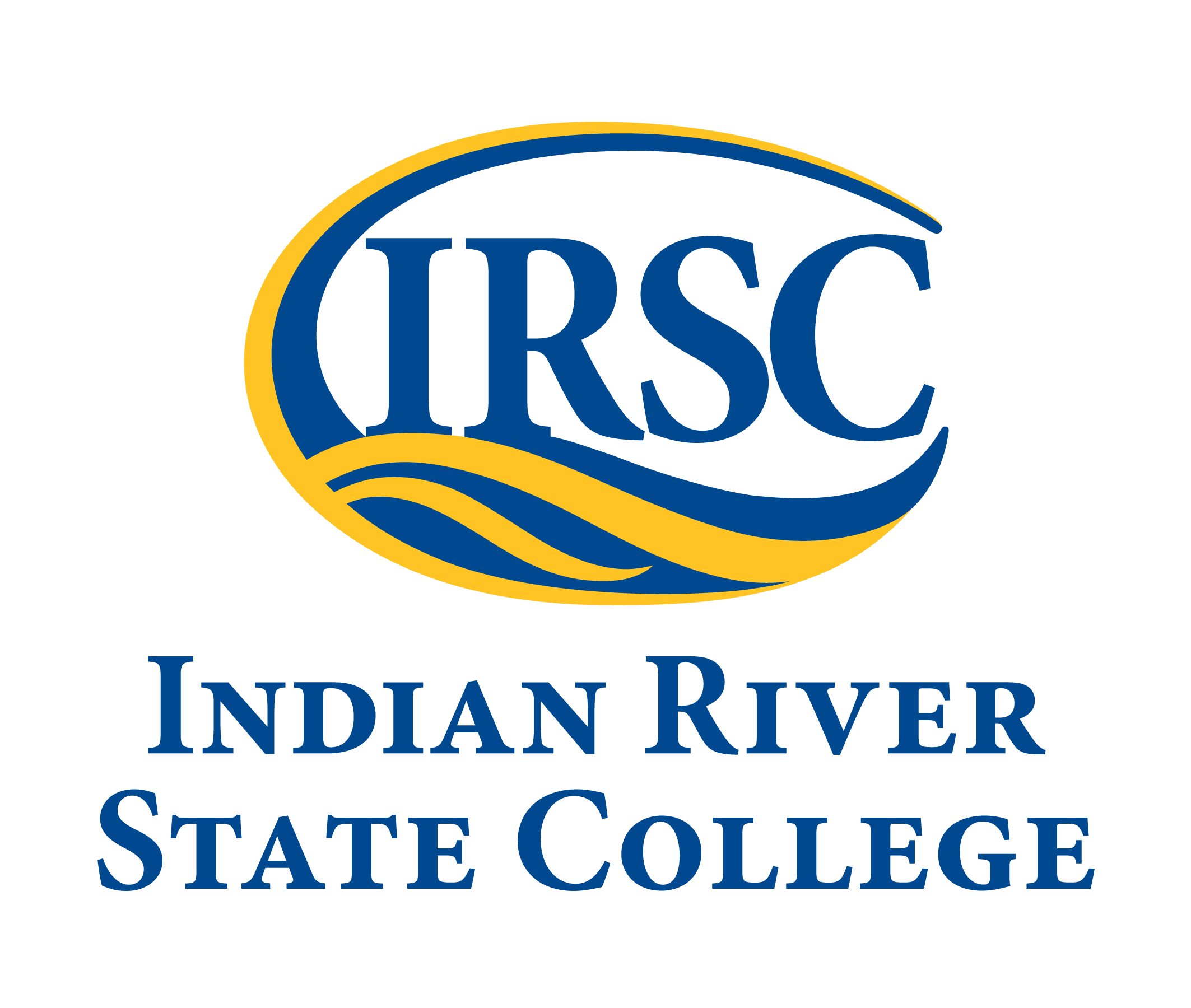 This state college based out of Fort Pierce, Florida was founded in 1959. It serves several counties in the area including Indian River, Martin, Okeechobee and St. Lucie. In 2014, it was commended as one of the ten best community colleges in the United States by the Aspen Institute. The American Association of Community Colleges and the Center for Digital Education called IRSC's Kight Center for Emerging Technologies #1 in technology in the nation for mid-size colleges in 2005, 2006, and 2007. The school offers a 26:1 student to faculty ratio. Its in-state tuition is $2,764, compared to $10,201 for out-of-state students. 72% of its students receive financial aid. IRSC has begun adding bachelor degree programs to its already robust programming, including degrees in middle and secondary school teacher education in math and science, exceptional student education, nursing, organizational management, public safety administration and healthcare management.
IRSC's Bachelor of Science Degree in I.T. Management & Cyber Security gives students access to pertinent yet unusual courses for comparable programs like Business Writing, Electronic Commerce Systems and Strategies, and Legal and Social Aspects of Business, along with traditional cybersecurity courses like Management and Concepts, Security Essentials, Applications in Information Security, Network Security and Cryptography, Computer Forensics and much more. Its program culminates in a Capstone Project in I.T. Management & Cyber Security. It requires an applicable associate's degree with at least a 2.0 cumulative GPA in order to attend this program.
12) Kennesaw State University

KSU, located in Kennesaw, Georgia is a public, co-ed known for its research. Over 35,000 students are enrolled in the school, which is a member of the University System of Georgia, and was founded in 1963. Its programming includes business, education, engineering, nursing, physical sciences, criminal justice and sports management. KSU is the third largest university in Georgia, and top 50 in the nation. Its been accredited by the Southern Association of Colleges and Schools and is overseen by the Georgia Board of Regents. Much of its student body hails from Georgia, but 9% come from 136 countries worldwide. In 2008, U.S. News polled top college officials on which schools had made the most promising and innovative changes in academics, faculty, students, campus or facilities. Kennesaw State was among 70 colleges that received the most nominations. In 2014 U.S. News & World Report ranked KSU as 31st in the South Region among all public universities.
KSU has been endorsed with the NSA CAE IA/CD designation for its Bachelor of Science in Information Technology (BSIT) which offers a concentration in Information Security and Assurance (ISA). Its also received a Computing Accreditation Commission from ABET. The school has a 21:1 student to faculty ratio. It has a 78% first-year retention rate, which is unusually high for comparable programs. In-state tuition for KSU is $6,060, and out-of-state is $16,636. 89% of its students receive financial aid. The KSU program helps students integrate and perform highly in IT planning, development, implementation, and operation. Students will learn to develop the infrastructure necessary to uphold indispensable processes aimed at preserving and developing cybersecurity organizational objectives. This degree has core requirements, major requirements and required electives. The major covers fundamental IT coursework while the electives allow students to explore their own concentrated interests.
13) Salem International University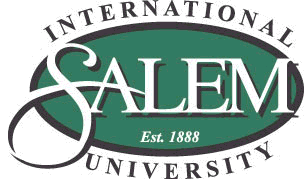 SIU is a for-profit university based out of Salem, West Virginia. It was founded by the Seventh Day Baptist Church in 1888, and has a small student body of under 1,000 students. In well over 100 years, Salem has become a respected liberal arts, teacher education, and nursing college. In 1989 it partnered with Teikyo University in Tokyo, Japan and began focusing on international students. That partnership later dissolved, but Salem has continued on a mission, "to prepare global citizens with broad knowledge, marketable professional skills and the ability to make decisions with integrity and an international perspective." SIU offers a wide variety of associate's, bachelor's and master degrees in Science, Business, Arts, Education and much more.
Graduates of SIU's Information Technology BS in Cybersecurity will be ready to apply IT theory to real-world problems. They'll create, test, and enact data security solutions, manage IT projects to professional standards, watch, find and deal with cyber threats and assess data management and security needs of businesses and organizations. The Cybersecurity coursework includes Computer Forensics, Enterprise Networking, Information Systems Security, Advanced Cybersecurity and more. Graduates can enter career paths in technical support, network security, cybersecurity, intelligence collection/analysis, inspection, forensics and operations management. SIU has a 23:1 student to faculty ratio. Tuition is $14,600 no matter where students reside. 96% of SIU students receive financial aid.
14) Regent University

Regent is a private non-profit interdenominational Christian research university operating out of Virginia Beach, Virginia. It was founded in 1977. Regent offers associate, bachelor's, master's, and doctoral degrees in over 70 different programs. Over 16,000 students attend the school. It's Chancellor is noted media mogul and conservative Christian spokesman Pat Robertson. Students at Regent call him as P-Rob. In 2015, a survey of high school counselors ranked Regent 184th nationally. That same year, USNR said Regent had the 10th best faculty in the nation, and the 2nd most conservative students.
Regent's Bachelor of Science in Cybersecurity prepare students to start or continue careers in technology and network security, working for government, military infrastructures, manufacturing, service, education and many other sectors of the economy. Regent offers one of the top cybersecurity degree programs in Virginia, a hotbed of military/intelligence cybersecurity work. Regent vows to help students execute digital security strategies from an ethical perspective based on a biblical worldview. Regent has a 28:1 student to faculty ratio. Regent has a 49% graduation rate, highest on this list, and a 80% first-year retention rate, which is also the highest on the list. Tuition is $16,438, regardless of student's location. 99% of students receive financial aid.
15) Colorado Technical University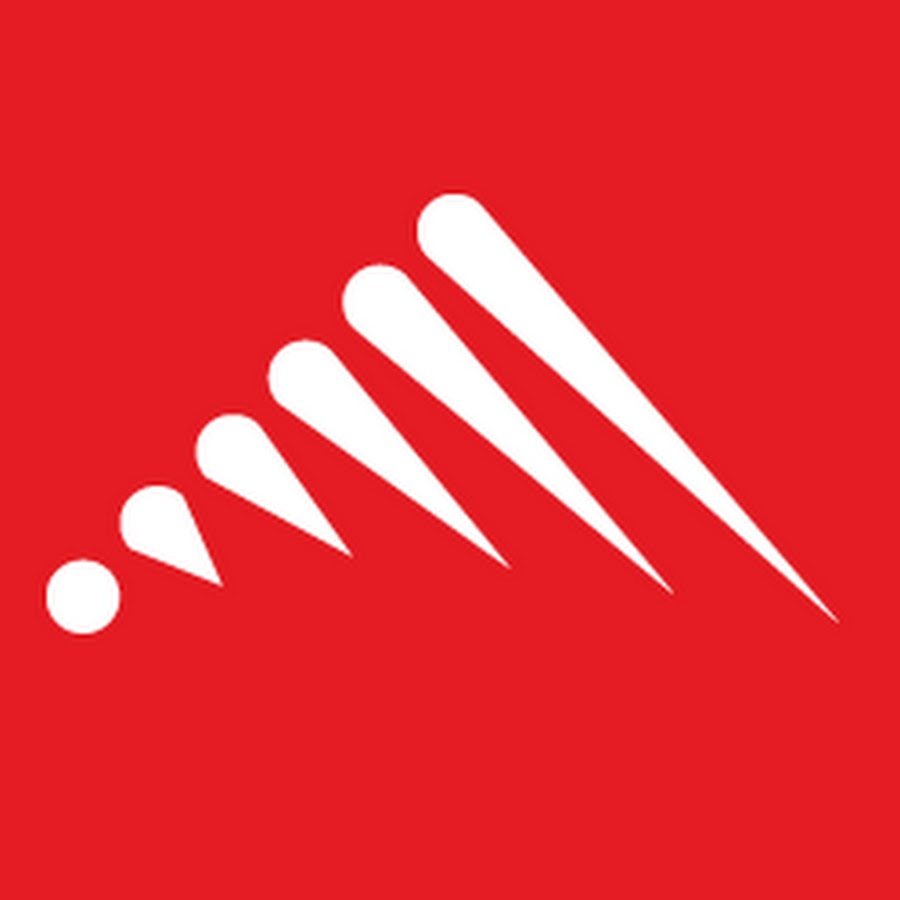 CTU is a for-profit, primarily online university that started operating in 1965. Almost 92% of its 21,200 students are attend the school entirely online. The school is mostly funded by the federal government (95%), most of which comes from the Department of Defense and GI Bill. This relationship could lead to careers in the extremely cybersecurity-deprived national defense industry, whether working for a government agency, an agency they subcontract to do cybersecurity work, or outside organizations like General Dynamics or Lockheed Martin. In 2015, CTU was ranked 58th on the U.S. News & World Report list of Best Online Programs. CTU has been consistently recognized for its online bachelor's degree programs. It placed 18th for master's degrees in computer information technology and 22nd for master's degrees for criminal justice in that year as well.
CTU's Bachelor of Science in Criminal Justice – Cybercrime and Security has received the extremely desirable NSA CAE IA/CD designation. This program gives students a strong understanding of the unfolding, evolving world of cybercrime, and will help them identify, mitigate and defeat threats, snooping and other cyber issues that rear their heads in the future. Hacking, spam, worms, malwares and computer viruses are all covered. Students will be steeped in courses like Criminal Law, Social Psychology, Victimology to better understand the mind and behavior of cyber criminals. They'll then take courses in Cybercrime, including an internship or capstone project, computer security, security risk management, programming logic, critical infrastructures, fundamentals of networking and much more. CTU offers students an 11:1 student to faculty ratio. It has a 54% first-year retention rate. Tuition costs $10,540 regardless of location. 77% of students at CTU receive financial aid.
16) Charter Oak State College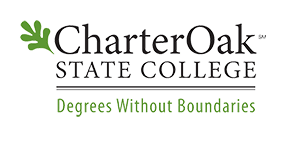 COSC is a public, liberal arts school based out of New Britain, Connecticut. It was founded by the Connecticut legislature in 1973, and conveys associate, baccalaureate, and master's degrees. Over 2,200 students attend the school. It's one of 17 schools that make up the Connecticut State Colleges and Universities (ConnSCU). It's awarded more than 11,000 degrees since 1973. COSC offers students many ways to transfer credits, and is more lenient in accepting outside credits than most schools. It offers credit for military training, and has been extremely successful at coordinating with corporate and non-profit partners to help its students join the local workforce. It has a 14:1 student to faculty ratio, which is tied for second on this list. Its in-state tuition is $7,671, and out-of-state is $10,029.
Charter Oak's Cyber Security bachelor's degree gets students ready to begin careers as security professionals. It was created with students that have a background in computers in mind. Students will become experienced in IT Security, Cyber Security, Information Assurance, and Information Security Systems Security. Students begin with the landscape, terminology and cybersecurity concepts that are prevalent in the field today. They then explore forensics, policy, create policies and procedures in line with ethical and legally sound practices. They use risk management to deal with threats, vulnerabilities and their countermeasures. The program also helps students communicate the architecture of networks, and the work that they're doing to other professionals.
17) University of Maryland-University College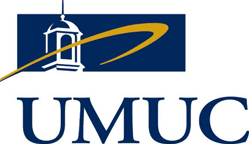 UMUC is an expansion of the University of Maryland massive, influential University of Maryland. It was founded in 1947. It now serves over 90,000 people worldwide, and is known for its extremely respected, far-reaching distance learning programs. UMUC gives students across the globe access to 120 academic programs in online classes, including bachelor, masters, and doctoral degrees. As a member of the University System of Maryland, UMUC is connected to eleven different public universities. In 2015, UMUC was ranked #1 in The Military Times Best for Vets: Colleges 2015 list of top online/nontraditional schools. The Military Times (an extremely respected authority on higher education for military members and veterans) looked at U.S. Department of Education research on student success, academic quality, university culture, student support, and academic policies while assessing hundreds of schools.
UMUC's Bachelor of Science in computer networks and cybersecurity received the glorious NSA CAE IA/CD designation, like some others on this list. It's intended to give students experience operational procedures and technologies necessary for designing, implementing, administering, securing, and troubleshooting corporate networks. It combines hands-on training with cutting edge technology with general education knowledge and advanced cybersecurity theories. Unlike many programs, this one requires 120 credits to graduate, but accepts up to 90. UMUC points out their students' records of success in cyber competitions, and that many of their graduates from this program are sought after by top organizations in the industry they've met through the program. UMUC was ranked 2nd in conferring computer science Bachelor's degrees to minority students. UMUC has a 22:1 student to faculty ratio. Its tuition is $7,176 for in-state students, and $12,336 for out-of-state residents. 64% of students at UMUC receive financial aid.
18) University of Illinois at Springfield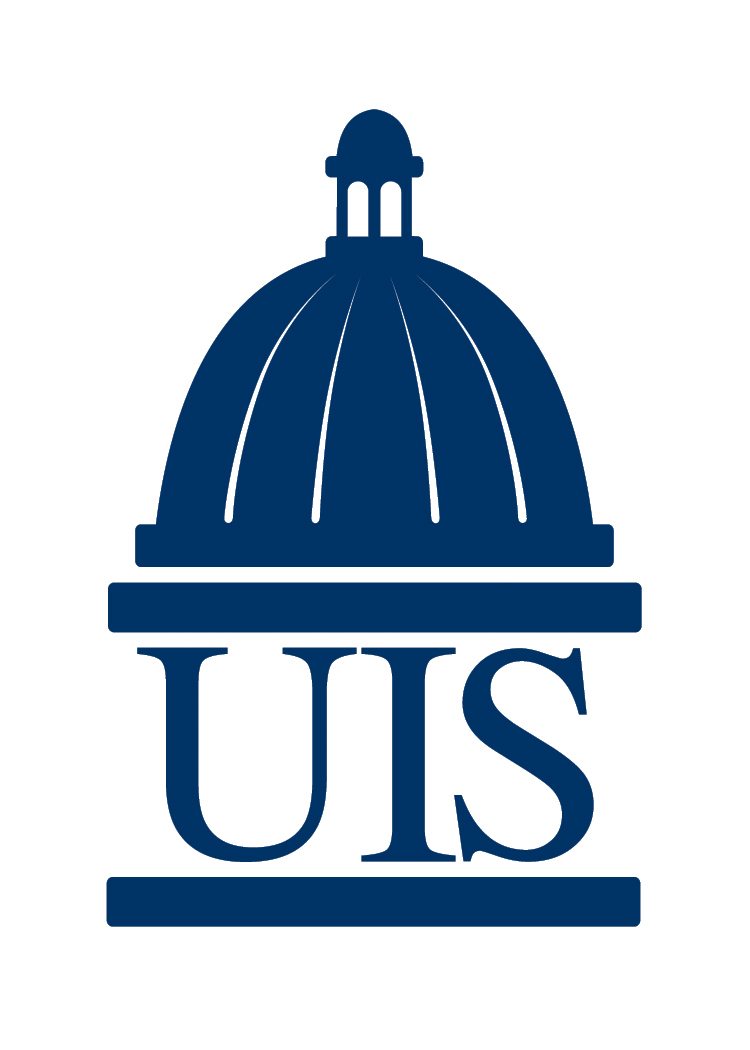 UIS was founded in 1969. It currently provides programming to approximately 5,700 students. UIS offers access to 27 undergraduate degree programs, 20 master's degree programs, and a doctorate in Public Administration. Springfield is a regionally renowned school with a sterling online reputation. In the 2014 US News "Best Colleges" rankings, UIS ranked #8 in Top Public Schools (Midwest region) and #36 in Regional Universities (Midwest). Their online program has been opened since 1999, and frequently wins awards and distinctions. Since 2001, the Sloan Consortium has offered an award for "Most Outstanding Achievement by an Individual in Online Learning." In 2002, 2003 and 2006 UIS professors won that award. UIS also ranked 11th among online universities in the U.S. on Guide to Online Schools' 2013 Online College Rankings.
UIS has been blessed with the NSA CAE IA/CD designation for its BS in Information Systems Security. The program will give students a solid foundation in computer science, problem-solving, cybersecurity, information assurance, analysis and much more. Graduates will be prepared to work in scientific, business, and public sectors, among others. Through labs and new technologies, students will become versed on crucial concepts in information systems security, demonstrate/communicate security practices, and build and implement secure systems. This program also prepares students for post-graduate computer science work. UIS has a 14:1 student to faculty ratio. UIS has a 48% graduation rate, the second highest on the list, and a 77% first-year retention rate, which is the highest. In-state tuition is $11,413, and out-of-state is $20,938. 98% of students at the school receive financial aid.
19) Wilmington University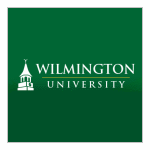 Wilmington is a private, non-profit doctoral research institution. It was founded in 1968, and is based out of New Castle, Delaware. It also has six other campuses in Delaware, several partnered locations in New Jersey, and a partnered location in northeastern Maryland, along with a vibrant online department. In 2016, Wilmington served over 20,000 undergraduate and postgraduate students through almost 100 degree and certificate programs. Its online programming have been widely commended including a U.S. News & World Report ranking of 161st nationally, and a comprehensive study of online degree programs in 2015 said Wilmington was 10th in the nation. 41% of its students receive their education through distance programs in business, education, technology, among other fields.
Wilmington's Computer and Network Security BS Completion Program has been given the NSA CAE IA/CD endorsement for its comprehensive programming. It earned that certification in 2011. It has a 14:1 student to faculty ratio (tied for second on this list), a 60% first-year retention rate and students pay $10,670 regardless of their location. 72% of Wilmington students receive financial aid. Students in this program will be prepared for a wide range of jobs and responsibilities, including encryption technology, threat assessment, analyzing and preventing cyber attacks including viruses, spyware/adware/malware in a variety of environments including white collar, government, military and much more.
20) University of Maine at Augusta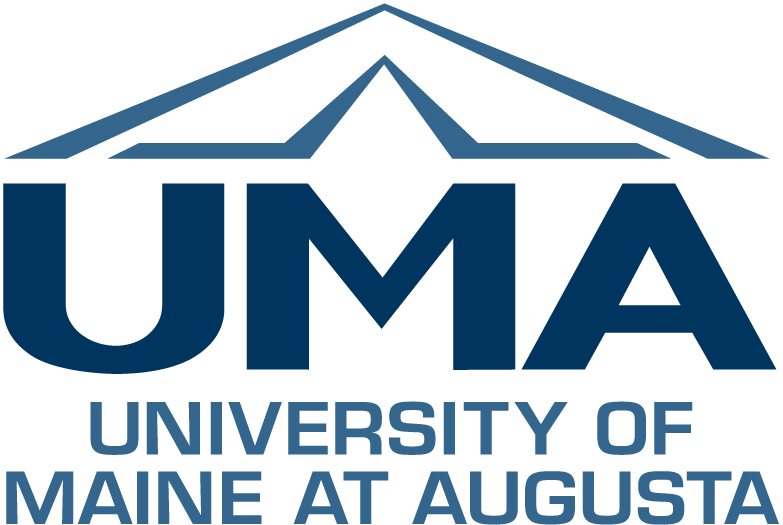 UMA was founded in 1965, and is based out of Augusta, Maine. It's part of the University of Maine System, serving approximately 6,000 students. It offers baccalaureate and associate through campuses in Augusta, Bangor, and online. Its programs are catered towards high school graduates and working adults. In summer 2009 it even began offering online courses to a Maine National Guard unit stationed in Afghanistan. Its programming is split between its College of Arts and Sciences and College of Professional Studies, which convey 17 baccalaureate degrees, 15 associate degrees, and 13 non-degree certification programs to students. It's nationally regarded for its bachelor degree program, and receiving high marks from USNR for years among top public comprehensive colleges in the north region.
UMA's Bachelor of Science in Cybersecurity has received the NSA CAE IA/CD certification. It has a 16:1 student to faculty ratio. In-state tuition is $7,448 compared to $17,048 for out-of-state. 89% of its students receive financial aid, and it has a 56% first-year retention rate. Graduates of this program are qualified for posts in security analysis, information assurance, digital forensics, intelligence, and cyber defense to name a few.A wide cross section of subjects are covered in the program including threat reduction, vulnerability reduction, deterrence, international engagement, incident response, resiliency, recovery policies/activities, computer network operations, information assurance, law enforcement, diplomacy, military, and intelligence missions, in the context of the security and stability of the global information and communications infrastructure.