The Best Security and Privacy Apps for Your Phone
With each passing hack, breach, and malware headline, we're reminded just how important protecting personal data has become. On the one hand, we're better prepared than ever before: we know to avoid suspicious emails, we try to use multiple passwords, we don't offer private information to bogus sites. Easy enough (in theory). But the reality is that many major cyber threats are beyond the average user's control. Further, we're so focused on desktop and laptop practices we forget that the biggest vulnerability is mobile. Each year, we spend more time online via Androids and iPhones, devices that are easy to imagine as secure neatly tucked into our pockets and safe from harm. But of course mobile devices pose a significant privacy and security risk — all the more so when used carelessly.
Below we've assembled ten of the best security and privacy apps for smartphones (most apps are available for iPhone and Android, but be sure to check). Whether you're in need of a secure password manager or heavy-duty theft protector, keep reading to find the mobile security app that's right for you.
1Password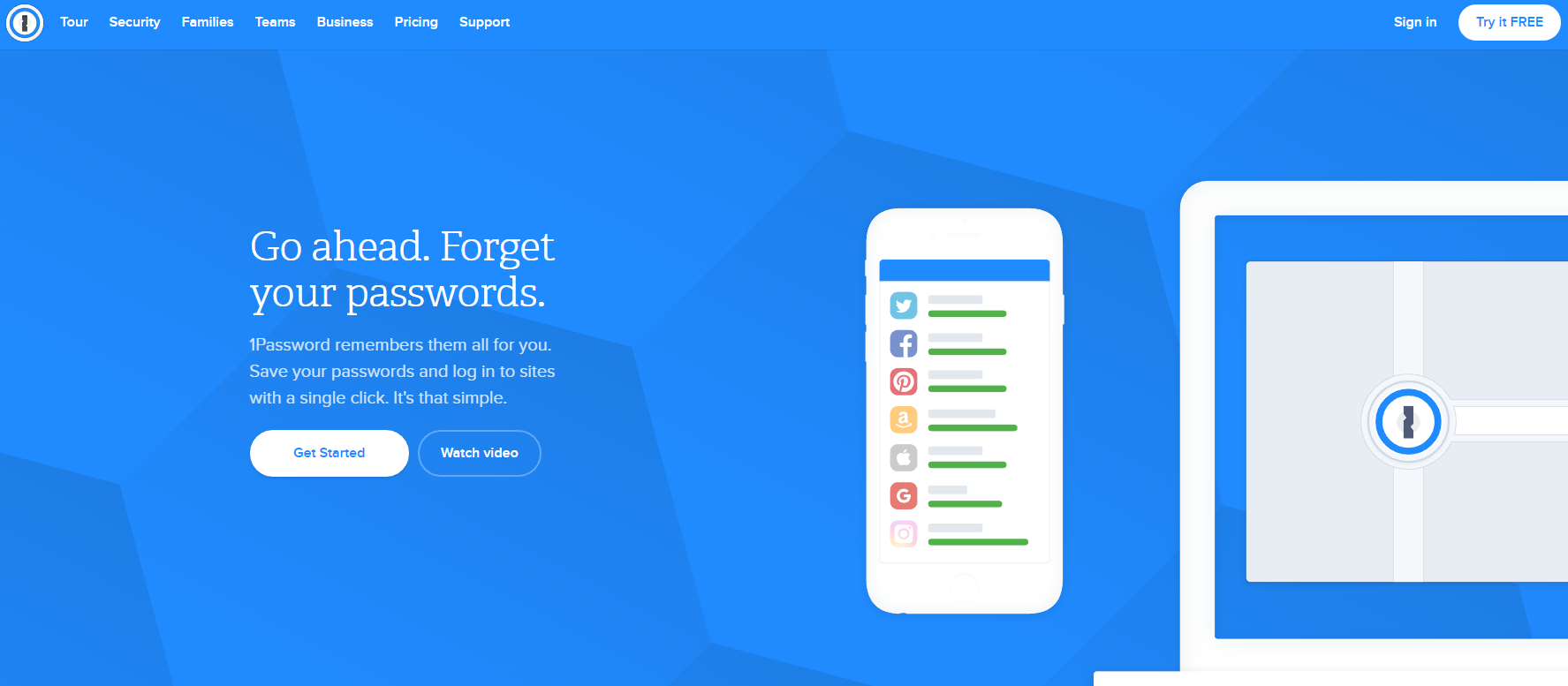 Using strong passwords is more important than ever. Most experts recommend at least 8 characters, including a mix of lower and capital letters as well as numbers and special characters (e.g., $, !, #, etc.). Still, one password isn't enough. To protect all your accounts, users need to employ unique passwords for each account. Unfortunately, no one wants to remember a dozen different passwords. 1Password does all the work for you. Enter a master password to use the app, and 1Password will generate and manage individual passwords for all your accounts; in other words, it's a skeleton key to all your other keys. Featured in "Best Of" phone app lists for NBC's Today Show and Business Insider, 1Password has also been highlighted in the New York Times, Wall Street Journal, Forbes, The Verge, and The Guardian. In sum: a thoroughly vetted security app to ensure your passwords are safe and unique.
Price: Free 30-day trial; $3.99/month individual plan; $5.99/month family plan
Avira Vault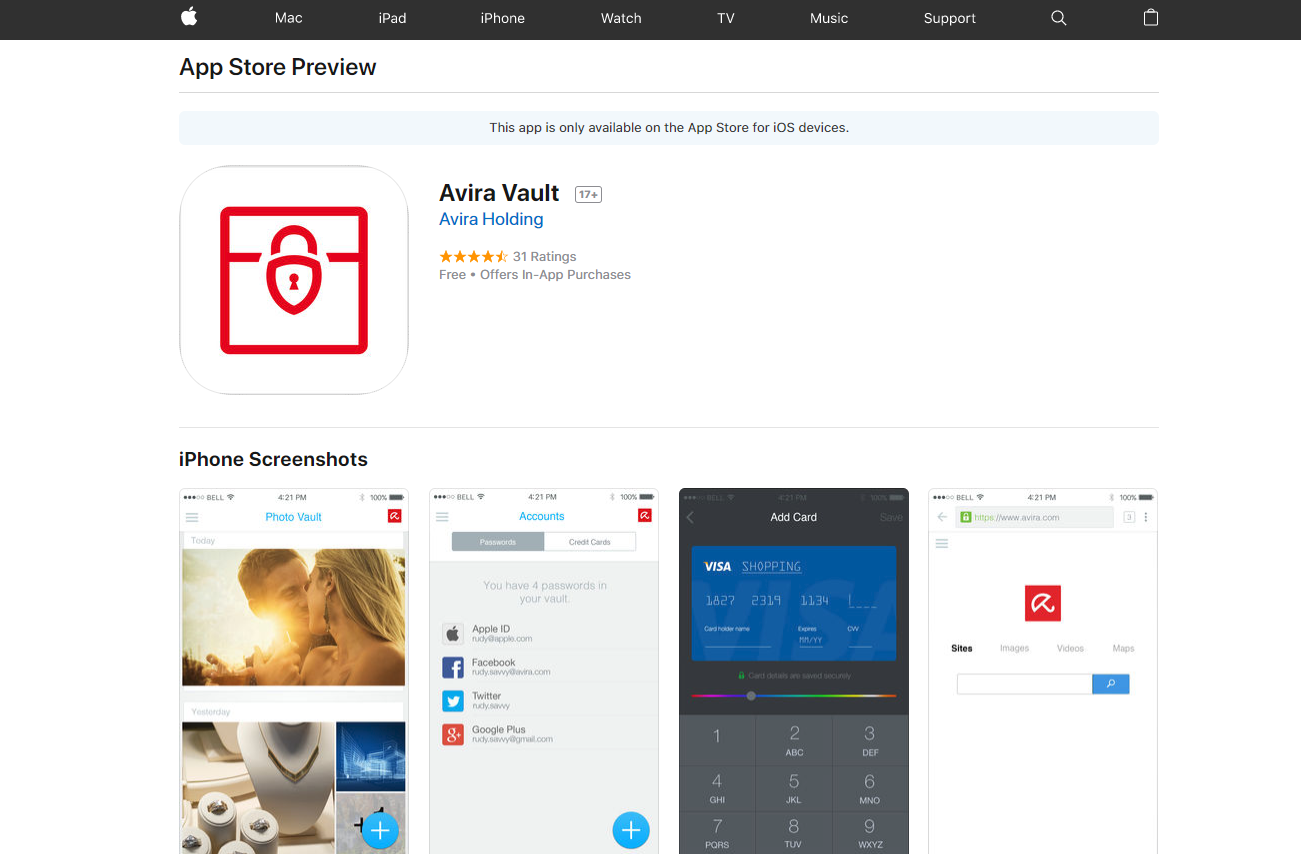 Avira is one of the most secure and customizable privacy apps available for smartphones. In addition to keeping your passwords and credit card information private, Avira Vault goes one step further by protecting your personal pictures and videos in the app's digital safe. Select what you want to keep under lock and key, and Avira secures it. When you want to share something, unlock the vault with a fingerprint, pattern, or PIN. Avira also allows private mobile browsing via an incognito mode, filters out malware and phishing attacks, and more cool tricks. Premium features include unlimited storage, backup data encryption, unlimited slots for credit cards and passwords, and a decoy account with a separate PIN code to further secure your private information.
Price: Free; $3.99 premium
Lookout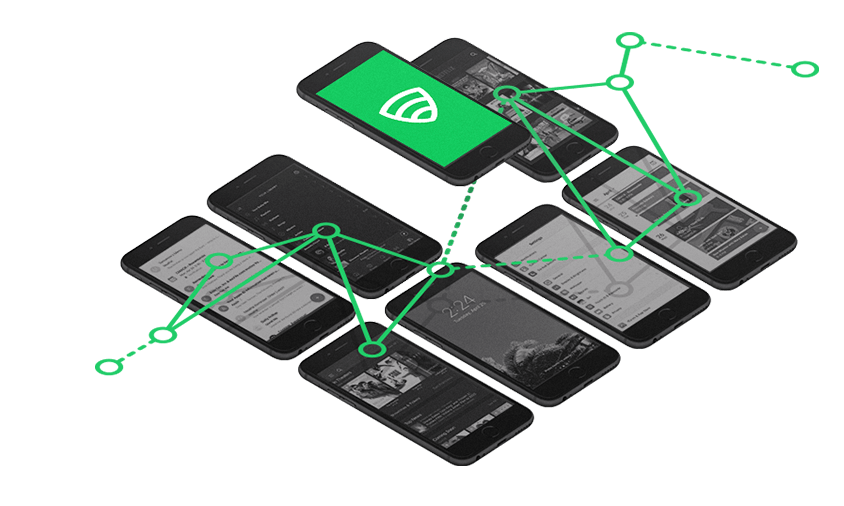 Sometimes you need a Swiss Army Knife for mobile security, an app that does a little bit of everything to keep your private information safe from hackers, malware, and identity thieves. In the last few years, Lookout has been one of the most popular comprehensive security apps offering a wide range of free and premium features. With breach reports, you'll receive timely updates to your phone whenever a company, app, or service you use suffers a data breach. The app also delivers theft alerts to report suspicious behavior, tells you when you're exposed to outdated software, monitors social media accounts, and offers safe Wi-Fi access, find-my-phone technology, and identity theft protection. Premium Plus subscribers are backed by identity theft insurance that covers up to $1M in damages and legal fees. For all-around mobile security solutions, Lookout remains one of the best apps on the market.
Price: Free; $2.99/month premium; $9.99/month premium plus
Wickr Me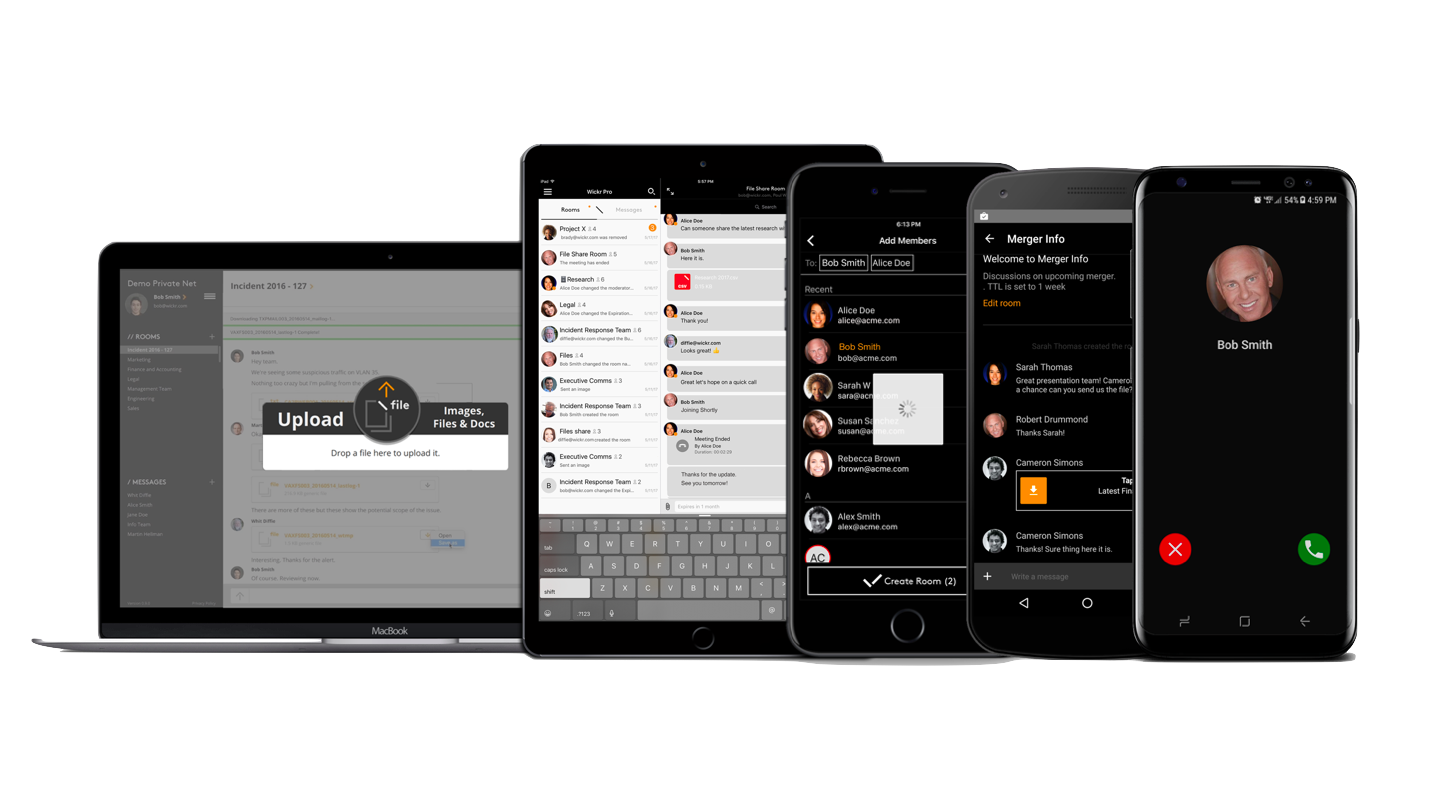 Wickr Me, a recent Editor's Pick in PC Mag, allows users to send self-destructing messages in a variety of formats – text, audio, images, files, videos – with end-to-end encryption. None of your personal information is stored – no phone number, email address, or contacts – and Wickr does not store any metadata. Choose how long your message remains visible with a configurable expiration timer, and use the Shredder feature to overwrite all deleted Wickr content on your device. Communicate one-on-one or in private groups of up to 10. While Whatsapp and Signal remain the most popular encrypted messaging apps, Wickr could be the next big competitor, and is already trusted by many of the most prestigious security groups in the world, including Veracode, iSECPartners, and Aspect Security.
NordVPN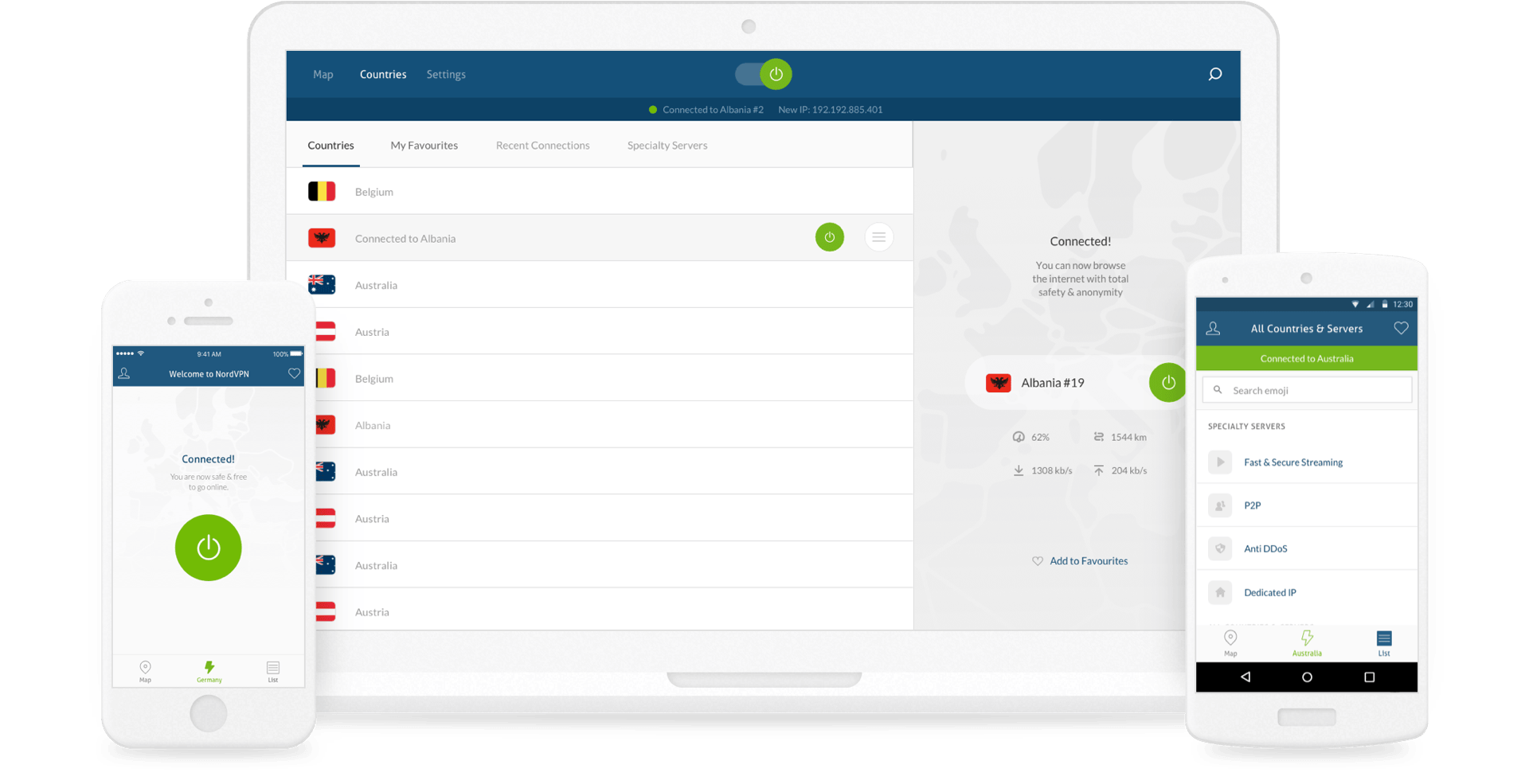 All the security apps in the world won't save you from an insecure Wi-Fi connection, and simply put, NordVPN is the most advanced VPN on the market. With over 2,000 servers in 60 countries, Nord offers unparalleled coverage, IP address protection, and an easy-to-use interface: activate with one tap and select your server via map or directory. In addition to military-grade encryption protocols, Nord keeps zero activity logs (guaranteeing personal privacy), an automatic kill switch, 24/7 tech support, unlimited bandwidth, and the ability to connect up to 6 devices. If you're a regular traveler, professionally or otherwise, NordVPN is a must-have tool for mobile security.
Price: Free 7-day free trial; $11.99/month (other tiers also available)
ProtonMail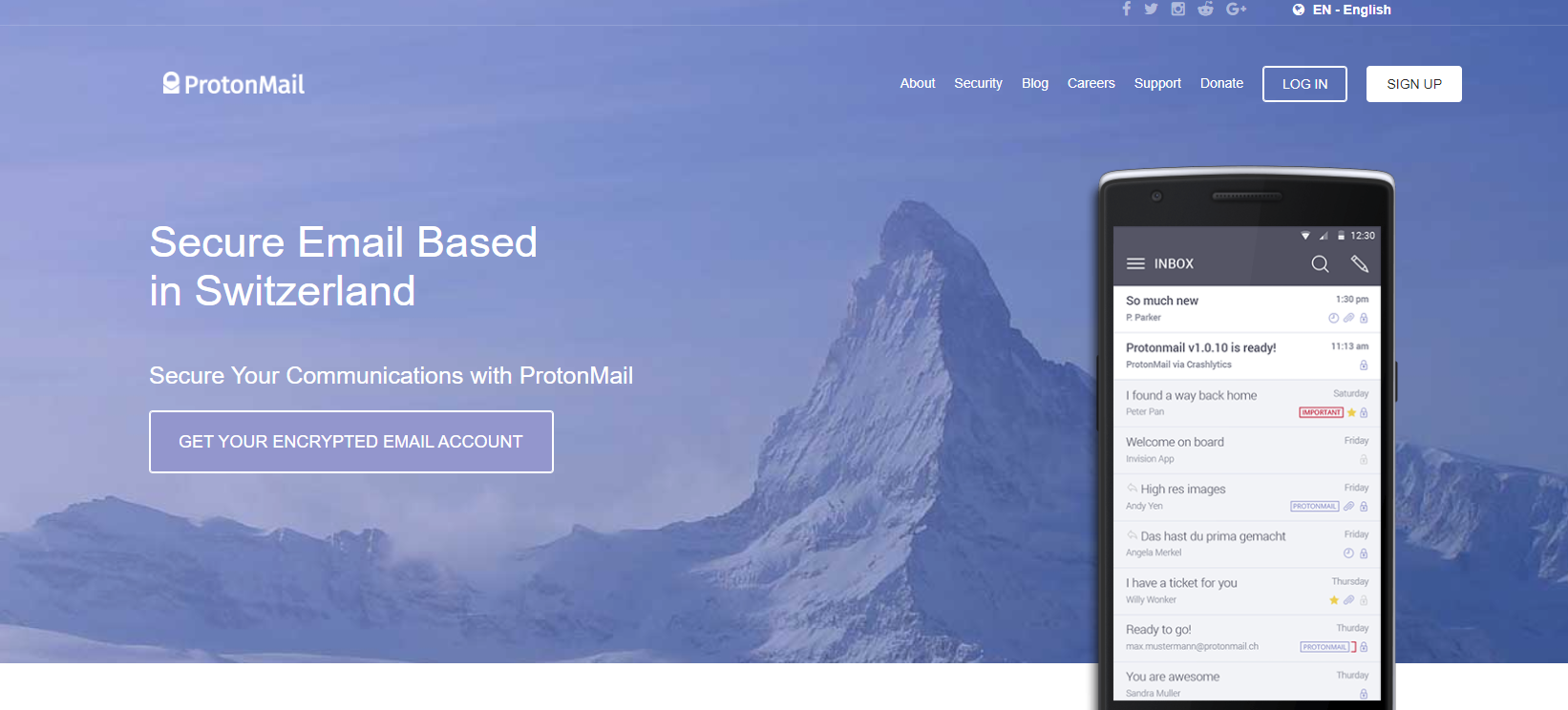 To be sure, Gmail is still a solidly secure email service which protects your private information from just about everyone (excepting, of course, Google). But, if you're hyper-cognizant about privacy or tend to carry a lot of sensitive info in your inbox, ProtonMail is the next step up. First of all, all Proton servers are located in Switzerland and thus protected by some of the strictest privacy laws in the world. Second, every email message is automatically encrypted, which as the Wall Street Journal explains, "makes it virtually impossible for anyone to read it except the sender and the recipient." As the world's largest encrypted email service, ProtonMail boasts over 2 million users, and if you're sending outside the network, Proton protects messages to non-Proton email addresses via password-protected encryption. The interface is seamless and intuitive, organizational tools increase navigability and productivity, and self-destructing messages are available.
Tresorit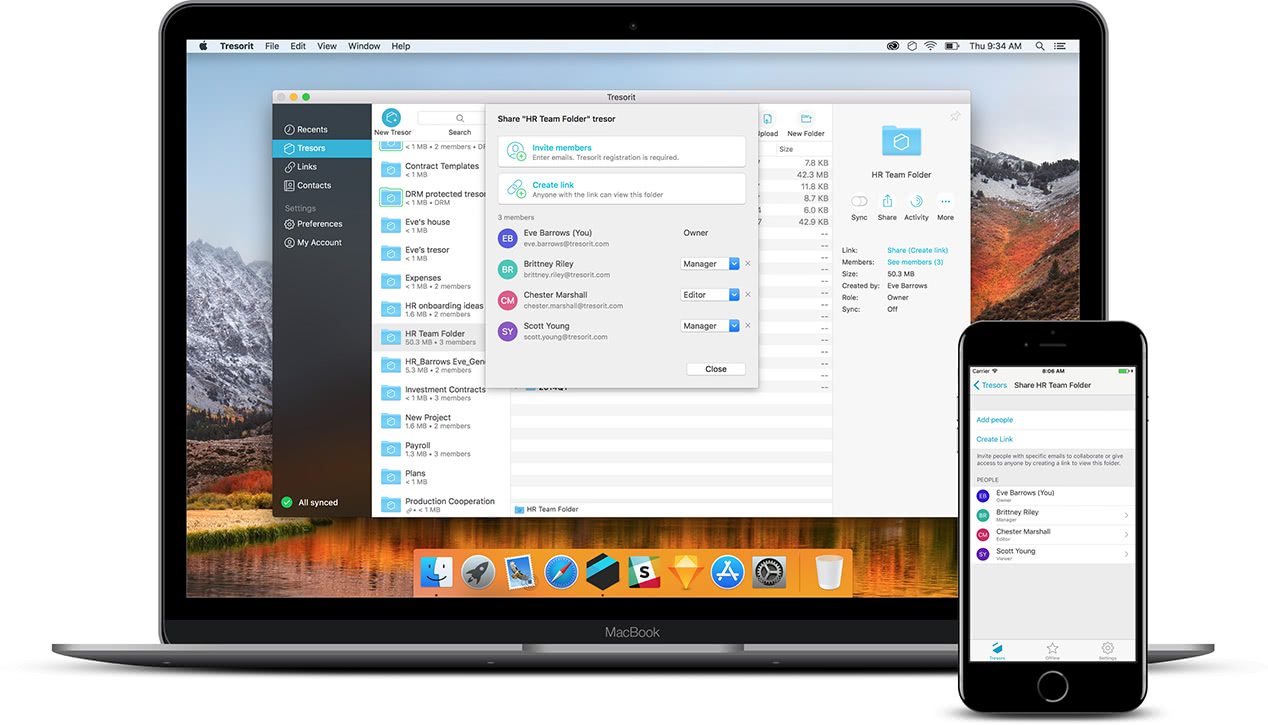 Highlighted by LifeHacker and PC Advisor, Tresorit is another lesser-known business app that offers superior mobile security and privacy compared to popular cloud service competitors, i.e., Dropbox and Google Drive. How do you know it's better? Well for one, the company doesn't lack confidence: Tresorit offers a $50,000 bounty for anyone who can breach its security protocols. Among its privacy features include – end-to-end encryption, cryptographic key sharing, client-side integrity protection, zero-knowledge authentication, public key infrastructure for all devices, and management permissions. Tresorit offers 1,000 gigabytes of encrypted storage space, promotes easy sharing functionality for friends and colleagues, and an offline mode that lets you edit and access files. For maximum cloud security, Tresorit is one of the best on the market.
Price: Free 14-day Premium plan trial; paid plans starting at $12/month
DuckDuckGo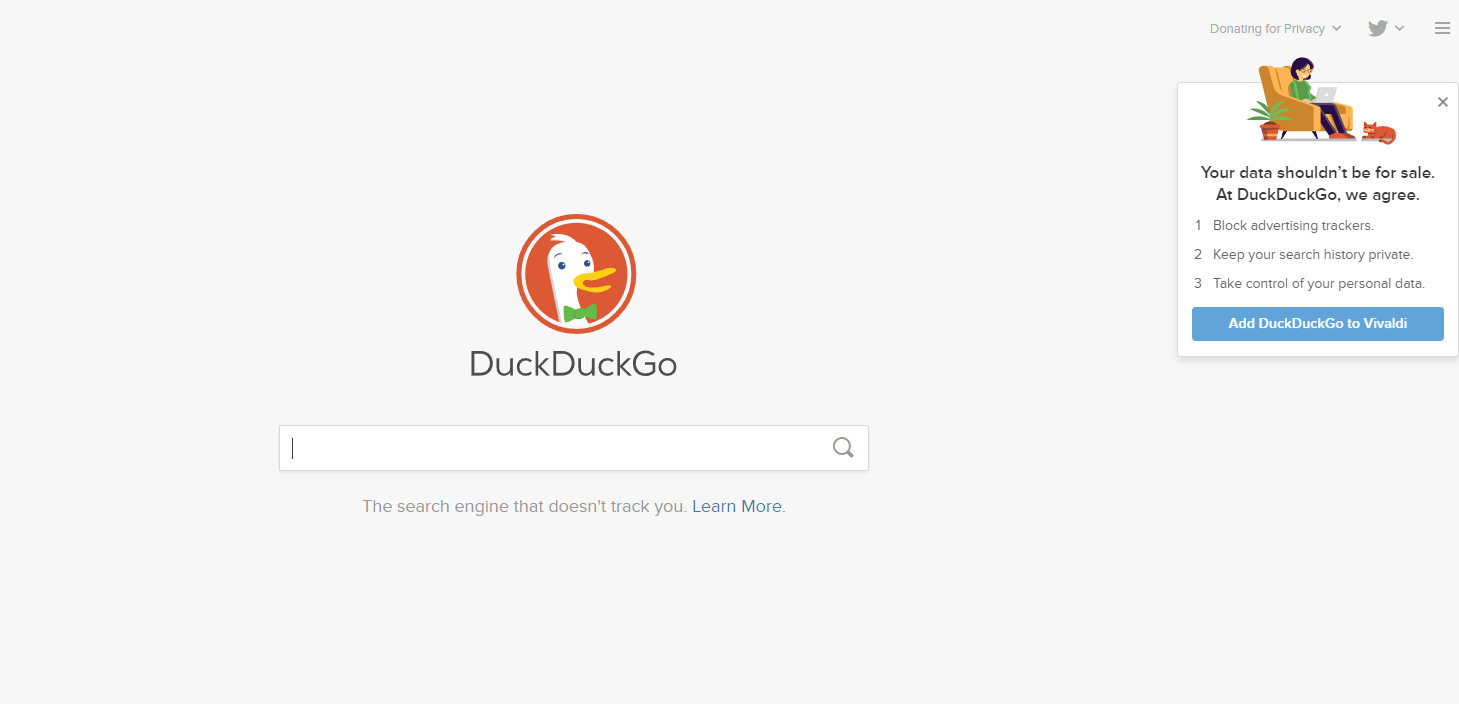 Besides having an excellent name, DuckDuckGo is the gold standard in private online browsing for mobile, tablet, and desktop, registering 16 billion searches since its founding in 2009 – including a 50% increase in the last year alone. The appeal is pretty simple: internet users are tired of massive tech companies tracking their every move and then selling what should be private data. What DuckDuckGo does is block ad tracking networks used by companies like Google and Facebook; plus, they'll let you know exactly who's trying to follow you to help inform future browsing experiences. As you search, DuckDuckGo offers a privacy grade rating for each site you visit on an A-F scale, based on the site's hidden tracker networks, encryption availability, and privacy practices. Additional features include a fire button – clear all your tabs and data with one click – and an application lock to with Touch ID or Face ID security.
Wire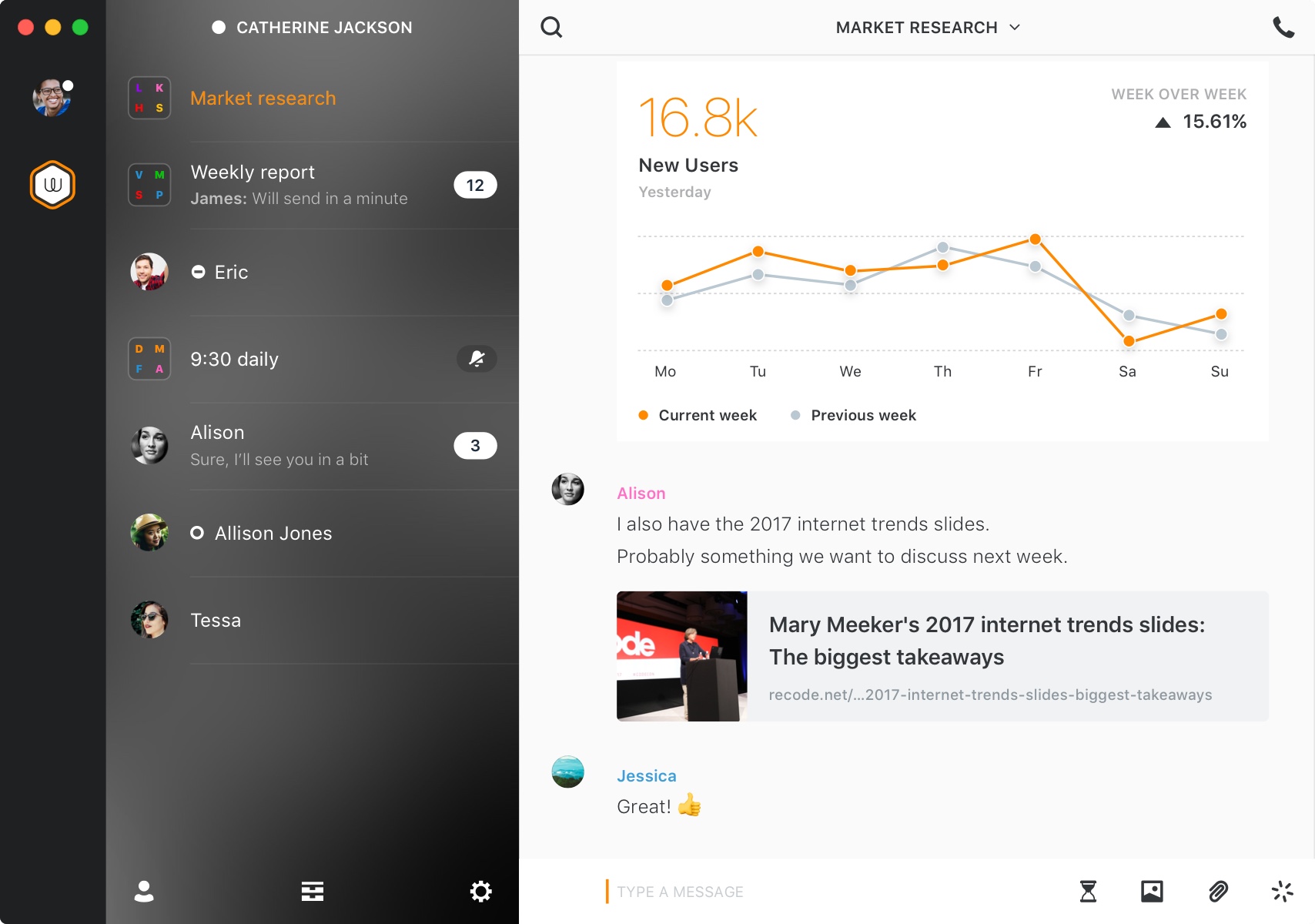 Wire is another highly secure mobile messenger, based in Europe and strengthened by strict Swiss privacy laws. With end-to-end encryption, the app was recently recently named the most secure instant messenger by Linz University. Call friends 1:1 or host up to 10 users on a conference call or screen sharing session. The interface is highly intuitive, and Wire emphasizes an easy-to-use approach: you shouldn't have to be an IT professional to have phone privacy. Link your mobile app to tablet and desktop, and log in from multiple accounts for work and personal phone use.
Prey Anti-Theft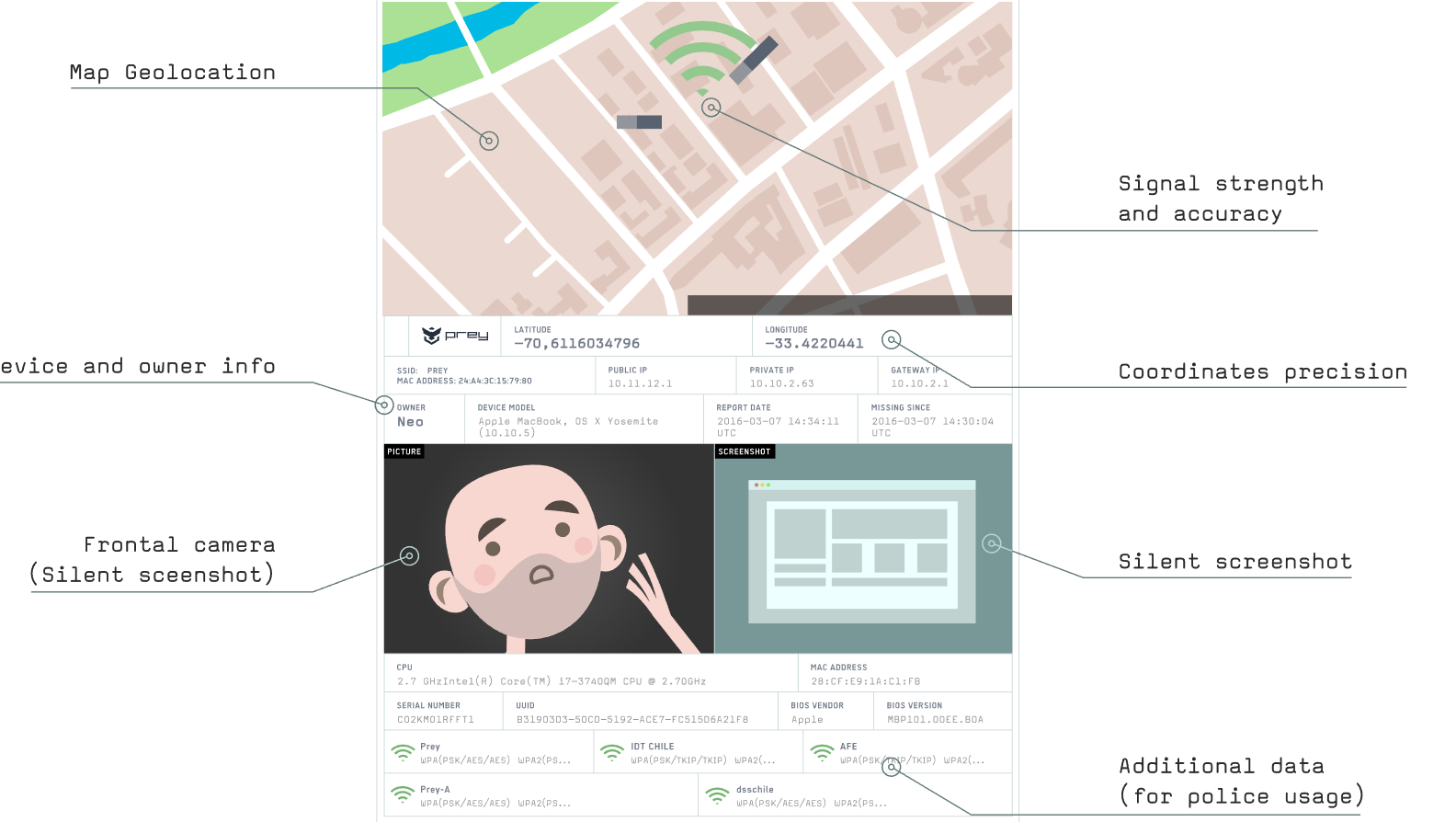 Both iPhone and Android offer efficient if relatively basic find my phone features. Prey Anti-Theft ups the ante. Protect up to 3 devices from a single account, and add your laptop and tablet for extra security. Next, take advantage of Prey's unique features like remote photography, which allows you to take silent pictures from the front and back of your mobile camera to see who has your phone. Prey's "camouflage" feature disguises the app as an iOS game, or take the opposite approach and send an alarm with a message to contact the user. Highly accurate GPS technology can pinpoint your phone to an exact location, and control zones allow users to receive alerts when the phone enters specified areas. Featured in multiple media outlets, Prey Anti-Theft boasts 6 million users worldwide.
Price: $5/month personal plan; $10/month home plan