The 30 Best Cyber Security Blogs of 2017
For anyone interested in information assurance and security, amateurs and experts alike, the best way to stay up-to-date and ahead of the curve is daily reading; understand cyber threats and vulnerabilities from the get-go, and you're more likely to avoid the worst of the cyber breaches and crimes to come. Apropos of that, we've compiled a little cyber security blog roll.
To be clear, there's no shortage of cyber security blogs available online, and considering the growing public interest in personal, business, and government information security issues, increased media attention, and daily security news stories, we're willing to bet more cyber security blogs will appear in the future. But not all blogs are created equal, and that's certainly the case here.
So what would the ideal cyber security blog look like? A combination of actionable posts (how-to's, technical guides, troubleshooting, general advice), in-depth security news analysis and reports (including white papers, conference materials, and original/aggregated research), and finally insightful opinions from information security professionals, thought leaders, and influencers. Not all of the security blogs below match each of these criteria, but they all stand out for at least one. And we know that some of the blogs below are apples in oranges. So we passed them through a number of page rank tools to find out what the internet at large thinks of them.
So let's go! Here are our picks for the 30 best cyber security blogs currently online!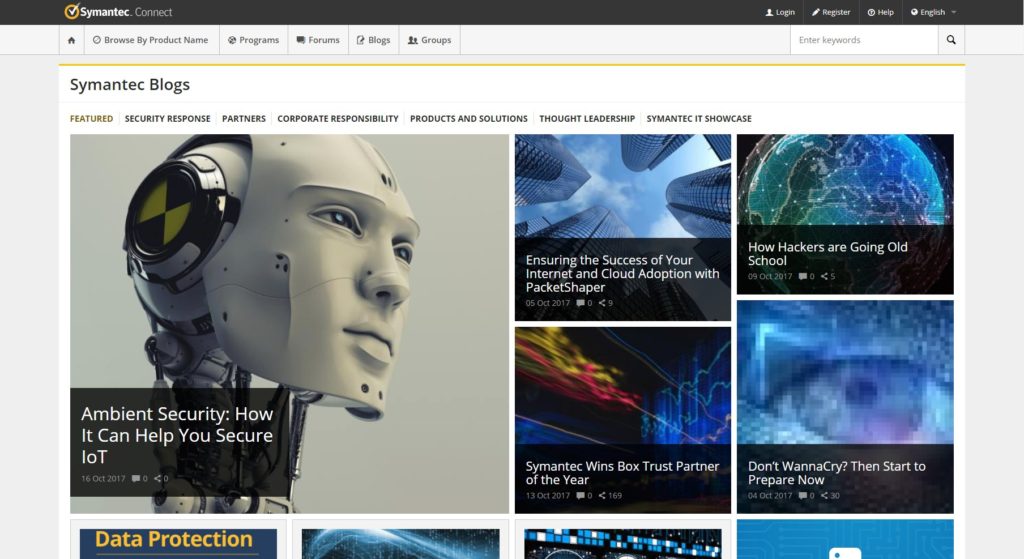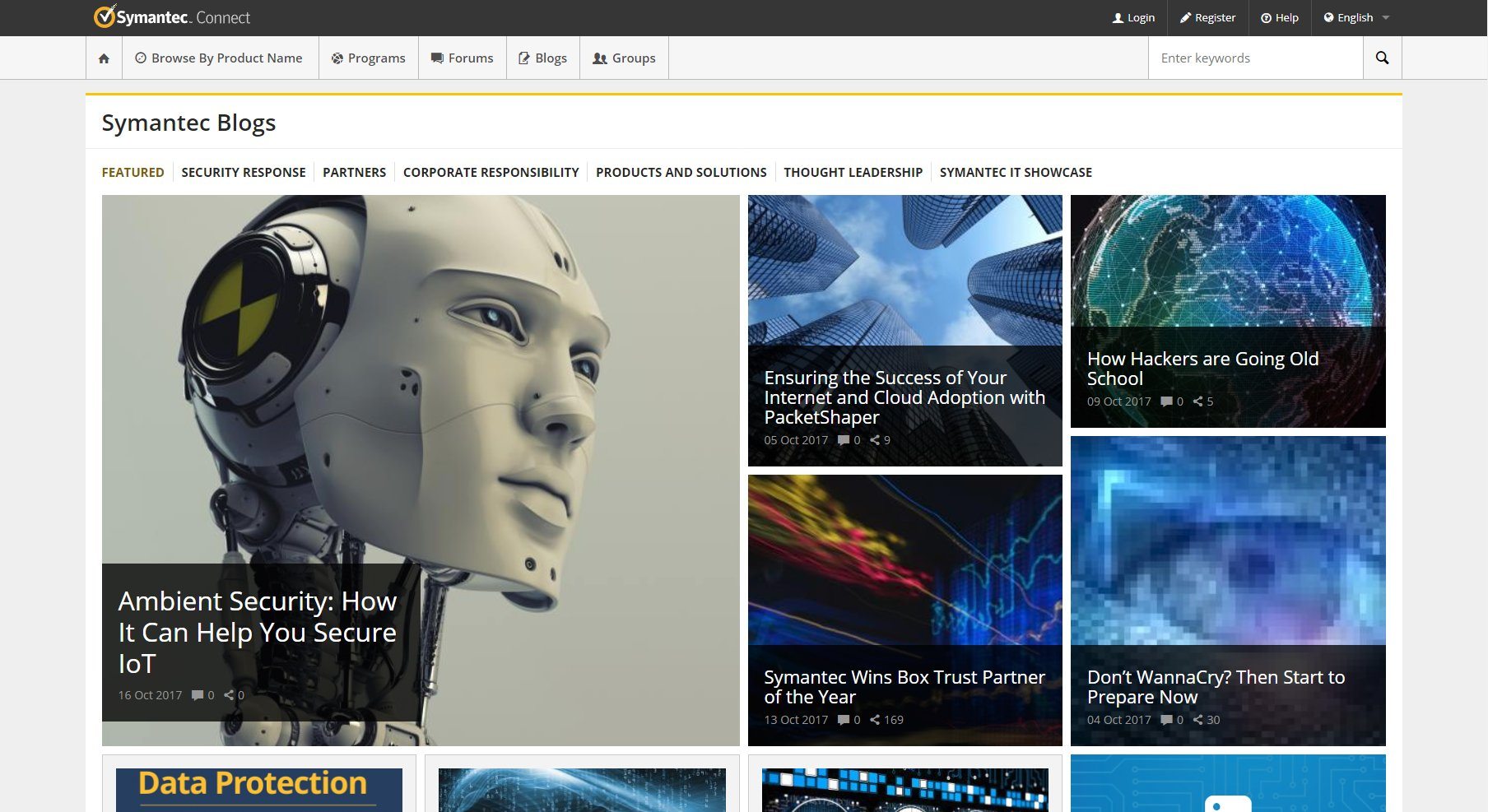 One of the worldwide leaders in cyber security and information management, Symantec also maintains a very engaging blog network that covers a range of issues, from security response and corporate responsibility to thought leadership and IT. While a lot of this may read like product promotion — and of course, to a certain degree, it is — Symantec's industry cachet allows them to feature guest posts and interviews from major influencers in online security, including within their own company. You'll also find well-researched security news, in-depth how-to guides, videos, infographics, data visualizations, and generally excellent blog posts on all things cyber security. Some recent highlights: "Don't WannaCry? Then Start to Prepare Now" and "Data Protection, the Ten Commandments."